Paul Rudd's Friendly Advice Might've Changed The Course Of Leonardo DiCaprio's Life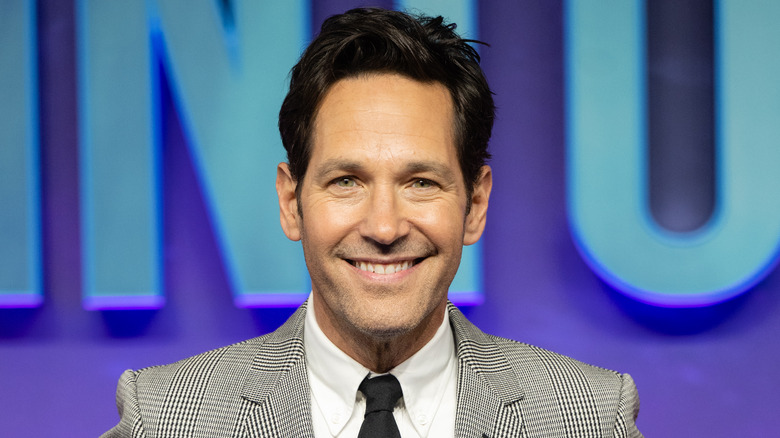 Samir Hussein/Getty Images
Paul Rudd has enjoyed a long career in Hollywood with roles in films such as "Clueless," "This Is 40," "Anchorman," "Ghostbusters: Afterlife," and "Ant-Man." He's also appeared in TV shows like "Friends." However, he may also be responsible for helping steer fan-favorite actor Leonardo DiCaprio toward one of his most iconic projects, which also helped to shape the actor's amazing career. During an interview on "The Graham Norton Show" in 2019, Rudd admitted that he gave DiCaprio some advice that may have changed the course of his life and career when he encouraged him to take his beloved role as Jack Dawson in the film "Titanic."
Rudd explained that at the time that DiCaprio was mulling over the offer to star in "Titanic," the duo were working on the Baz Luhrmann film "Romeo + Juliet." Rudd admitted that DiCaprio opened up to him about the part and claimed that the actor was unsure about whether or not he should take the role, when Rudd encouraged him to entertain the offer.
For his part, Rudd also revealed that he and his family had a very interesting connection to the Titanic, which is why he believed DiCaprio should take the part.
Rudd encouraged DiCaprio to star in Titanic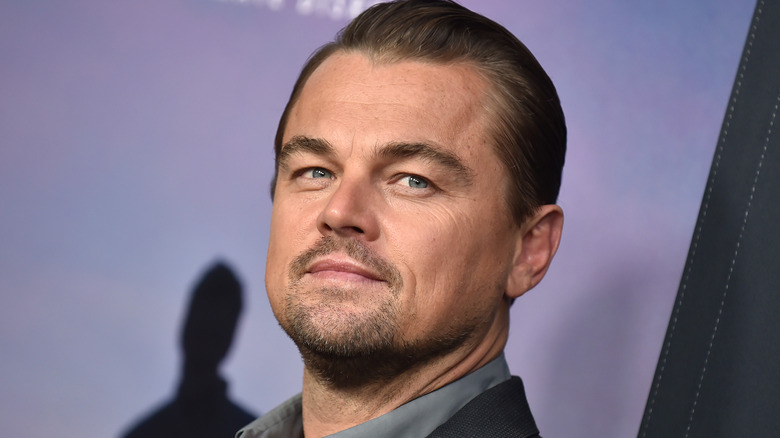 DFree/Shutterstock
While speaking with Graham Norton, Paul Rudd revealed that he had a huge interest in the Titanic because his father was an expert on the ship and the tragedy. So, one night when Leonardo DiCaprio admitted he was offered a role in the film, Rudd encouraged him to take it. "It was my last day of filming on 'Romeo + Juliet,' and we all went out to a bar afterward," Rudd said (via Us Weekly). "I was riding to the place with Leo and he said, 'I just got offered this movie, but it's a big movie.' And he had done indie films to that point. He said, 'It's a studio movie. It's Titanic.' I said, 'That's incredible.' And I knew a lot about Titanic 'cause my dad just talked about Titanic. And we just had a conversation about it, and he was saying like, 'I don't know what I'll do.' I remember saying, 'You should do it.'"
Rudd went on to confess that he doesn't believe he had any say in DiCaprio's decision to ultimately take the part that would skyrocket his career. However, he did admit that he was "interested" to remember the moment. As for Rudd, he also debunked the longstanding rumors that he was in the running to star in "Titanic," revealing that while he would have liked to be part of the film due to his father's interest in the topic, he wasn't up for the role (via Yahoo).
Paul Rudd's love for the Titanic hasn't diminished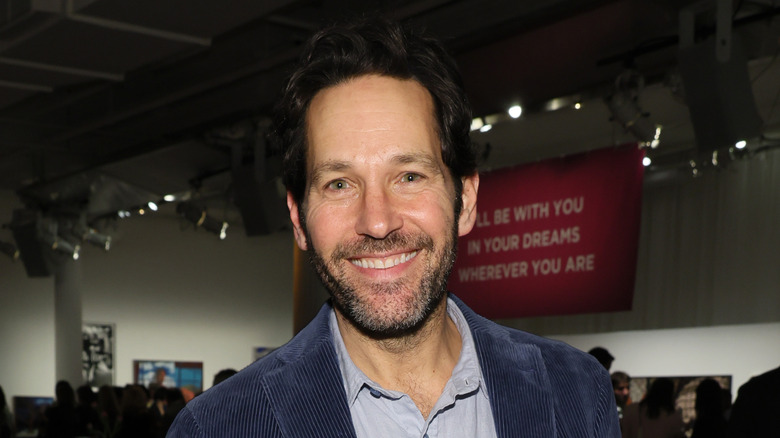 Dia Dipasupil/Getty Images
Although Paul Rudd may not have been seriously considered for the role of Jack Dawson in "Titanic," he did audition for the film. However, the star admitted that he bombed the audition when he began spouting facts about the ship. "I auditioned for 'Titanic,'" Rudd told James Corden during an appearance on "The Late Late Show" (via Project Casting). The actor added, "I wanted to get the part because my dad was a Titanic historian. He used to go all over the world talking about the Titanic." However, Rudd sharing his knowledge of the ship wasn't the right move in the audition, he revealed. "I went in there talking about what steel they used and where it was built and they were like, 'None of this matters.'" The "Ant-Man" star went on to joke that the guy they got to play the role of Jack was "pretty good," referencing his old friend Leonardo DiCaprio.
However, Rudd's love for the Titanic hasn't seemed to diminish. The actor was spotted checking out the Titanic Experience museum in Ireland in 2022. "We were delighted to welcome Paul Rudd and his family to Titanic Experience Cobh earlier today," the museum said in a statement after the visit, per Irish Examiner.
Meanwhile, fans who loved DiCaprio's portrayal of Jack in "Titanic" may want to thank Paul Rudd for pushing him toward the project.