Kate Middleton Sums Up Royal Life In One Simple Sentence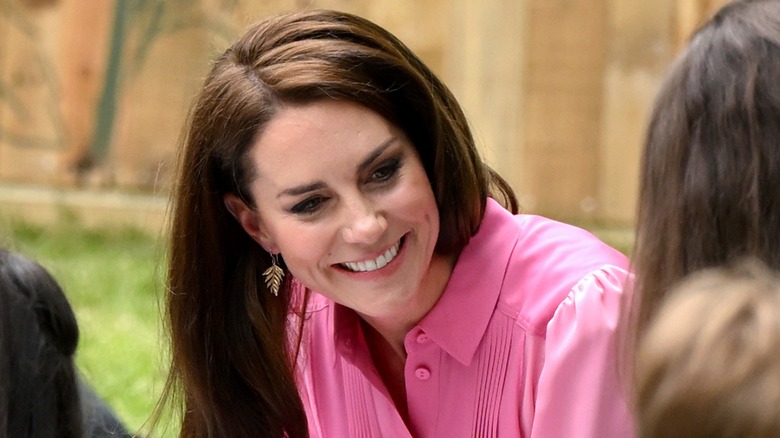 Karwai Tang/Getty Images
While we may feel like we can imagine what the royal family's day-to-day lives are like, the general public really only has as much insight into the royals as they let us have. Consequently, it's no surprise that among the questions some children had upon meeting Kate Middleton, what it's like to be the future queen was a burning one.
In the wake of King Charles III and Queen Camilla officially taking over the throne, it's been reported that Prince William is already planning his own coronation. It's safe to say, then, that the future must be on the brain for the Princess of Wales, as well, since Charles and Camilla's coronation means that Kate is one step closer to the crown. This week, she paid a visit to the Chelsea Flower Show, an event that was a favorite of her late mother-in-law, Queen Elizabeth II. During her visit, Kate was joined by children who were touring the event, and they posed a question to her that is likely on plenty of royal fans' minds.
Kate Middleton boils royal life down to hard work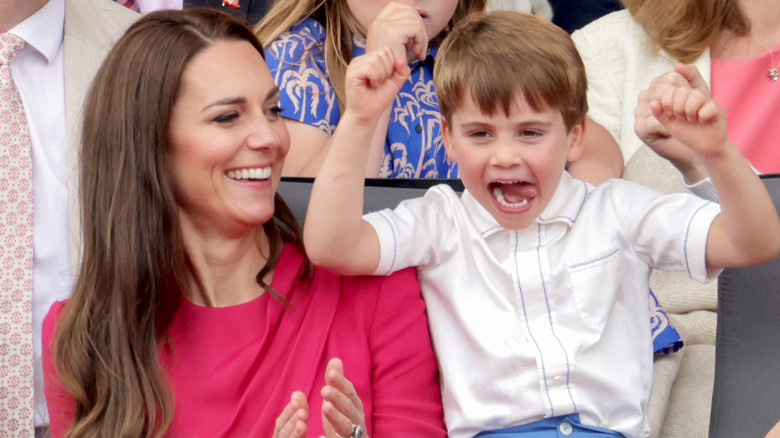 Chris Jackson/Getty Images
At the Chelsea Flower Show, Kate Middleton had a picnic with visiting children, and they got the opportunity to ask the princess some questions about her unique and interesting life. When asked what life as a royal is really like, she responded simply, "You have to work hard." Surely Kate wanted to be sure that her answer was both simple and inspiring when speaking to children. Yet, her answer gave a bit of insight into what's really on her mind as she enters a new phase of royal life.
She then turned the attention away from herself and onto a royal whose life would be a bit more relatable for the children: Prince Louis. She shared a bit about her youngest son's school life, discussing how he is using his school's garden to grow broad beans. She stayed on theme as she finished off the picnic by drawing plants to give to the children she met instead of an autograph. We've come to expect that Kate Middleton will never reveal many details about her life. But, while she's always sure to stay tight-lipped about the goings on within the royal family and her princess duties, her surprise appearances always thrill fans all the same.