Why Lived-In-Layers Are The Trend For Summer 2023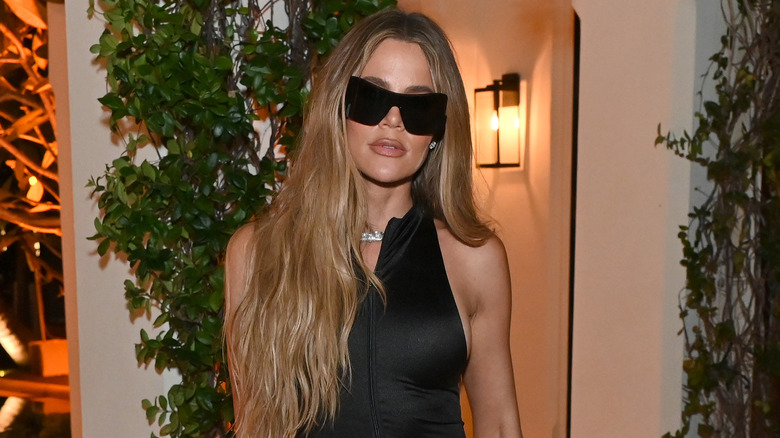 Mark Sagliocco/Getty Images
Fringe, face frames, and lots and lots of layers are predicted for 2023, with many of the cuts drawing inspiration from the '60s and '70s, as well as the '90s. No matter which length you choose to chop your locks, adding extreme layering to the cut will likely be very popular. That's because celeb stylists believe this year's cuts will be a progression of last year's most sought-after styles. Take, for example, the "C" cut, a new trend that's a softer, more rounded version of a "V" cut (aka the Rachel), or the effortlessly voluminous '90s midi cut.
Many of these progressions of last year's favorites have one thing in common — loose, soft, lived-in layers. Nearly every hairstyle needs layers to help give it movement, depth, and direction. But instead of pulling out a ruler and a protractor to engineer highly-structured, precise layers, stylists are moving towards natural and relaxed cuts. Lived-in layers perfectly complement other minimalist beauty trends, like prescriptive manicures and minimal make-up.
Khloe Kardashian is known to rock more effortless layered hairstyles, so if you're looking for some celebrity inspo, take a cue from her. If lived-in layers sound like your lazy-girl dream cut, here's what to ask for at the salon so your summer can be easy-breezy.
What are lived-in layers?
Lived-in layers are an updated version of traditional layers. Classic layers are very precise and accurate, helping to give definition and direction to a haircut. On the other hand, invisible layers work as a scaffolding to add volume. They are hidden as opposed to being choppy and pronounced. Lived-in layers are like a perfect marriage of the two techniques. A happy combination of movement and volume with minimal maintenance and a softer look.
Better yet, they encourage your hair's natural wave or curl pattern and are ideal for air drying. Their ability to look fantastic without the help of a blow dryer or styling is what sets them apart from traditional layered '70s and '90s cuts. For example, the Rachel has long, heavy layers in the front of the face that, without heat styling, tend to fall flat.
Stylist David Andrei Gogoi explained to Bangstyle that he focuses "on making them look more lived-in, like it just happens naturally, instead of the classic geometric layers that, in my opinion, need constant styling to make them look good." Your layers will blend in naturally for effortless texture and movement that doesn't require hours in front of the mirror to look gorgeous. If you're going all in with the minimalist trend in 2023, lived-in layers might be just the overhaul your hair routine needs.
How to ask for lived-in layers at the salon
Celebrity stylist Ericka Verrett notes that lived-in layers' selling point is that it is virtually no maintenance. "It's meant to be a wash-and-go minimalist style," she told Allure. But layered hairstyles, especially shorter ones, can have a reputation for being high maintenance.
When you go to the salon, make sure that you let your stylist know you want layers that are longer and more seamless. You desire texture and volume without that piecey look, keeping the layers well blended. Asking for soft and more subtle undercutting versus short, angular layers can help keep your look "undone" and easygoing. Verrett advised Allure to use the language "Triangular layers with a soft face frame." Let your hairstylist know if you despise your blow dryer and curling iron — who doesn't during the hot summer months? This request can keep you from ending up with a style that looks fantastic end the end but takes time, effort, and tools to pull it off.
This versatile style can work on a wide variety of hair types. Because it's less of a true cut and more of a trend, your stylist can tailor it to your hair's texture, length, and natural pattern. With a few well-placed snips and a low-maintenance hair color, you may be able to skip the salon all summer long!