Why Days Of Our Lives' Lani Price Ended Up Behind Bars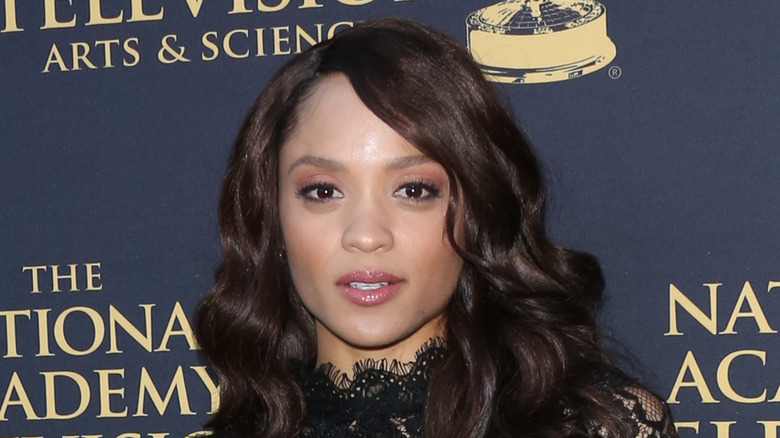 Paul Archuleta/Getty Images
"Days of Our Lives" viewers watched the character of Lani Price (Sal Stowers) take Salem by storm. Lani was a strong, independent woman who forged her own path after coming to town and joining the police force. However, Lani's life took a dark turn when family secrets were revealed and she ultimately found herself behind bars for killing her biological father, T.R. Coates.
Lani's backstory includes heartbreak, child loss, and other traumatic events. The character was first introduced in 2015 when she arrived in Salem as a newly hired police officer. One major reason that Lani had decided to move to Salem was to meet the man that she believed to be her biological father, Abe Carver. Lani's mother, Tamara Price, had a relationship with Abe decades before, and she was told that he was her father. Abe and Lani immediately hit it off and began to grow their father/daughter bond. Lani also began to grow close to Abe's son, Theo Carver. Lani proved to be a great police officer and even took down the Necktie Killer Ben Weston after his murder spree.
Lani found a place in Salem and eventually fell head over heels with Eli Grant. She was happy with her life until her aunt Paulina Price came to town and changed her life forever.
Lani shot and killed her biological father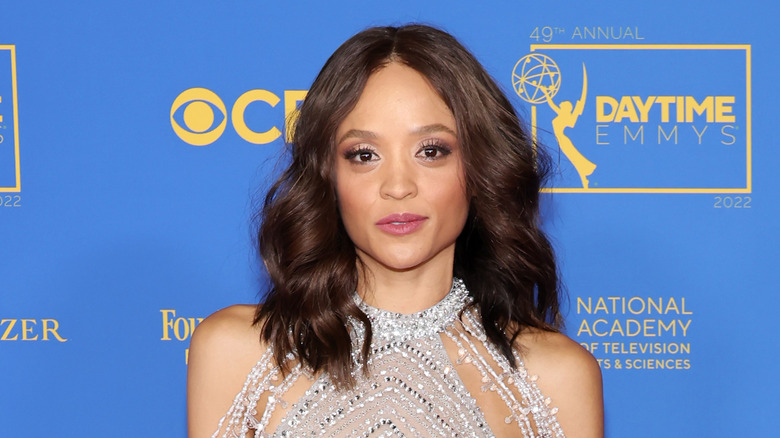 Amy Sussman/Getty Images
Lani Price quickly became a favorite among "Days of Our Lives" fans, and her relationship with Eli Grant was one of the most popular on the show. Viewers also loved watching Lani interact with her dad, Abe Carver, whom she shared a very sweet bond with. However, Lani's world flipped upside down when her aunt Paulina Price came to Salem. At first, Lani was happy to see Paulina and even enjoyed the fact that she had hit it off with Abe. However, as the two women began spending more time together, it was clear that Paulina was hiding a dark family secret. Eventually, viewers were let in on the fact that Paulina was actually Lani's real mother. Paulina had given Lani to her sister, Tamara Price, to raise as a baby. This also meant that Abe couldn't be Lani's true father.
When Lani found out about her parentage she was shocked. Paulina told her daughter that her biological father, T.R. Coates, was an abusive drug addict, and she did what she had to in order to keep Lani safe. Shortly after, T.R. popped up in Salem and he and Lani began to get to know each other. Although he claimed that he had changed, it was all a lie. Instead, T.R. attacked Abe and was about to get physical with Paulina when Lani walked in and opened fire on her bio dad.
Lani was given a minimal prison sentence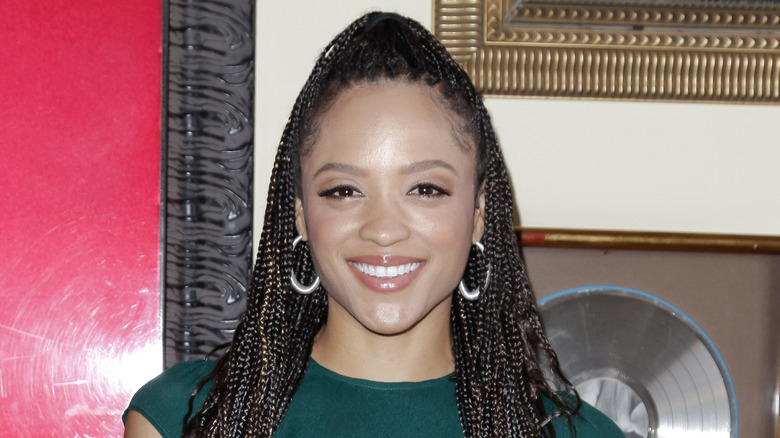 Tibrina Hobson/Getty Images
After shooting and killing T.R., Lani Price was in shock. She knew she didn't follow protocol and had killed her father with her service weapon. Instead of letting her daughter take the heat for the crime, Paulina made up a story about shooting T.R. with Lani's weapon in self-defense. However, the guilt continued to weigh on Lani. When Abe and Paulina decided to walk down the aisle, Lani made her own life-changing decision. At the wedding, Lani told her parents and all of the guests in attendance that she was the person who really shot T.R. After the ceremony, Lani said a tearful goodbye to her friends and family members and headed to the police station with her husband, Eli, to confess to her crimes.
After Lani turned herself in for killing T.R., she was given minimum prison time for involuntary manslaughter. She was later sent away to prison, leaving Eli to raise their twins, Jules and Carver, on his own. Although Eli had plenty of family members to help him with the children in Salem, he ultimately decided to pack up the kids and move closer to where Lani was serving her prison time so that he and the children could see her as much as possible. Eli later returned to spend Christmas in Salem with his children, but left soon after.
Although Lani is currently behind bars, fans are hopeful that she'll return to Salem in the future.