Days' Drake Hogestyn Pranked Jensen Ackles His First Day Filming (& Deidre Hall Wasn't Happy)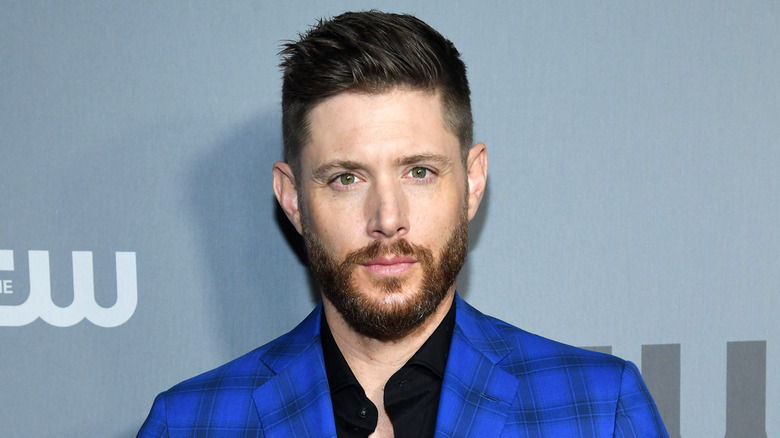 Kevin Mazur/Getty Images
Fans know Jensen Ackles as the actor who's starred in TV shows such as "Supernatural" and "The Boys." However, like so many other Hollywood stars, Ackles actually got his start on a soap opera. The actor was hired to step into the role of legacy character Eric Brady on "Days of Our Lives" in 1997. This marked the first time that fans got to see a grown-up version of Roman Brady (Josh Taylor) and Marlena Evans' (Deidre Hall) son in Salem. Eric, who is also known for being the twin brother of Sami Brady (Alison Sweeney), became a favorite among viewers, and Ackles wowed audiences with his portrayal of the character. The cast even adored Ackles, as his on-screen stepfather Drake Hogestyn (John Black) welcomed him into the "Days of Our Lives" family by playing a prank on him during his very first day of filming. However, the prank didn't go over well with Deirdre Hall.
Ackles stayed in the role until July 2000, when he ultimately left Salem and moved on to bigger roles. However, he left a lasting impression on the soap opera. The actor even earned a Daytime Emmy nomination for Outstanding Younger Actor in a Drama Series in 1998. "This is still amazing to me, to have this kind of honor in front of so many people, and to be recognized, in such a way, it's amazing," Ackles said of the nomination.
Still, Ackles has remembered his soap opera days fondly over the years.
Drake Hogestyn and Deidre Hall made Jensen Ackles' first day on DOOL interesting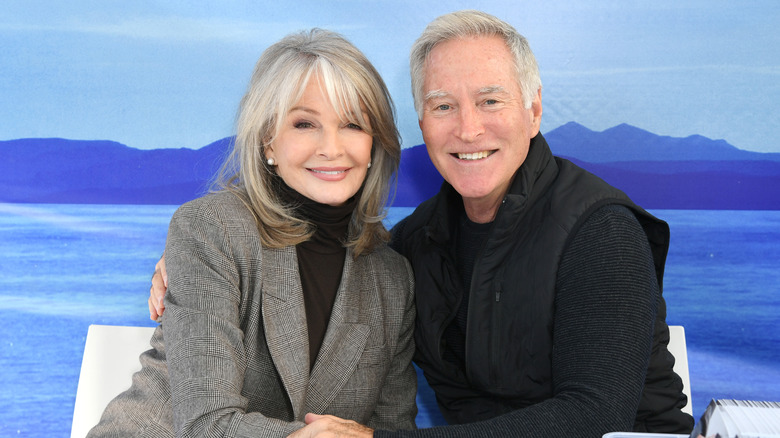 Jc Olivera/Getty Images
During Jensen Ackles' time on "Days of Our Lives," the actor became a heartthrob who garnered fans all over the globe. In 1998, he appeared on the talk show "Leeza," with some of his co-stars, including Drake Hogestyn, and told the story of his stressful first day. "The first day I get on the set, I get shoved into a scene with these two. Of course, it's like the King and Queen, hello! And Drake puts me up to this little prank," the actor revealed. Ackles went on to tell fans that Hogestyn had set him up, making him use the term "guys" in front of Deidre Hall, who can't stand the phrase. Of course, he got an earful from Hall as Hogestyn laughed.
That same year, Ackles appeared on a daytime talk show hosted by Donny and Marie Osmond, where he described another early filming faux pas he suffered, revealing that he messed up a scene when he broke a prop on set. "So, I'm standing outside the door, and I'm supposed to kick the door in. They're like, 'you've gotta kick it hard, it's not just going to fling open,'" he explained (via Startefacts). "Wham, right through the door ... door didn't open. The crew was not happy, because they had to spend another half an hour redoing the door," he added.
Despite any bumps in the road, Ackles' used his time on the soap to propel his career.
Jensen Ackles has had lots of success since leaving the soap opera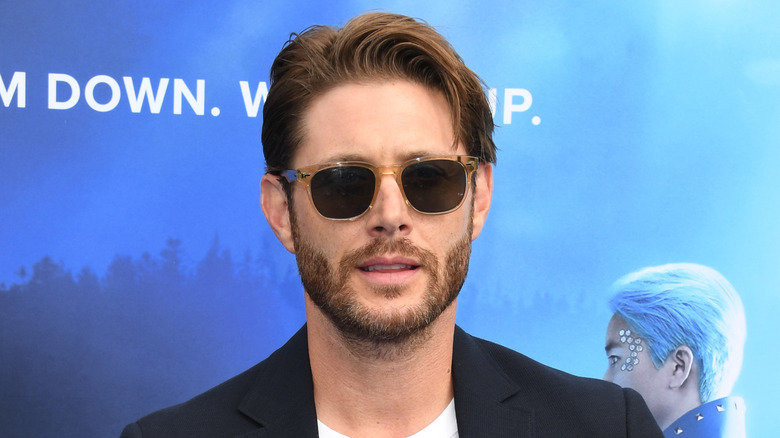 Jon Kopaloff/Getty Images
After leaving "Days of Our Lives" in 2000, Jensen Ackles went on to appear on TV shows such as "Dark Angel," "Dawson's Creek," and "Smallville." He did voice work for video games such as "Batman: Under The Red Hood" and "Life Weaver." He also starred in the horror film "My Bloody Valentine." Of course, his most memorable role came in 2005 when he was cast as Dean Winchester in the hit CW series "Supernatural." Ackles portrayed one half of a demon-hunting brother duo who looked to save the world, help people in distress, and restore the balance between good and evil. The show ran for 15 seasons before ending in 2020. During the show's run, Ackles even paid tribute to his soap opera days during an episode where he and his brother find themselves in an alternate universe as their real-life selves. During the episode, a clip of Ackles' time as Eric Brady was played, much to Dean's horror.
After the end of "Supernatural," Ackles landed roles in the superhero series "The Boys," where he played the role of Soldier Boy. He also appeared on the TV series "Big Sky" as a character named Beau Arlen. In addition, Ackles created a "Supernatural" prequel titled "The Winchesters," in which he had a few appearances as well.
Ackles may be remembered for many of his roles, but his longtime fans will also know him as the ultimate Eric Brady.