The Time J.T. Hellstrom Was Buried Alive On The Young And The Restless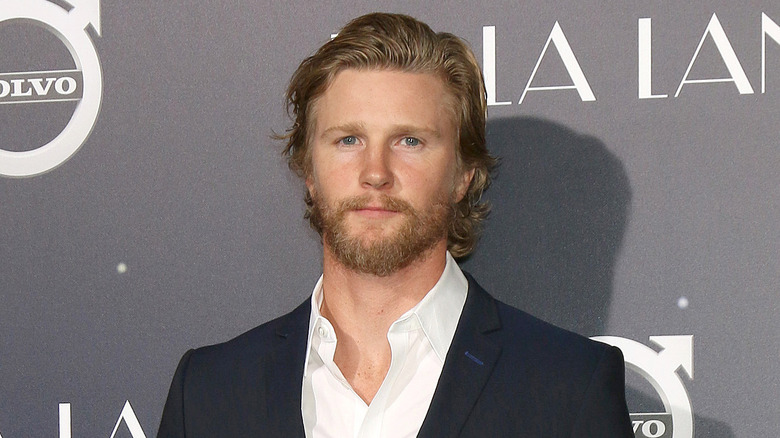 Kathy Hutchins/Shutterstock
From 1999 to 2007, Thad Luckinbill played the role of J.T. Hellstrom on "The Young and the Restless." Toward the end of his tenure, he worked alongside his then-wife, Amelia Heinle (Victoria Newman). The couple share two children together, but in 2017, they announced their split after a decade of marriage. However, in an ironic twist of fate, Luckinbill returned to the soap that same year, blurring the lines between fantasy and their real-life relationship. 
Lucknbill's return saw Victoria and J.T. reunite, but something was quite different during this incarnation of their relationship. Not only was J.T. obsessed with taking down Victoria's father, Victor Newman (Eric Braeden), but his behavior toward her was also out of character. The softer side of J.T. was nowhere to be found; instead, it was replaced by controlling and borderline abusive tendencie. Despite this, Victoria remained with him, hoping the nostalgia of it all would save their relationship, but everything came to a head at a girl's night with Nikki Newman (Melody Thomas Scott), Sharon Newman (Sharon Case), and Phyllis Summers (Gina Tognoni) in attendance.
After J.T. broke into the home and attacked Victoria, Nikki was forced to defend her daughter, striking J.T. in the back of the head, seemingly killing him. Unfortunately for all of the women involved, their determination of J.T.'s mortality status was incorrect, and he was buried alive. After that evening, the real nightmare began for the four women, initiating a pact of secrecy and deception. 
The group faced many scares about J.T. being alive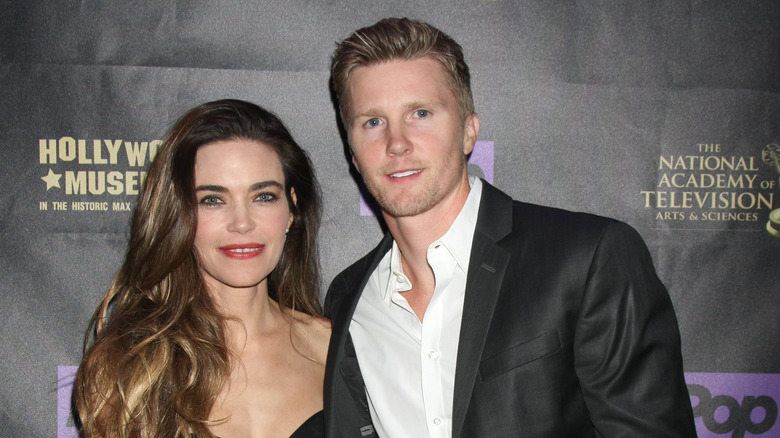 Kathy Hutchins/Shutterstock
After J.T. Hellstrom's supposed death, Victoria Newman and the other women were consistently terrified into believing he might be alive. However, to their luck, most of the threats standing in their way ended up being false alarms. For a while, the women were being blackmailed by an unknown entity that knew a great deal about what went down that night. Thankfully, it turned out to be a desperate-for-cash Tessa Porter (Cait Fairbanks) using the situation for her own personal agenda. 
With the Tessa problem out of the way, someone bearing a great resemblance to J.T. was stalking the group, but yet again, it was a false scare. Nick Newman (Joshua Morrow) was pretending to be J.T. as part of his active vendetta at the time to bring down his father, Victor Newman. This was a sigh of relief for the ladies, because if J.T. wasn't behind the alleged threats to their freedom and safety, then they didn't bury a man alive. If J.T. was truly deceased, they didn't have to suffer that burden. Unfortunately, "The Young and the Restless" thrives on dramatic plot twists, so their reprieve from chaos didn't last long, and their worst fears came to light. 
J.T. was very much alive, and he was hellbent on revenge after being buried alive and discarded like trash at the hands of Victoria and co. Their ordeal was only at the beginning, though; before he resurfaced, the women were arrested for murder. 
The women eventually came face to face with a revenge-seeking J.T.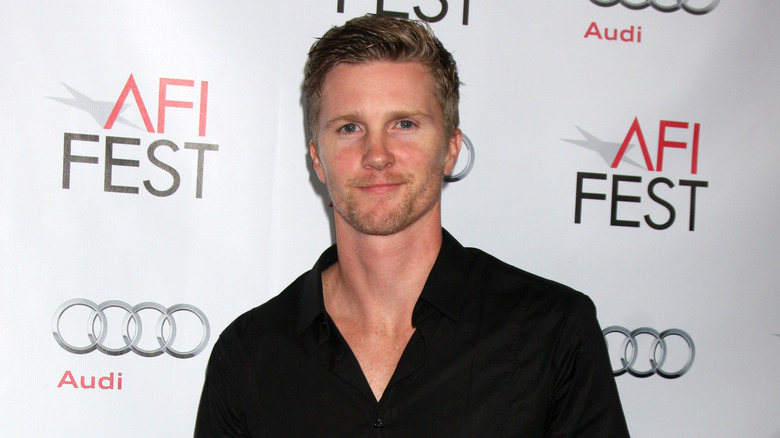 Kathy Hutchins/Shutterstock
Even though it was an act of self-defense and there was no murderous intent, all of the women (sans Phyllis Summers) were convicted of killing J.T. Phyllis brokered a deal with the DA's office to avoid jail time by flipping on the other women. However, none of it mattered because J.T. was alive — and targeting the women. He wanted all of them dead for burying him alive and giving him months of torturous headaches resulting from Nikki's blow to his head. 
Before a gas leak could claim the lives of everyone on his warpath, J.T. suffered a medical event and was rendered helpless. It was ultimately revealed that his uncharacteristically aggressive actions were the result of a brain tumor. While being buried alive and suffering a head injury were no laughing matters, everything he was experiencing stemmed from the brain tumor. It was fixed by doctors, but he served jail time regardless of the medical reasoning. 
J.T. didn't make any appearances in Genoa City until recent episodes where Elena Dawson (Brytni Sarpy) contacted him to record a podcast. She attempted to get J.T. back in town to use Victoria's troubled past with men against her, with Elena hoping to take Victoria down for getting too close to her boyfriend, Nate Hastings (Sean Dominic).