The Taylor Swift Albums That Haven't Gotten The Taylor's Version Treatment Yet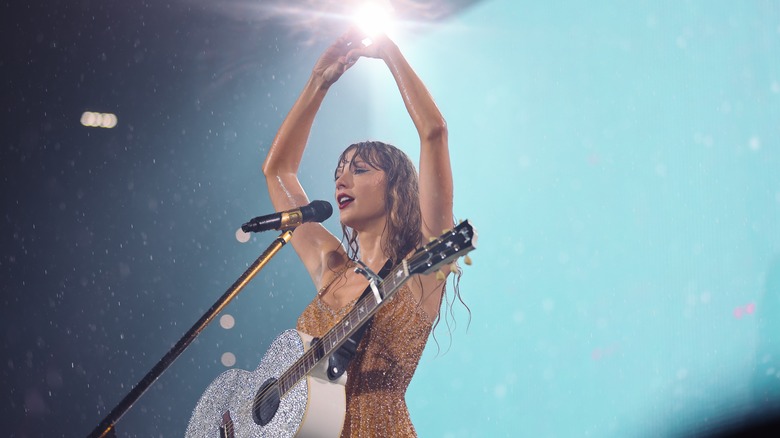 Scott Eisen/tas23/Getty Images
Few artists earn the cult following that 12 time Grammy winner Taylor Swift has. Her 2023 Eras tour, which Recording Academy Grammy Awards calls the tour of her generation, broke a record for the most tickets sold in one day for an individual artist back when tickets went on sale in November 2022. She's had fans screaming her lyrics while standing in the pouring rain, stadiums sell out for multiple nights, new records set — and this is all only at the halfway mark of her tour.
With such success comes power, and Swift has been wielding it to recreate masters of her music that were owned by her original record label, Big Machine, who sold it to private equity firm Shamrock Holdings. Having the masters to one's music means owning the original recordings. Swift has the publishing rights, so she has ownership of the lyrics and composition of the songs. She does not, however, profit from the recordings. If someone uses a song from one of her early, original albums in an ad or a movie, or if someone streams it on Spotify, Swift does not profit from it. At least not yet. Swift started re-recording her albums and began re-releasing them in 2021 to change this, and it's been a success so far.
"I do want my music to live on," Swift told Billboard. "I do want it to be in movies, I do want it to be in commercials. But I only want that if I own it."
The road that led to re-releasing music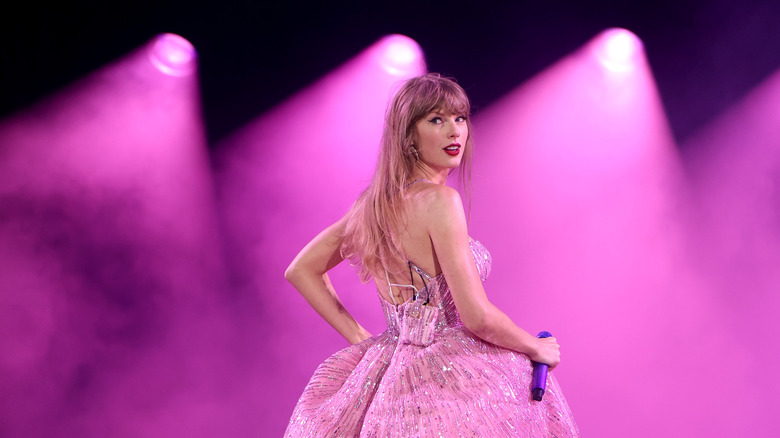 Scott Eisen/tas23/Getty Images
Swift plans to re-release all of her six albums — "Taylor Swift," "Fearless," "Speak Now," "Red," "1989," and "Reputation" — originally recorded under Big Machine Records between 2006 and 2017. The new recordings will be indicated by the words "Taylor's Version" in the title. Additionally, Swift has been adding songs from the vault, meaning songs that haven't been released yet. Taylor Swift's first from the vault song was "You All Over Me."
Before re-recording, Swift tried to buy her masters. "I made it very clear that I wanted to buy my music. That opportunity was not given to me, and it was sold to somebody else," Swift said during a Late Night with Seth Meyers interview. "And so I just figured, I was the one who made this music first, I can just make it again. So that's what we're doing."
So far, she's completed "Fearless (Taylor's Version)" and "Red (Taylor's Version)," and she announced in May 2023 that the re-recording of "Speak Now (Taylor's Version)" will be out in July 2023. This leaves only three to go. With each announcement of a former album being re-released, Taylor Swift had Twitter fans in a frenzy. In addition to re-recording past music, Swift has also been releasing new music. Since signing her new contract with Republic Records in 2018, which allows her to own the masters to her music recorded under them and gives her more agency, Swift has released three new albums, "Lover," "folklore," and "Midnights."
The success in the re-releasing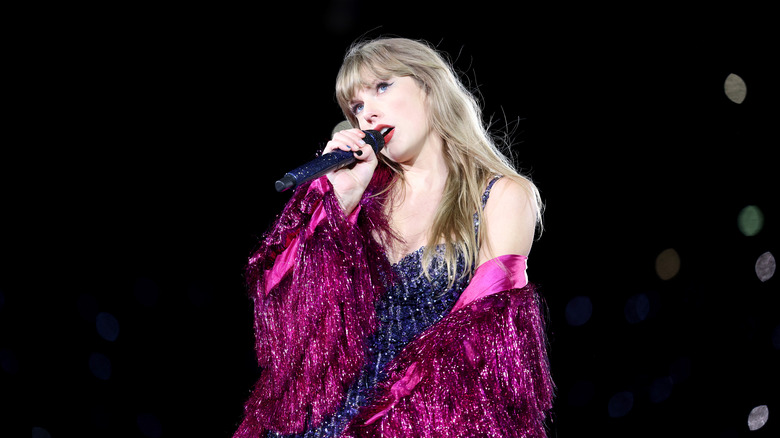 Big Machine Records was sold to private equity group Ithaca Holdings in 2019 for $300 million. Former CEO of Big Machine Scott Borchetta claimed that the record label gave Swift multiple chances to buy her masters. Swift however, revealed details of some of the conditions, one of which said that if she re-signed, she could create new albums and exchange them for the masters of her old ones, and later on, another required her to sign a non-disclosure agreement that would only let her publicly speak about Braun in a positive light — Swift claims that Braun, who formerly managed artists like Kanye West, bullied her over the years.
Since re-recording, Swift has been met with success. Spotify and Apple Music have the re-recordings on their platforms, and iHeartRadio, a free national radio, broadcast, and podcast streaming platform, supports Swift in this endeavor. "Whenever Taylor re-records a new track, we immediately replace the old versions. Our stations will always deliver songs that artists are eager to share and fans want to hear," Chief Programming Officer for iHeartMedia Tom Poleman, told iHeart. "Listeners have made it known that they cannot wait to hear Taylor's Version of each track. We are thrilled to provide a platform to share those with them, as well as the stories behind the songs from Taylor herself."