Taylor Swift Has Twitter In A Frenzy Over Her Latest Announcement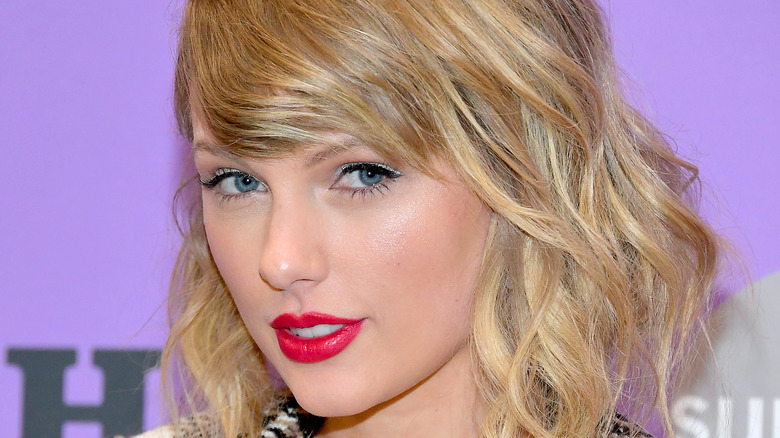 Neilson Barnard/Getty Images
This is not a drill, Swifties: Taylor Swift has just announced her next re-recording project (and no, it's not "1989")! Amid much fan speculation, the pop star took to social media on Friday to reveal the news that her second re-recorded project will be her fourth studio album "Red," which was released back in 2012 and included hits such as "I Knew You Were Trouble" and "We Are Never Ever Getting Back Together" (via Billboard).
"Imagining your future might always take you on a detour back to the past," Swift shared in a lengthy and emotional social media post to her fans, alongside a photo of the album cover. "And this is all to say, that the next album I'll be releasing is my version of 'Red'." 
Needless to say, Swift's surprise announcement sent fans into an immediate frenzy — after all, it's been two (very long) months since the release of "Fearless (Taylor's Version)," the first in the pop singer's endeavor to re-record her first six albums, following a highly publicized battle in 2019 with music manager Scooter Braun over the ownership of her masters (per Forbes). Despite many fan theories that Swift's pop hit "1989" would be next in line for the re-recordings, though, it seems that Swifties will be treated with just as great of a masterpiece, with "Red (Taylor's Version)" set to release in the upcoming fall.
Here's what Taylor Swift has revealed about Red (Taylor's Version) so far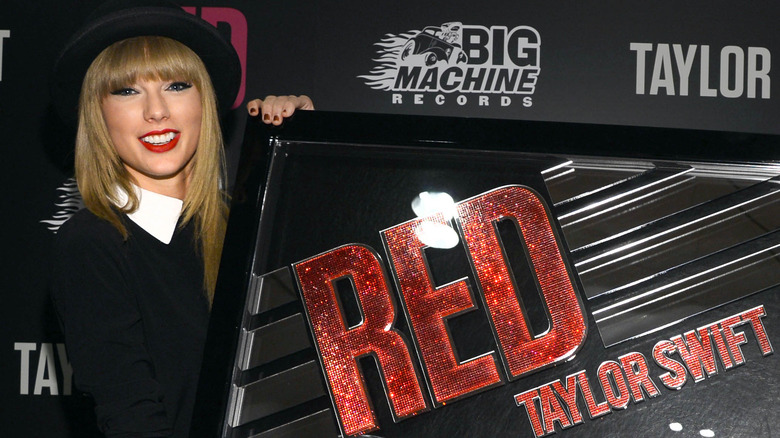 Larry Busacca/tas/Getty Images
So what do we know about "Red (Taylor's Version)"? Announcing that the album will officially be released on November 19, Swift shared some insight as to why she chose "Red" as her next re-recording in her social media post — and even made sure to tease some exciting details about the forthcoming album.
"Musically and lyrically, 'Red' resembled a heartbroken person," she wrote (via NME). "It was all over the place, a fractured mosaic of feelings that somehow all fit together in the end. Happy, free, confused, lonely, devastated, euphoric, wild, and tortured by memories past. I went into the studio and experimented with different sounds and collaborators. And I'm not sure if it was pouring my thoughts into this album, hearing thousands of your voices sing the lyrics back to me in passionate solidarity, or if it was simply time, but something was healed along the way."
Confessing that she couldn't "stop writing" when she first wrote the album, the singer then revealed that the "Red (Taylor's Version)" would include every song that was intended for its original release back in 2012. "This will be the first time you hear all 30 songs that were meant to go on Red," she teased. "And hey, one of them is even 10 minutes long."
Well, we don't know about you, but we're definitely feeling like November 19 can't come soon enough!