What We Know About Savannah Chrisley's Feud With Bobby Bones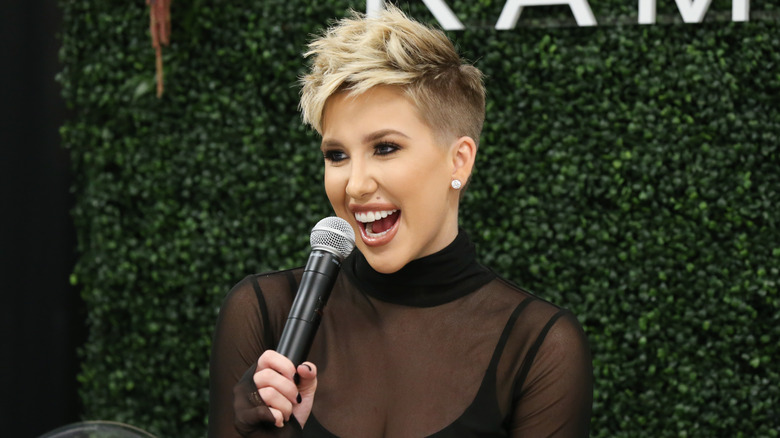 Terry Wyatt/Getty Images
Savannah Chrisley has been standing up for her family following the prison sentence of her parents. Todd and Julie Chrisley are currently serving 12 and seven years, respectively, for tax fraud. After being handed the lengthy terms back in November 2022, people have had a lot to say about their legal troubles, including media personality Bobby Bones. Unfortunately, his comments surrounding the Chrisleys have sparked a feud with the embattled couple's daughter.
Much of their beef is rooted in comments made on "The Bobby Bones Show" and on social media platforms, and his views surrounding the couple's case have lured Savannah to check him several times online. Bobby's remarks appear odd considering that Todd Chrisley joined the show in March 2020 as a guest host to defend himself and his family against claims of tax evasion. Bobby Bones co-host Dan "Lunchbox" Chappell is also pretty good friends with Todd and Julie, having revealed on air that he's written Julie and would like to visit Todd behind bars. Nevertheless, Bobby Bones is standing firm on his views regarding the family, and Savannah is firing back.
Bobby Bones said Todd and Julie Chrisley are guilty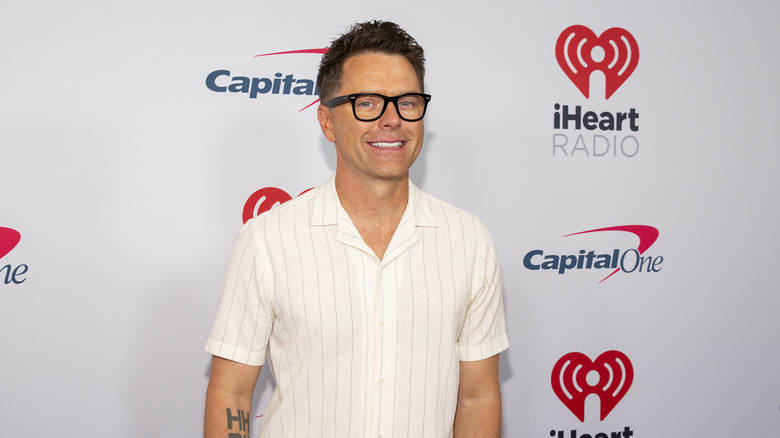 Barry Brecheisen/Getty Images
The feud between Savannah Chrisley and "American Idol" mentor Bobby Bones kicked off in February. Just weeks after Todd and Julie Chrisley turned themselves in to begin their federal prison sentences, Bobby Bones expressed his views about the couple's guilt.
"Once somebody is convicted and found guilty, you can kind of go, 'Well, they are guilty of this,'" he expressed on the February 7 episode of "The Bobby Bones Show." The host did say if the charges turned out to be untrue, he would go on air and admit he'd misspoken, or "eat my crow," as he put it. Obviously, his statements did not sit well with Savannah, who has taken on a leadership role in the family since her parents' incarceration.
On the same day that the show aired, Savannah took to her Instagram Story and called out Bobby Bones, tagging his page directly. "So ... @mrbobbybones, if you'd like to discuss my family and the case then let's sit down and do it accurately. Yes, BOTH of my parents are incarcerated. That would be one thing that you are correct on," she wrote. The 25-year-old requested "respect and decency" from the popular chit-chatter and even invited him to sit down with her personally to discuss her parents' case. But the fiery podcast host didn't stop there.
Savannah Chrisley believes Bobby Bones was laughing at her father's prison stay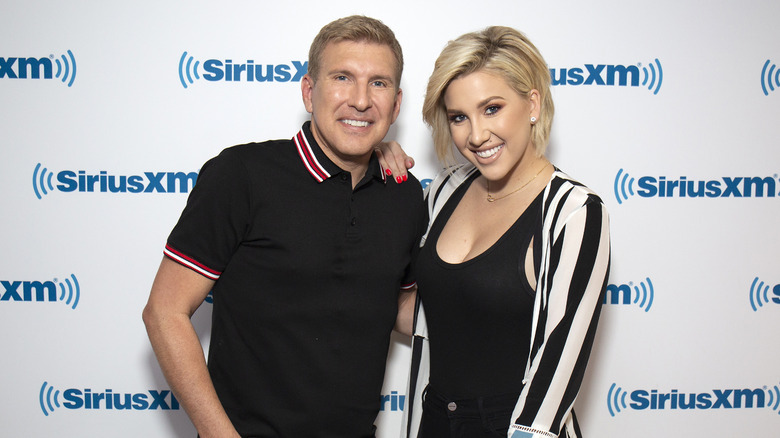 Santiago Felipe/Getty Images
During her lashing toward Bobby Bones, reality star Savannah Chrisley also fired back at the "Dancing With the Stars" winner for allegedly laughing at her father. Savannah commented on a post shared on the official Instagram account for the radio show. There, she slammed the program for sharing what she called "very inaccurate information" in regards to the facility where Todd Chrisley is being held. Her disdain was elicited after it was widely shared that Florida's Federal Prison Camp Pensacola was more comfortable than other prisons. Savannah has disputed this, claiming Todd is living in unfavorable conditions. Bobby Bones might've laughed at this report, but claims he was not making light of the overall situation despite Savannah writing on the show's IG post that Bobby was finding humor in the famed couple's incarceration.
"There is no laughter at the expense of others. There was laughter on if that prison is that fancy and also, expense of others? He went to jail for stealing money," Bobby reacted.
It's been a few months and things appear to have quieted down, but there is no doubt that Savannah will jump down Bobby's throat once more if he continues discussing her family during their darkest moment.