British Royals Who Gave Up Their Crowns (Besides Meghan, Harry And Diana)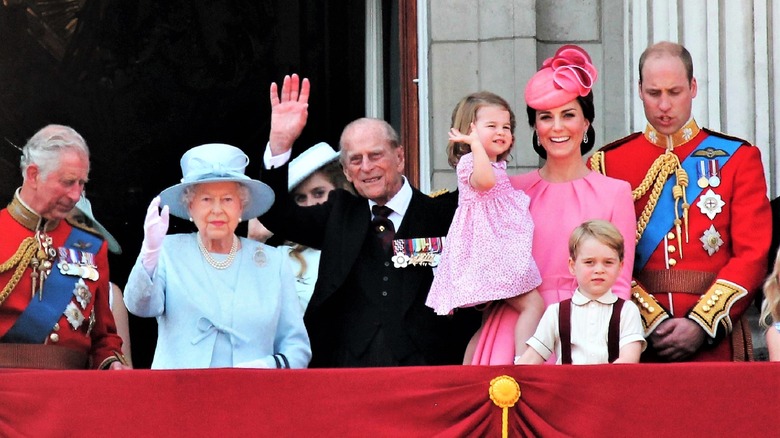 Lorna Roberts/Shutterstock
Royalty is often seen as a grand and luxurious, and it offers a glimpse into a lifestyle one can only dream of. Being a member of the royal family comes with many privileges, including access to a plethora of personal staff — from butlers to maids and chefs, and even chauffeurs. These dedicated individuals work tirelessly to ensure each member of the royal family experiences a comfortable life. In 2022, Insider reported that Queen Elizabeth II employed a total of 1,133 workers, including staff, volunteers, and those with ceremonial roles. 
While being a royal seems like a dream for some people, several British royal family members have chosen to give up this kind of life, relinquishing their titles and all the privileges that come with them — and were not just talking about Harry and Meghan. Stepping away from a life of luxury and power proves the desire of these individuals to choose a different path for themselves. Take a look at who gave up their crowns and opted for a simple life.
King Edward VIII chose love over duty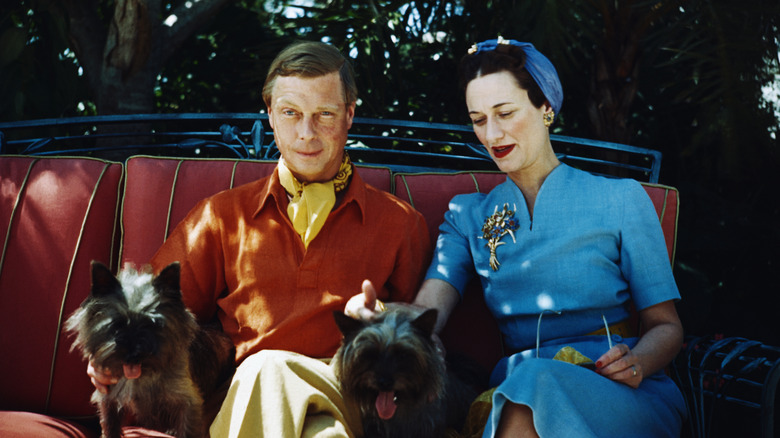 Bettmann/Getty Images
King Edward VIII gave up his throne to be with the love of his life, American socialite Wallis Simpson, choosing to marry her instead of ruling over the British monarchy. Their love affair began even before Edward became king, but their relationship faced an obstacle since Wallis was already divorced twice. Her reputation as a divorced woman in the 1930s posed a threat to the conventions and traditions of the royal family, and Edward soon had to decide whether to lead a nation or be with Wallis.
In 1936, Edward ascended to the throne following the death of his father, King George V. However, due to his determination to marry the women he loved, he decided to abdicate the throne less than a year later — a moment that changed the royal family forever.
Parliament then passed His Majesty's Declaration of Abdication Act 1936, which read: "I, Edward the Eighth, of Great Britain, Ireland, and the British Dominions beyond the Seas, King, Emperor of India, do hereby declare My irrevocable determination to renounce the Throne for Myself and for My descendants, and My desire that effect should be given to this Instrument of Abdication immediately." Edward then married Simpson on June 3, 1937, in a small ceremony.
Prince Andrew's abdication was brought about by controversy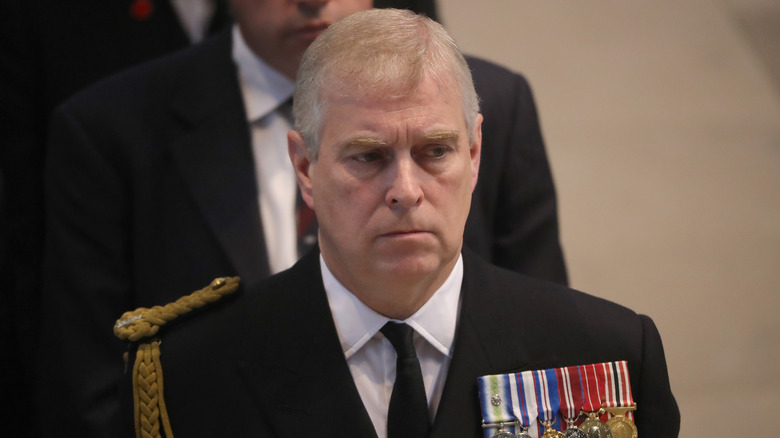 Christopher Furlong/Getty Images
Prince Andrew, the Duke of York, is the second son of Queen Elizabeth II. While he's been known by the public as a member of the royal family, his decision to step down from his royal duties in ultimately made headlines worldwide. He opted to relinquish his public role after he faced public scrutiny and backlash for his association with the late financier and convicted sex offender Jeffrey Epstein. Andrew's choice to step back from his duties sparked much discussion and is considered one of the most significant controversies the royal family has faced in today's generation.
He withdrew from his royal duties in November 2019 while further expressing his regret about being associated with Epstein. Since then, he still remains in the public eye, but his official engagements have been significantly reduced. However, now that his mother, Queen Elizabeth II, has died, it's possible Andrew could get his titles back through King Charles III.
Prince Philip forewent his own titles to support Queen Elizabeth II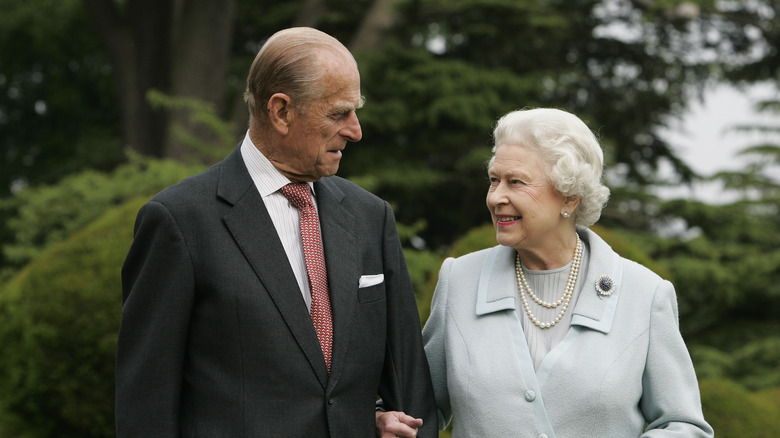 Tim Graham/Getty Images
Prince Philip, the Duke of Edinburgh, was the longest-serving royal consort in British history, serving for nearly 70 years. His enormous support and unwavering dedication to his wife, Queen Elizabeth II, earned him admiration and respect. Since Philip came from the Greek and Danish royal families, he had a deep understanding of the responsibilities that came with a royal title. Philip is the son of Prince Andrew of Greece and Denmark and the brother of King Constantine of Greece, but before his marriage to Elizabeth in 1947, he gave up his corresponding royal titles to become a British citizen and took on the surname Mountbatten.
While Elizabeth ruled the monarchy, Philip was involved in many charitable causes and organizations. As per the Royal Family Website, he made massive contributions to scientific and technological research and development, the welfare of young people, education, conservation, the environment, and the encouragement of sport. Throughout the seven decades he was with the British royal family, he was involved with a total of 992 charities. Sadly, Philip passed away in April 2021 at the age of 99, and after his death, Elizabeth was never the same. She died in September 2022 at the age of 96.
Peter and Zara Phillips opted for a normal life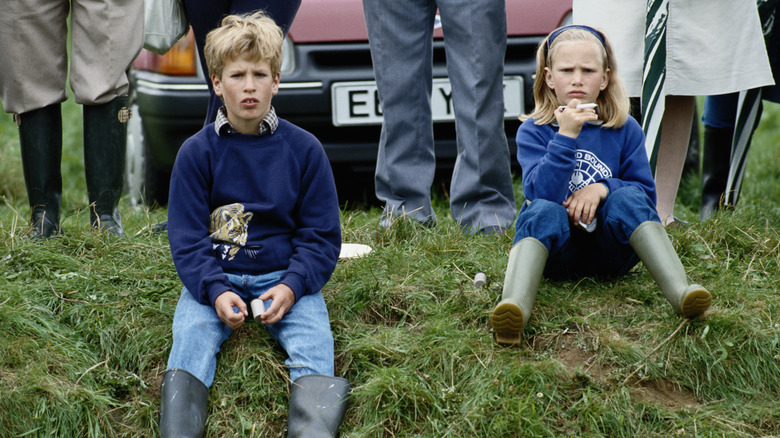 Tim Graham/Getty Images
Peter and Zara Phillips are the children of Princess Anne, Queen Elizabeth II and Prince Philip's only daughter. Anne has raised her children with a sense of independence and work ethic, which has been clear through their career ventures. Although both of them grew up with their cousins, Prince William and Prince Harry, they chose a different path for themselves. Despite their royal lineage, Peter and Zara have chosen to lead lives outside the constraints of the crown.
Peter Phillips was born in 1977 and is now an established and successful businessman. He attended the University of Exeter to study sports science. After her graduated in 2000, he went on to work for various corporations, including Jaguar Racing. He was a managing director of a London-based sports and entertainment agency called SEL UK and is the current chairman of City Racing.
Unlike the corporate life his brother took on, Zara decided to dive into the world of sports as an athlete. Born in 1981, Zara carved her own path and became a successful equestrian. She has represented Great Britain several times in different international competitions. She was able to participate in the Olympic Games and even won a team silver medal in the 2012 London Olympics.
Prince Michael of Kent has a rich life outside of royal duties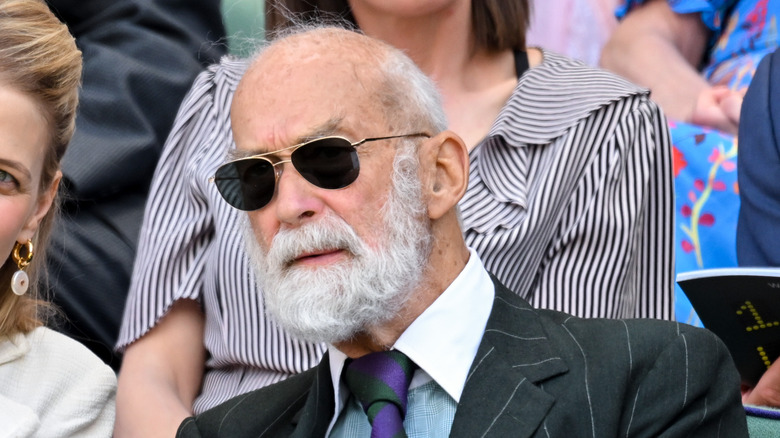 Karwai Tang/Getty Images
Prince Michael of Kent is the cousin of the late Queen Elizabeth II, the younger brother of the Duke of Kent, and the grandson of King George V. He has dedicated his life to serving the royal family and has been fulfilling his role as a member of the British monarchy by being involved in several charities. Michael's contributions to the royal family are noteworthy, as he is involved in about 200 non-profit events each year.
His position as a minor member of the monarchy gave him the liberty to pursue his interests outside the royal family. Michael was also able to lead a relatively normal life, dipping into some of his personal hobbies such as the arts, rowing, bobsleighing, and vintage cars, in addition to a 20-year career in the military. Prince Michael announced his retirement from public service in 2022, just before he turned 80.