Austin Butler And Lisa Marie Presley Had An Instant Connection As Unlikely Friends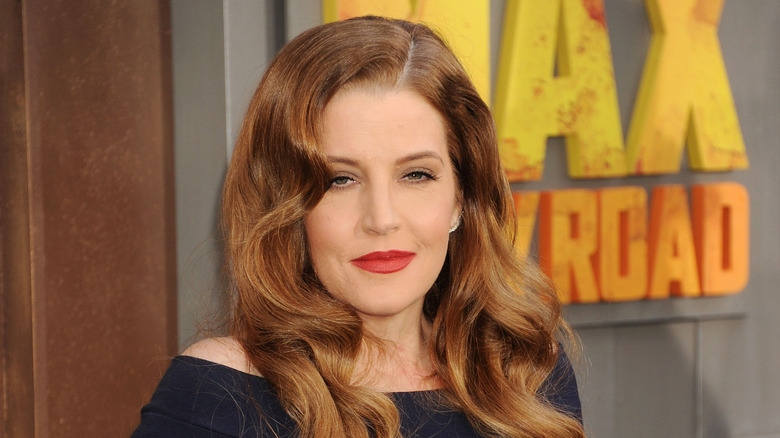 Jeffrey Mayer/Getty Images
When Austin Butler signed on to play Elvis Presley in the 2022 film "Elvis," he wasn't sure how the Presley family would feel about his portrayal. In fact, he told Entertainment Weekly that no one in the family had any obligation to "endorse" the film and that they could have loved or really hated it. Fortunately, their response was overwhelmingly positive — Elvis Presley's daughter, Lisa Marie Presley, even turned out to be one of the film's (and Butler's) biggest fans. In a May 2022 Instagram post, she wrote that the actor "channeled and embodied my father's heart and soul beautifully" and joked, "If Butler does not win an Oscar for the role, I will eat my own foot."
On January 12, 2023, Lisa Marie tragically died at age 54 after suffering cardiac arrest. Butler, who was close friends with the musician, shared in a statement at the time, "I am eternally grateful for the time I was lucky enough to be near her bright light and will forever cherish the quiet moments we shared." He added, "Her warmth, her love, and her authenticity will always be remembered." The unlikely friends formed a fast and strong connection when they first met, and Lisa Marie immediately gave Butler her support.
Lisa Marie Presley and Austin Butler became close very fast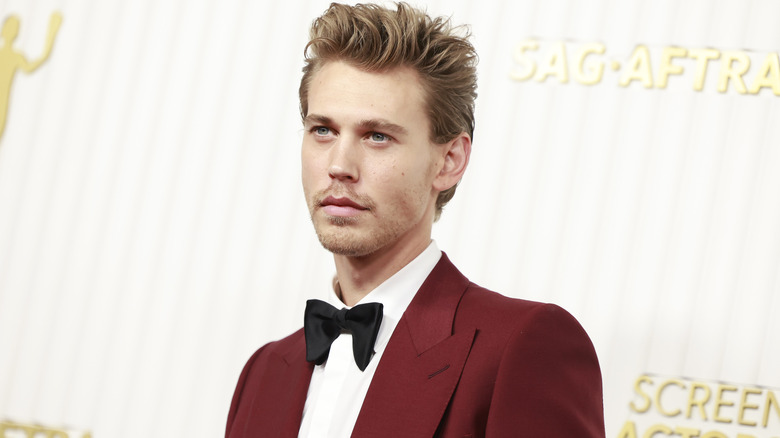 Emma Mcintyre/Getty Images
During a January 30, 2023 episode of The Tonight Show Starring Jimmy Fallon, Austin Butler described meeting Lisa Marie Presley for the first time when there was a screening of the film "Elvis" for the Presley family at Graceland (Elvis' home in Memphis, Tennessee). The actor recalled their immediate bond and remembered that he had "never had [that kind of] experience where I met somebody and felt an immediate depth of relationship with them." He told host Jimmy Fallon that the singer-songwriter was able to be vulnerable with him. "She's a person who didn't have anything to prove and wouldn't open up to anybody, and she opened up to me," Butler recalled. 
Her passing was naturally extremely difficult for Butler. "We got so close so fast, and it's just devastating," he said on the show. The star shared with Entertainment Weekly in June 2022 that when he and Lisa Marie met at the screening, she gave him a warm embrace and told him, "You have a lot of support." She also showed Butler her father's bedroom and slippers the same day.
Celebrating Elvis without Lisa Marie was difficult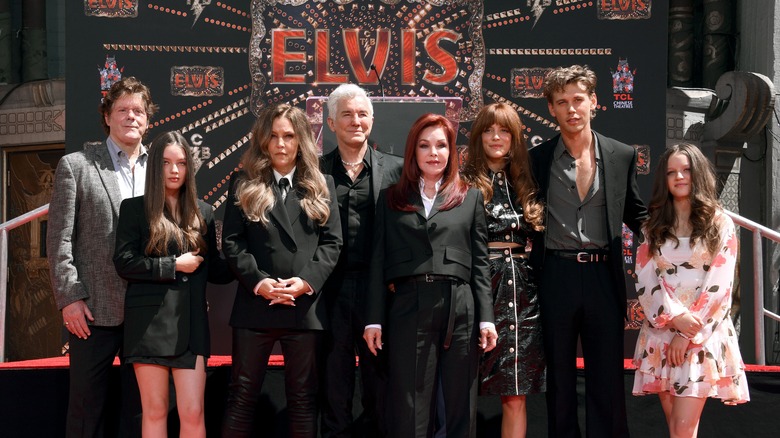 Jon Kopaloff/Getty Images
Lisa Marie Presley did get to attend the "Elvis" premiere and the 2023 Golden Globe Awards before she died, but the songstress missed out on some celebrations of the film, too. After Austin Butler won the award for Best Actor at the BAFTAs in February 2023, he told reporters that the victory was bittersweet (via Variety). "It's been a really unimaginably tragic time, and grief is a long process," he said. "And so my heart and my love was with [the Presley family] always. I feel honored to have been welcomed into the family. It's a bittersweet time."
On January 24, 2023, Butler discussed his Oscar nomination for the film on Today With Hoda and Jenna. The actor told hosts Hoda Kotb and Jenna Bush Hager that although he was excited about the news, he wished Lisa Marie and her father were there to enjoy the success alongside him. "I wish that they could see these moments," he reflected. "It feels kind of strange to celebrate at a time of such deep grief. I sort of think of it as a way to honor her and just say that this is for her."