Y&R's Bryton James Weighs In On Devon And Abby's New Living Arrangement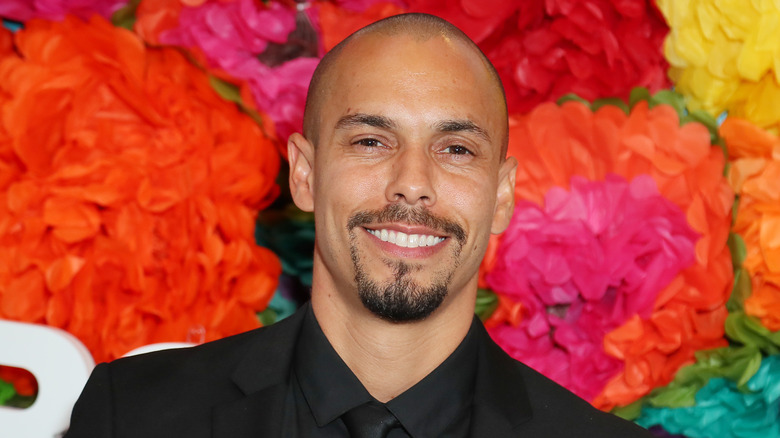 Leon Bennett/Getty Images
Devon Hamilton Winters' (Bryton James) affair with Abby Newman (Melissa Ordway) rocked "The Young and the Restless" to its core last year. Despite the two maintaining a close co-parenting relationship, they were both romantically involved with other people and didn't plan to cross the line. Unfortunately, their chemistry was undeniable, and they eventually slept together — which Abby's husband, Chance Chancellor (Connor Floyd), and Devon's girlfriend, Amanda Sinclair (Mishael Morgan), walked in on. 
At first, the affair completely blew up their lives. Chance and Abby split after he declared he wanted a divorce, and Amanda broke things off with Devon. It took a while for Abby and Devon to realize they couldn't contain their feelings anymore. They started seeing each other on a casual level, and she acted as a listening ear throughout his drama with his sister, Lily Winters (Christel Khalil). 
Recently, Devon proposed the idea for Abby to move in with him. On paper, it made perfect sense, but she was hesitant because of what others, namely her ex-husband Chance, might think. Ultimately, she agreed to cohabitate with Devon, something his portrayer James has a lot of opinions about. While some might find it to be a sign they're moving too fast, the actor believes it's the natural forward progression of Devon and Abby's relationship.
Bryton James says Abby moving in with Devon makes sense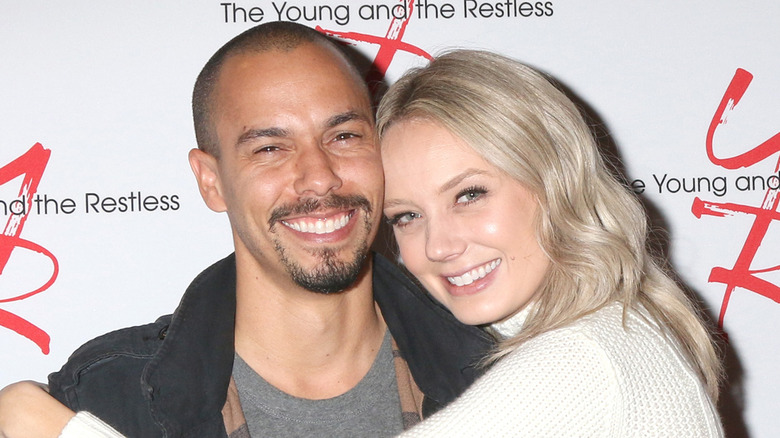 Kathy Hutchins/Shutterstock
The rest of the Genoa City community might have an issue with the speed of Devon Hamilton Winters and Abby Newman's relationship, but Bryton James doesn't care. In a recent interview with Soap Opera Digest, he commented on Devon and Abby's newfound living arrangement. James said, "I think Devon and Abby realized ... it just makes sense. They're a family, and that's the most important thing to Devon, especially given his background, and he wants things to be stable for his son, so he doesn't see a point in waiting. Considering the loss he's been through, he knows how short life can be." 
James is referring to the tremendous familial losses Devon's faced since becoming a member of the Winters family. He tragically lost his wife, Hilary Curtis (Mishael Morgan), and their unborn child after his sister, Lily Winters, caused a car accident. Besides that, both of his adoptive parents are either deceased or presumed to be so: Drucila Winters' body was never recovered after falling over the side of a cliff, and Neil Winters (Kristoff St. John) death was written into the show after his portrayer died in real life. 
It remains to be seen what the future holds for Devon and Abby, but James believes moving in together is "definitely a solid step forward. I don't think there's any wiggle room of, 'Let's see how this is gonna go.'"