Stephen Nichols' Tribute To Long-Time Days Of Our Lives Love Mary Beth Evans Will Melt Your Heart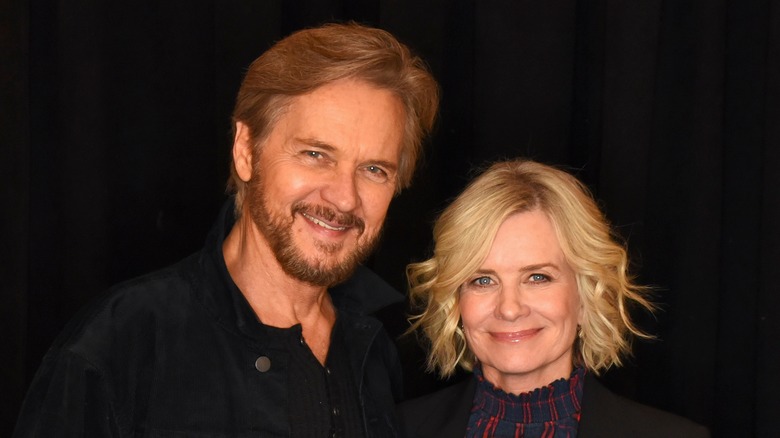 Michael Mattes/Shutterstock
"Days of Our Lives" fans can't deny that the couple of Steve Johnson and Kayla Brady are among the most iconic on the soap opera. The duo, played by Stephen Nichols and Mary Beth Evans, has been delighting viewers for decades. However, it isn't just their characters that share a special bond. In reality, Nichols and Evans are also very close. This week, Nichols proved just how important Evans is in his life when he paid tribute to his on-screen wife with a sweet Instagram post. The actor shared a video montage of Evans as Kayla Brady and even gushed over his co-star in the caption.
"37 years ago, the sunshine known as @marybeth.evans walked into Salem and my life. It's been brighter ever since," he wrote. "Mary Beth, you are and always will be the 🌞 of my life, Sweetness! Your love, your talent, your beauty are beyond compare. Happy anniversary to the absolute best TV wife. I wouldn't ever want another." Of course, Evans couldn't resist sharing her own sweet message to Nichols. "Wow my love. We have had the best time from day one of you tormenting me... haha," she commented on her co-star's post.
Meanwhile, longtime fans of the actors will likely remember that their connection goes past "Days of Our Lives" as they've also played a couple on another soap opera.
Stephen Nichols and Mary Beth Evans also starred on General Hospital together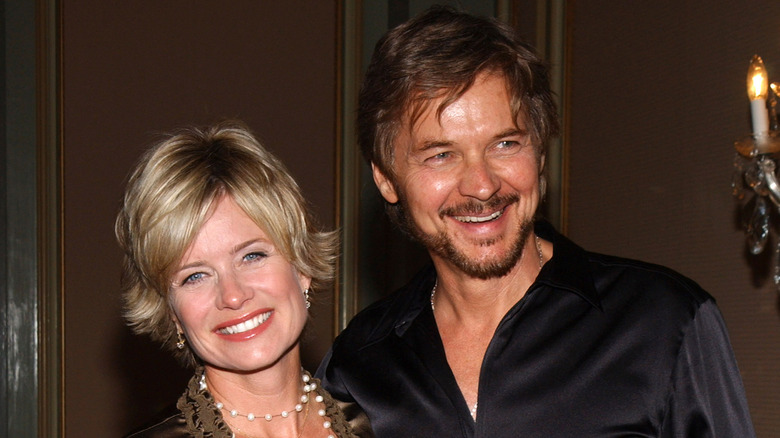 Jean-paul Aussenard/Getty Images
In addition to their work as Steve Johnson and Kayla Brady on "Days of Our Lives," Stephen Nichols and Mary Beth Evans also starred in "General Hospital" together. While it's not uncommon for soap stars to bounce around, what makes Nichols and Evans' story more interesting is that they played love interests on "General Hospital" as well. Nichols portrayed the role of Stefan Cassadine, while Evans played the character Katherine Bell. The duo had a complicated relationship, which started when Stefan accidentally shot Katherine. After some bumps in the road, Stefan and Katherine finally found themselves drawn together and even got engaged. However, the couple didn't get a happy ending as Katherine died after being pushed from a building.
However, fans who love the actors together can take some solace in knowing that their "Days of Our Lives" characters Steve and Kayla are lifelong soulmates who have defied the odds and always found a way to reconnect during difficult circumstances. Steve and Kayla are one of Salem's all-time most beloved pairings, and it's easy to see why the duo have so much chemistry. Evans and Nichols' long history of working together paired with their deep love and friendship for one another shines through in their work, and fans can't get enough of it.