July 9th Is A Special Day For Taylor Swift Fans - Here's Why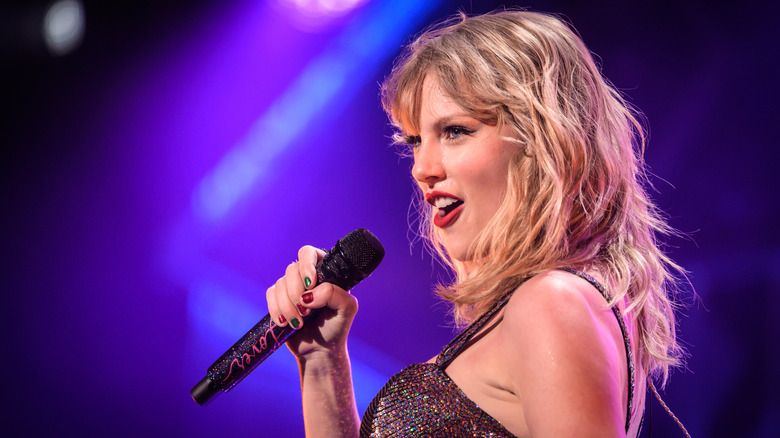 Brian Friedman/Shutterstock
If you're a big Swiftie, there are some things only the truly biggest fans know about Taylor Swift herself. Some of those facts include: she loves her cats, she binge-watches 'Friends', and she grew up on a Christmas tree farm. She is quite the same as the rest of us normal people; she just happens to also be one of the biggest pop stars in the entire world. But if you're as devoted fan then you must certainly know that for the past two or so years, Miss Americana has been in the process of re-recording her past six albums following her exit from her former label, Big Machine Records. 
On May 6th, 2023, Taylor announced via social media that she's re-releasing "Speak Now," which she originally wrote and recorded from ages 18 to 20. The announcement included the following: "It fills me with such pride and joy to announce that my version of Speak Now will be out July 7 (just in time for July 9th, iykyk 😆)" 
So, what is the whole "July 9" thing all about, anyway? If you're not entirely sure of the significance behind that semi-cryptic message in her 'Speak Now' album announcement, keep reading to know every single one of the details you're missing out on.
What's so important about July 9?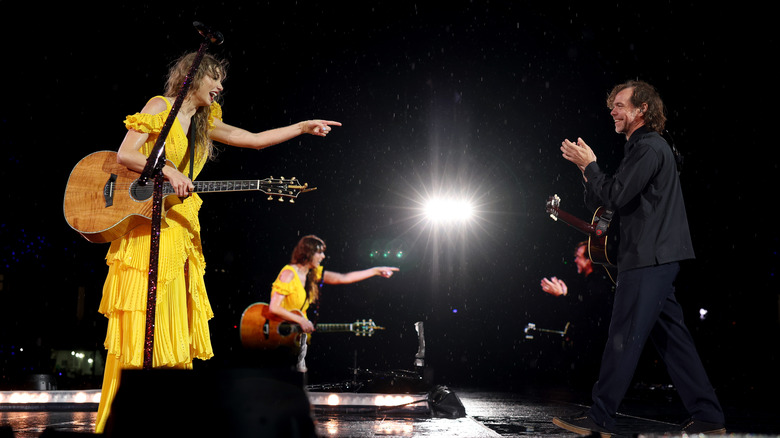 John Shearer/tas23/Getty Images
Real Swifties know that Taylor has always been one to leave clues and easter eggs in her writing, whether it be her music lyrics or her cryptic social media posts and their captions. So when fans read her caption to her "Speak Now (Taylor's Version)" rerecording release date post on social media, they saw something that for once wasn't so cryptic. The "iykyk" comment thrown into her post about her album being just in time for July 9 clearly means something, and she wanted it to be clearly obvious to her fans that Taylor knew what she was doing. What does it mean?
According to an article from Cosmopolitan, July 9 is actually one of the very few dates that Taylor has included in her songs. She included the date in her song "Last Kiss" from the Speak Now album. The lyrics are as followed: "I do recall now the smell of the rain. Fresh on the pavement, I ran off the plane. That July 9th, the beat of your heart. It jumps through your shirt. I can still feel your arms."
 Although nothing has been officially confirmed, fans seem to believe the song was written about Taylor's ex-boyfriend Joe Jonas who she dated from July of 2008 up until October of the same year.
Why Taylor is rerecording her albums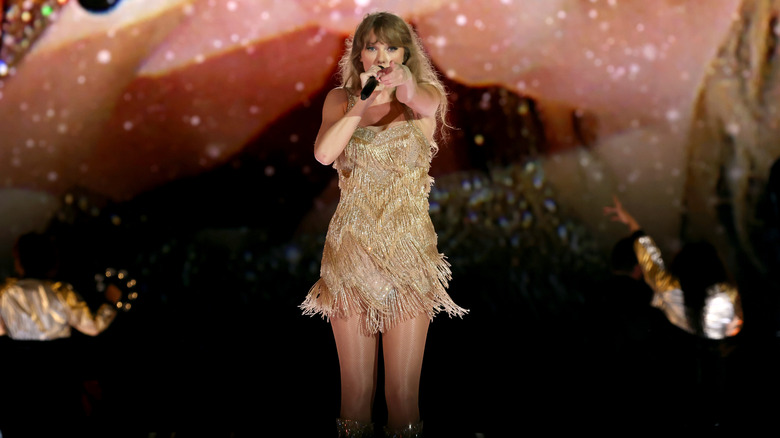 John Shearer/tas23/Getty Images
If you aren't entirely aware of the reason why Taylor Swift decided to rerecord her first six albums in the first place, we got you covered. According to Hollywood Life, Miss Swift wants to simply just fully own the rights to all of her music. Basically, her old record label, Big Machine Records, sold her music to someone else without her consent. Once Taylor finally left the record label company, she took it upon herself to rerecord those albums owned by her old label so she still technically can have the rights to her own music. The only real difference is the fact that Taylor's voice has grown and matured over the years, but real Swiftie fans haven't had any issue in supporting Taylor's decision to rerecord.
"Good Morning America" news anchor George Stephanopoulos sat down with Taylor during an interview in 2020 to discuss her "Folklore" album musical concert that was headed to premiere on Disney+. During the interview, Stephanopoulos showed Taylor a pre-recorded video posing a very important question from his daughter Elliot, who just so happens to be a huge fan of the pop star. In the video, Elliot says, "I wanted to ask you what song are you most excited to rerecord from your previous albums?" Taylor Swift revealed that she was the most excited to rerecord the hit song 'Love Story' from her 2008 album titled 'Fearless'.