This Is The Song Taylor Swift Was Most Excited To Rerecord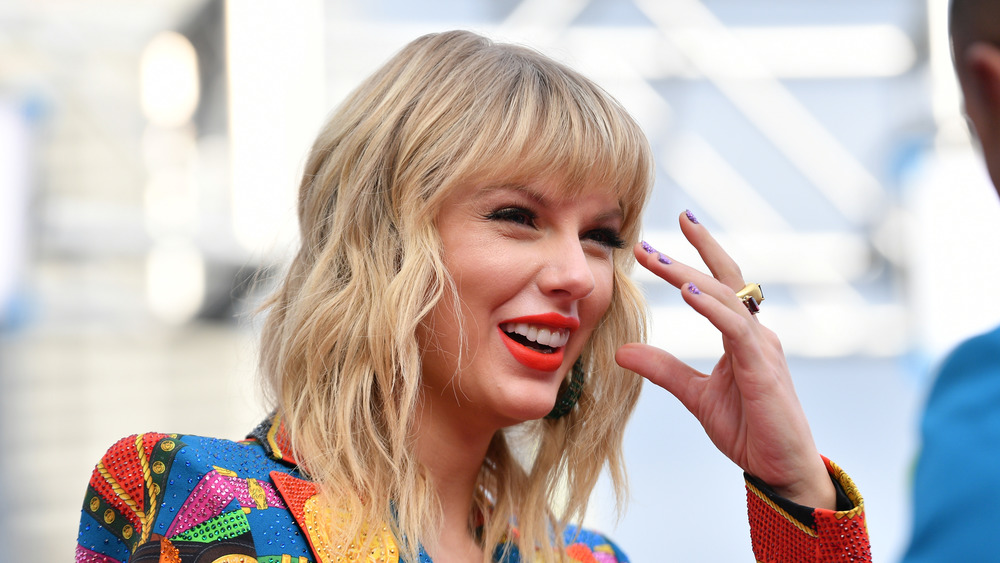 Dia Dipasupil/Getty Images
Thank goodness that Good Morning America anchor George Stephanopoulos has two daughters who love Taylor Swift. Otherwise, Swift might never have opened up to him like she did. The 10-time Grammy award winner and 2020 AMA Artist of the Year Award winner went on the show to talk about her new concert film, Folklore: The Long Pond Studio Sessions on Disney+. But it was at the end of the interview that Swifties hit pure gold. 
"My daughters, as you know, are super fans of yours," Stephanopoulos told Swift. (Need proof? Their first concert, "besides the Wiggles," was a 2014 Swift concert in Times Square.) "And my daughter, Elliott, had a question for you." Stephanopoulos continued, before playing his daughter's pre-recorded question to the artist and the entirety of Good Morning America's audience. "I wanted to ask you what song are you most excited to rerecord from your previous albums?" Elliott asks in the video. Then, she blows Swift a kiss. "Love you, too," Swift laughed, before responding. 
This is why Taylor Swift is excited to rerecord "Love Story"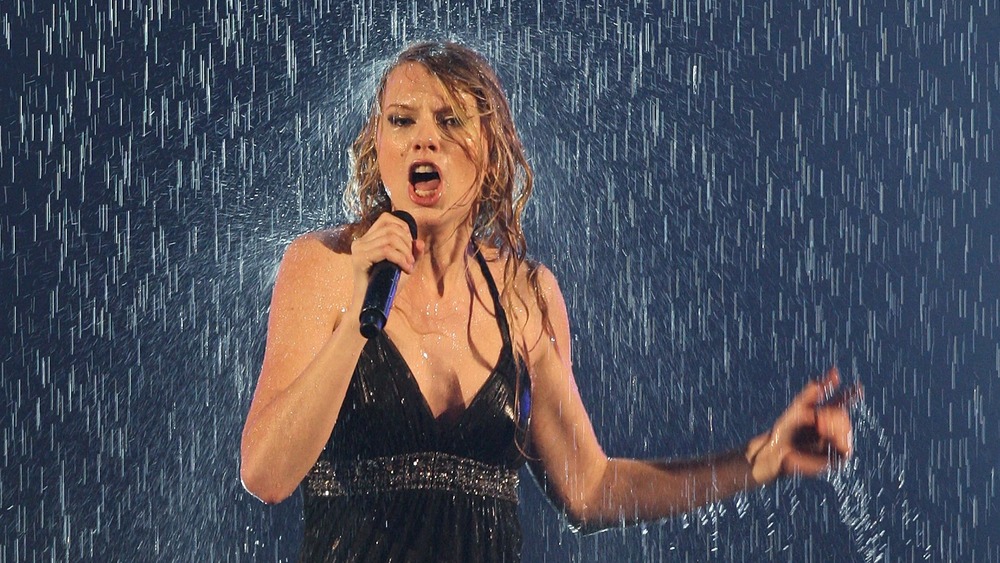 Ethan Miller/Getty Images
"I've been having a really good time rerecording my older music. And I think my answer to that is, so far of the ones I've rerecorded, I think it's been most the fun doing 'Love Story,'" Swift replied to Stephanopoulos' daughter, "Because the older music, my voice was so teenaged and sometimes when I hear my older music and my older, young teenage voice, it makes me feel like I'm a different singer now. And so it's been the most fun to go back and rerecord ones that I feel like I can actually, possibly improve upon the song. So that's been a really amazing, fun adventure."
Of course, it's not just Swift's voice that was teenaged when she recorded her track, "Love Story," back in 2008. The singer, herself, was a teenager, too. She wrote the song after throwing, in the artist's words, her "one, epic teenage tantrum," after getting in a fight with her parents over a love interest that they didn't approve of. That was the year that Swift dated Joe Jonas, who broke up with her in 27 seconds, over the phone (via In Style). Since then, Swift's moved on to other Joes.