Abby Lee Miller 'Regrets Everything' About Dance Moms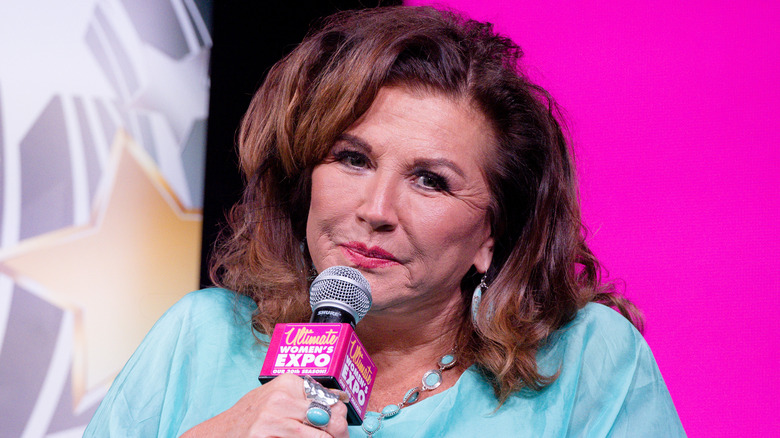 Marcus Ingram/Getty Images
Abby Lee Miller skyrocketed to a household name when her dance studio became the home of a reality television show called "Dance Moms." The Lifetime show followed a group of young dancers and their overbearing mothers. While the weekly dance competitions did inspire many young people to take up the art of dance, the constant stress and competitive environment seemingly took a toll on the young girls who ranged between 6 and 13 years old throughout the duration of the show.
Miller's unconventional choreography and approach to competitive dance arguably made the show entertaining. She would constantly remind the girls that everybody is replaceable and tell them to save their tears for their pillow if they started to cry after she yelled at them. Not only would Miller create a pyramid that ranked the girls based on their previous week's performance, but she would have many compete against each other with solos or duos that they just learned.
Underneath Miller's hard exterior, it seems that she really did love those girls as if they were her own. After never having kids herself and dedicating her life to dance, she formed an interesting relationship with her students. She was extremely critical and tough on them but also believed they could succeed professionally. Unfortunately, her students have distanced themselves from their previous dance teacher, which likely led to some tough reflection.
Abby wants credit for training the young dancers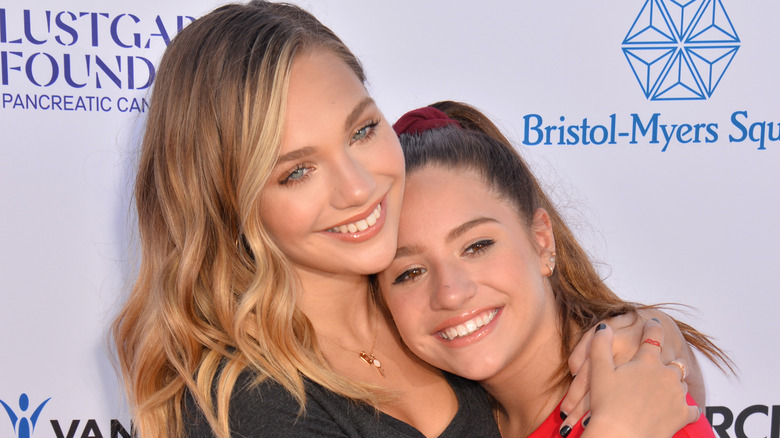 Featureflash Photo Agency/Shutterstock
While the cast of girls all seem to be grateful for the platform that 'Dance Moms' gave them, many of them, including stars like Maddie Ziegler and Chloe Lukasiak, have expressed how traumatic that time in their life really was. Lukasiak even made a joke about it on her TikTok, saying that taking a 1 unit ballet class for college was forcing her to relive her "childhood trauma."
There were many reasons why Maddie Ziegler was Abby Lee Miller's favorite student but a lot of it came down to drive. Ziegler would get the best solos, take private classes, and win most competitions she was in. In a 2022 Cosmopolitan interview, Ziegler reveals how "distraught" Miller was when she and her younger sister got out of their contract and decided to leave the show. Despite saying that everybody's replaceable, Miller realized that she didn't want to lose the girls she grew to love.
Unfortunately, Ziegler looks back at her time on the show and views it as a "toxic environment." She also feels content leaving the relationship with her former dance teacher in the past. However, this demeanor definitely rubbed Miller the wrong way. Miller credits herself for the career Ziegler has but also regrets the way they parted ways. In a final clip from the show, Miller says, "I don't need any of them." However, this appears to be an unhealthy coping mechanism since she later states through tears that she "regrets everything."
Living with regret is not easy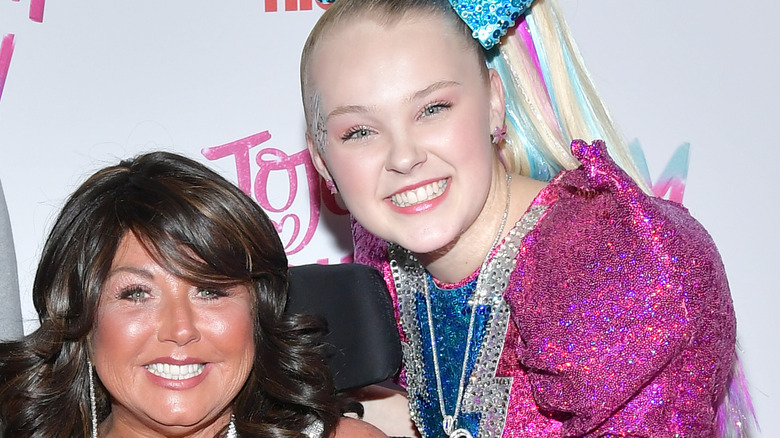 Amy Sussman/Getty Images
Lucky for Miller, not every single one of her students has the same mindset about cutting ties. Nickelodeon star JoJo Siwa also got her start on 'Dance Moms' but gives all the credit to her former teacher. This seems to be the one thing JoJo Siwa can't agree on with her Dance Moms co-stars.
In an interview with ET, Siwa expressed frustration with the girls who shade Miller because it makes them seem ungrateful for what they were given. She went on to explain that "you know what you're getting into" when you go to Miller. The goal is to become a star and Miller does have a pretty high success rate. Siwa frustratingly touts herself as "one of the few" girls who give Miller the credit for the success of 'Dance Moms' and their career.
Of course, everyone's experiences are unique. Siwa got her start on Season 2 of 'Abby's Ultimate Dance Competition' and was later asked to join 'Dance Moms' at the start of Season 4. Siwa arguably did have more information stepping into those situations because the show was already quite successful. At the end of the day, everyone copes with trauma differently, and cutting ties may be the healthiest route for some. Much of Miller's regrets stem from this realization, but making peace with how everything played out is all she can do.