What Is The 'One Layer' Skincare Technique And How Can It Change Up Your Beauty Routine?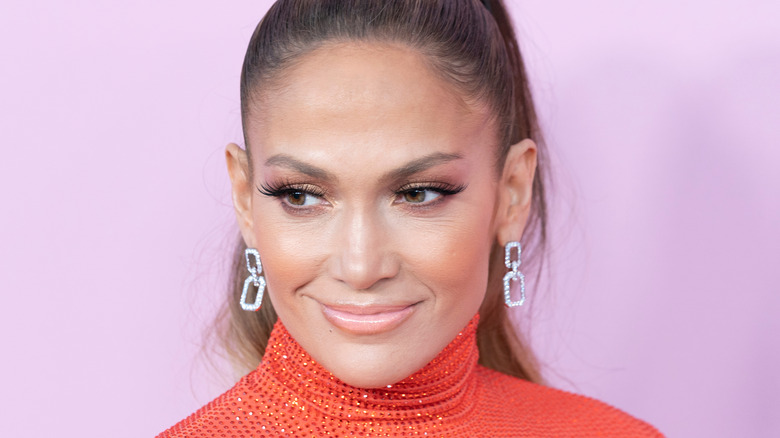 lev radin/Shutterstock
When it comes to layering product on your face, you have to be extra careful not to overdo it or else you risk looking like the products are wearing you and not the other way around. Also, layering a bunch of products tends to cause buildup on the face, which isn't great for people who easily break out or have acne-prone skin. When it's time to apply your skincare products, you'd do well to abide by the one-layer technique.
We can all relate to hating the feeling of having too much product on our faces. The sensation of being caked up can make you feel uncomfortable, and like you just want to scrape it all off. However, the one-layer method could change all that completely. Although this method was initially popularized using makeup, it's now coming back as a new skincare technique spearheaded by none other than Jennifer Lopez herself.
Jennifer Lopez's skincare routine is responsible for her flawless, dewy look. While the typical style of layering product after product onto your face for maximum effect continues to be endorsed by skincare experts and enthusiasts everywhere, J-Lo chooses to approach things a little differently. Taking her lead, and incorporating the one-layer technique, may completely transform the way products look and feel on your skin. 
J-Lo applies every skincare product on her face at once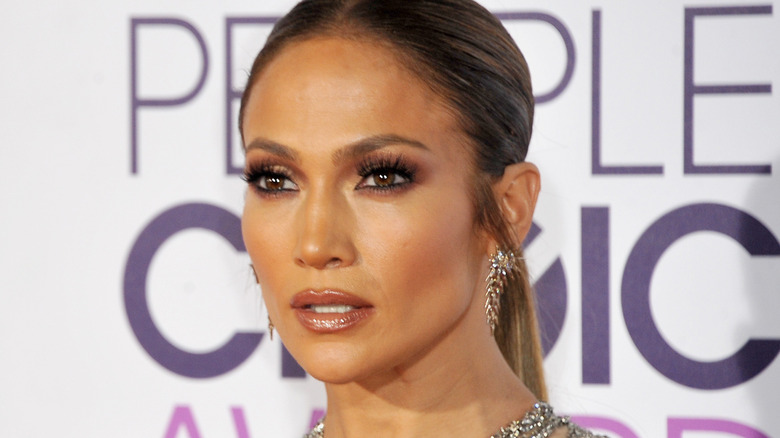 Tinseltown/Shutterstock
The one-layer technique basically means applying all your skincare products on just one layer of your face and not slathering them on one by one. This method went viral on TikTok and ever since, people have been choosing to go the "less is more" route. In an Instagram reel scored by her hit song "On The Floor," Jennifer Lopez showed exactly how she executed her one-layer skincare technique. 
First, she applies her JLo Beauty serum all over her face. Then, she dots the JLo Beauty moisturizer around the ridges of her face, framing it. Next, she adds tiny dollops of highlighter underneath her eyes and along her cheekbones. Finally, she places brown contour on her usual contour regions. Then, to our amazement, she blends it all in chaotically — but it works. 
The result is a sheer, glowing look that teases the eyes that something is there but you can't quite put your finger on it. Another great thing about the one-layer method is that it is a useful skincare routine for acne-prone skin because it means less product on the face. Once again, Jenny from the block took us to school, and, as always, we can only be grateful for the insider knowledge.
Use the one-layer makeup method after the skincare routine for a natural glow
If you're going to take up the one-layer method for your skincare, then you may as well partner it up with the same makeup technique as well for a more lightweight finish. The original method was pioneered by TikToker and beauty influencer Chloe Morello, who states in the above video that she was "so sick of cakey makeup looks," and decided to utilize the easier, lighter method instead.
First, dot your face with all your cream products. If you have blemishes, you can blot over them with concealer. Then, use a good setting spray like Urban Decay All Nighter to hold the makeup in place and make blending easier. Morello advises starting by blending the lightest hues first, which is most likely a highlighting concealer. Work your way down to the darkest shades (use more setting spray in between blends to mesh it all together). 
The heavier your makeup is, the more likely it will stain surfaces and appear patchy on your face over the course of the day. The great thing about the one-layer method is that it makes your makeup look more sheer and like it's a part of your skin rather than a canvas for all sorts of colors and designs. You are a piece of artwork, but that doesn't mean you can't let your true beauty shine with your makeup.