Mama June Shannon's Biggest Regret Amid Family Drama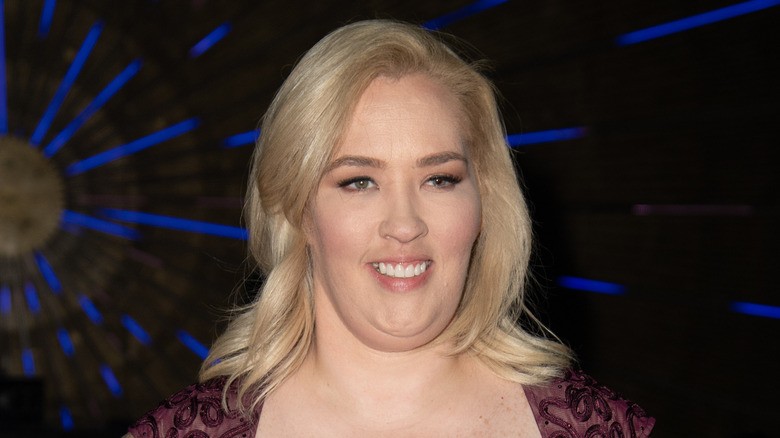 Earl Gibson Iii/Getty Images
If you are settling down in front of the television to watch a show, chances are it's a reality TV program. Reality television has managed to keep us glued to the screen for many years. While some of us would much rather prefer to watch fictional, seasonal shows, the rest of us find entertainment in following the lives of people like us and all the drama that comes with it. Very few reality stars' real lives embody the tumultuous nature of reality TV like Mama June Shannon.
Mama June rose to fame after participating in one of the most infamously criticized reality TV shows, "Toddlers & Tiaras," alongside her beloved daughter Alana "Honey Boo Boo" Thompson. However, reality hit pretty quickly as the Shannon family got pelted with scandal after scandal, almost always centered on Shannon's personal life. The crux of the controversy was her struggle with cocaine addiction. Speaking out, she shed more light on the drama that surrounded her family and shared her deepest regret during those dark times.
If you or anyone you know needs help with addiction issues, help is available. Visit the Substance Abuse and Mental Health Services Administration website or contact SAMHSA's National Helpline at 1-800-662-HELP (4357).
Mama June regrets million-dollar drug purchases during height of addiction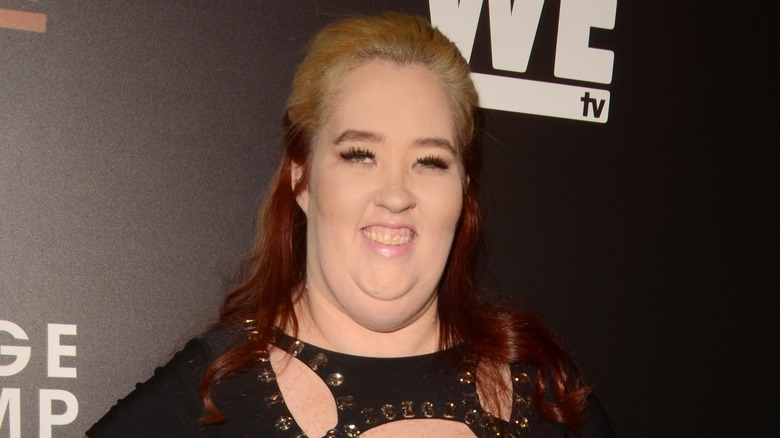 Kathy Hutchins/Shutterstock
Mama June Shannon's controversial battle with substance use took center stage in 2019 after she was arrested and charged with possession of crack cocaine. She went to rehab after a family intervention, and now, Shannon is speaking up about what caused her the most grief during those tumultuous years. In an interview with Access Hollywood, she said that her biggest regret was spending almost $1,000,000 on drugs, disclosing that $900,000 was used to purchase crack cocaine during the final year of her drug addiction. "One dealer was close to $80,000," Shannon stated. "I went into rehab with $1.75 to my name, and I came out with nothing."
Shannon has had more than her fair share of heartache and drama. She and her daughter Alana "Honey Boo Boo" Thompson quickly rose to fame as stars of the TLC child pageant series "Toddlers & Tiaras." The pair managed to steal the hearts of viewers everywhere. Thanks to Thompson's wit and snarky comments, they quickly became fan favorites and even earned their own spin-off show, "Here Comes Honey Boo Boo."
Unfortunately, the good times didn't last because Honey Boo Boo's show ended up being canceled after the news broke that Shannon had rekindled a relationship with her ex-boyfriend, Mark McDaniel. McDaniel was a convicted sex offender and had been accused of molestation by Shannon's eldest daughter, Anna Cardwell.
If you or anyone you know has been a victim of sexual assault, help is available. Visit the Rape, Abuse & Incest National Network website or contact RAINN's National Helpline at 1-800-656-HOPE (4673).
Mama June talks sobriety and relationship with kids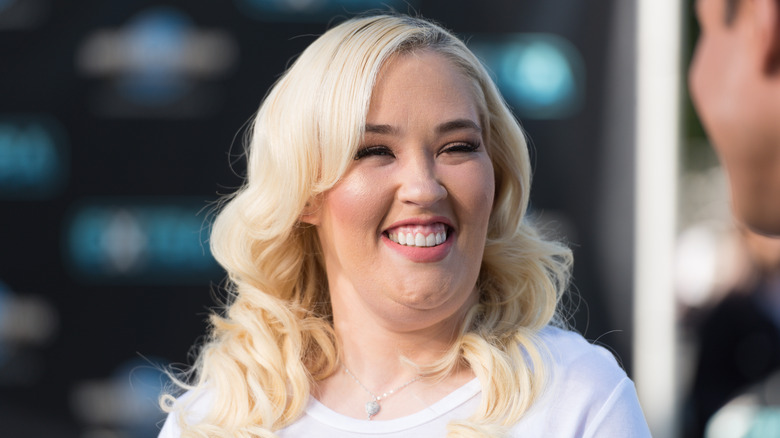 Noel Vasquez/Getty Images
Plenty of time has passed since Mama June Shannon's addiction days, and thankfully, she is in a better place in her life. Shannon gave an interview to US Weekly in March 2021, where she opened up about her sobriety, stating that she was 14 months sober. Her own show also debuted on We TV in 2021 called "Mama June: Road to Redemption," a rebranding of an original program called "Mama June: From Not to Hot," and details her road to recovery.
Shannon lost custody of her youngest daughter Alana "Honey Boo Boo" Thompson to Thompson's sister Lauryn "Pumpkin" Shannon in 2019. Although their mother-daughter relationship took hard hits, things seem to be looking up for the pair as they appeared together as the Beach Ball on Season 6 of "The Masked Singer" in 2021. However, the state of their current relationship is unknown to the public.
Although the ghosts of Shannon's past still linger in the form of seemingly broken relationships with her children, things seem to be on the mend — particularly with her first daughter, Anna Cardwell, who was diagnosed with stage 4 cancer in early 2023, per TMZ. The Shannon family has certainly been through many ups and downs, but hopefully, we will see them continue to grow stronger.