Hallmark Star Jesse Metcalfe Is Ready For A Desperate Housewives Reboot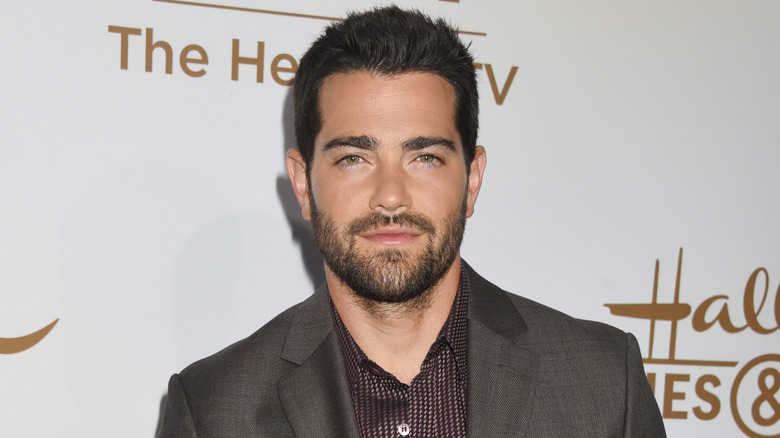 Ga Fullner/Shutterstock
Let's keep it real — we have all been victims of emotional distress caused by the cancellation of our favorite television shows. It sucks when a network decides that the series we love isn't worth being aired anymore, and despite our fierce online protests, oftentimes, nothing changes. So we can totally understand how former "Desperate Housewives" star Jesse Metcalfe is itching for a reboot of the ABC hit series. Apparently, the Hallmark heartthrob is not only ready to appear in a "Desperate Housewives" revival, but he is also dropping major hints while waiting for the green light.
Metcalfe is known for playing the role of John Rowland, a gardener who was having a steamy affair with his married mistress, Gabrielle Solis, played by none other than Eva Longoria. The show centered around the lives of some suburban women navigating life, drama, and the onset of disturbing events, and was a smashing hit. This would explain why Metcalfe is hellbent on seeing the show back on the silver screen. The "John Tucker Must Die" actor brainstormed a new idea in a bid to manifest a continuation of the seven-time Emmy award-winning show.
Jesse Metcalfe sees himself playing an older version of his old role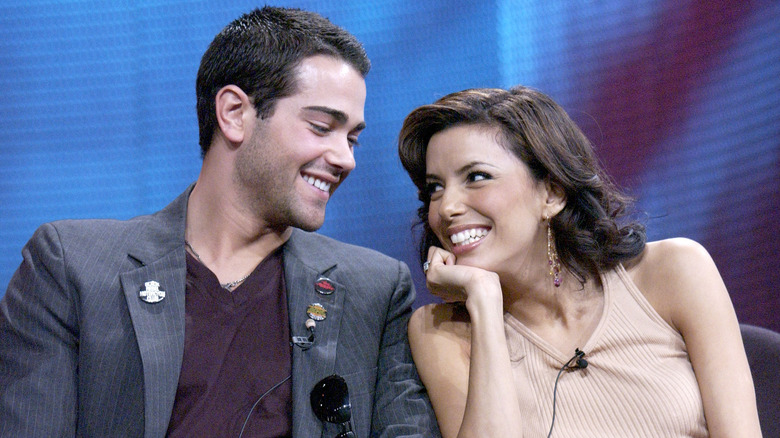 Ray Mickshaw/Getty Images
Jesse Metcalfe is petitioning for a "Desperate Housewives" reboot and he's making some pretty passionate arguments in favor of it. The "Christmas Under The Stars" actor believes that he has a winning idea guaranteed to get the show back on the road . . . literally. Obviously the actor is a bit older than when he first starred as John, the hot young gardener having an affair with his married boss, but he told Parade he would reprise his role in a different way. "I think they could definitely reboot Desperate Housewives," said Metcalfe. "I could be like one of the parents of like the younger cast or something."
The heartthrob domestic worker turned even hotter father figure sounds like a trope that we the people can rally our support around. Metcalfe might've hit the jackpot with this idea and we stand solidly behind him in black dresses and matching pumps.
Why the show got canceled in the first place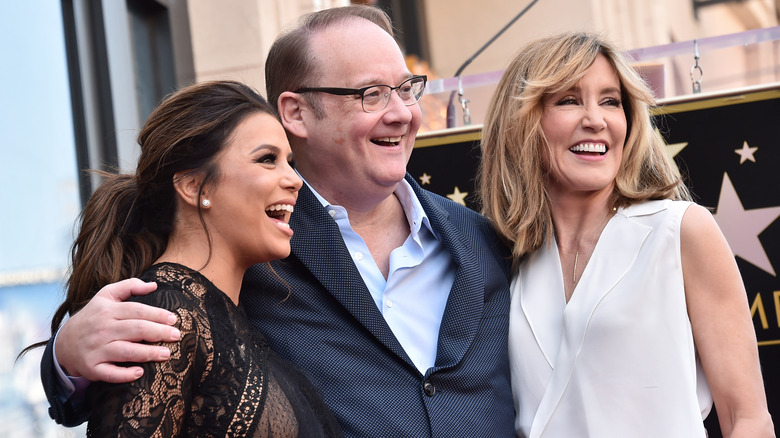 Alberto E. Rodriguez/Getty Images
Despite having an excellent run that boasted millions of viewers per episode, "Desperate Housewives" was canceled due to a very unusual reason — it was ultimately the decision of creator, Marc Cherry. He explained to TV Line that he wanted the show to go out with a bang and not have to be canceled eventually because of low ratings. "I wanted to go out when the network still saw us as a viable show and a force to contend with," Cherry shared at the time. "We felt from a creative standpoint that this was the right time. I feel so good about it."
Cherry respected the show so much that he couldn't see it fizzle out and become a has-been. While we would've loved to have a ninth season and more, we have no choice but to respect the legacy and vision.