Angela Bassett's Tribute To Tina Turner Revisits The Icon's Final Message To Her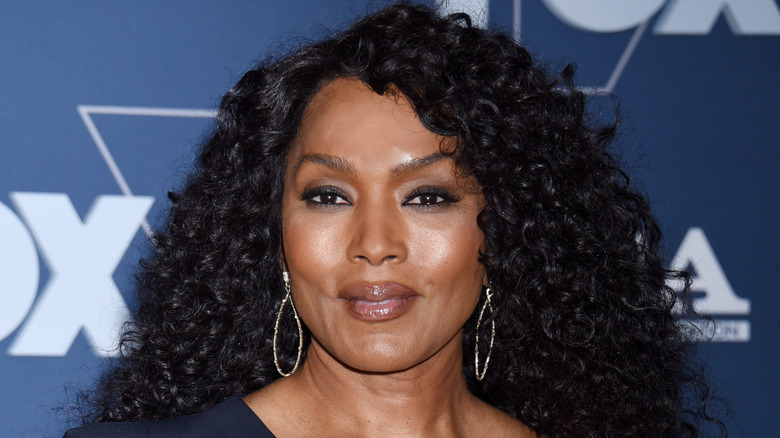 Ga Fullner/Shutterstock
We may receive a commission on purchases made from links.
A host of fellow musicians and friends took to their social media to pay tribute to legendary singer and Rock & Roll Hall of Fame star Tina Turner, who died aged 83 on May 24, 2023, at her home in Küsnacht near Zurich, Switzerland. The messages were both powerful and emotional. 
The Queen of Rock 'n' Roll of "Proud Mary" and "What's Love Got To Do With It" fame had a long-standing and arduous battle with ill health, including a stroke in 2013, being diagnosed with intestinal cancer in 2016, and getting a kidney transplant in 2017. Among the stars who knew and loved her and shared their final thoughts was Angela Bassett, 64, who played Turner in the 1993 movie, "What's Love Got to Do with It." The film was adapted for screenplay by Kate Lanier, based on the star's autobiography, "I, Tina: My Life Story." 
The heartbreaking death of Tina Turner has clearly left Bassett — who was nominated for best actress at the Oscars for her role — sad and nostalgic. "How do we say farewell to a woman who owned her pain and trauma and used it as a means to help change the world?" the actress posted on her Instagram.
Tina Turner's last words for Bassett were ones of empowerment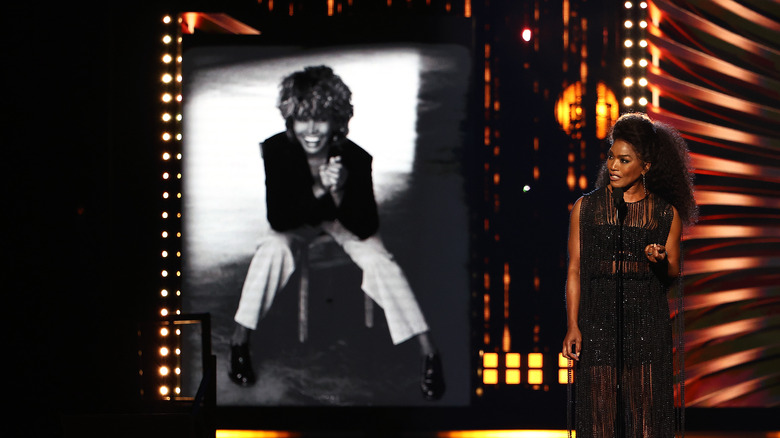 Kevin Kane/Getty Images
The New York City-born actress — whose powerful portrayal of Tina Turner earned her praise from critics — had nothing but praise for Turner's bravery through adversity.
Angela Bassett's Instagram post read, "Through her courage in telling her story, her commitment to stay the course in her life, no matter the sacrifice, and her determination to carve out a space in rock and roll for herself and for others who look like her, Tina Turner showed others who lived in fear what a beautiful future filled with love, compassion, and freedom should look like." The "Black Panther: Wakanda Forever" star also recalled the icon's final words to her, which came in the form of a TIME dedication. "Her final words to me — for me — were, 'You never mimicked me. Instead, you reached deep into your soul, found your inner Tina, and showed her to the world.'"
Bassett concluded, "I shall hold these words close to my heart for the rest of my days. I am honored to have known Tina Turner. I am humbled to have helped show her to the world. So on today, while we mourn the loss of this iconic voice and presence, she gave us more than we could have ever asked. She gave us her whole self. And Tina Turner is a gift that will always be 'simply the best.' Angels sing thee to thy rest ... Queen."