What Led To The End Of Gwyneth Paltrow's Engagement To Brad Pitt?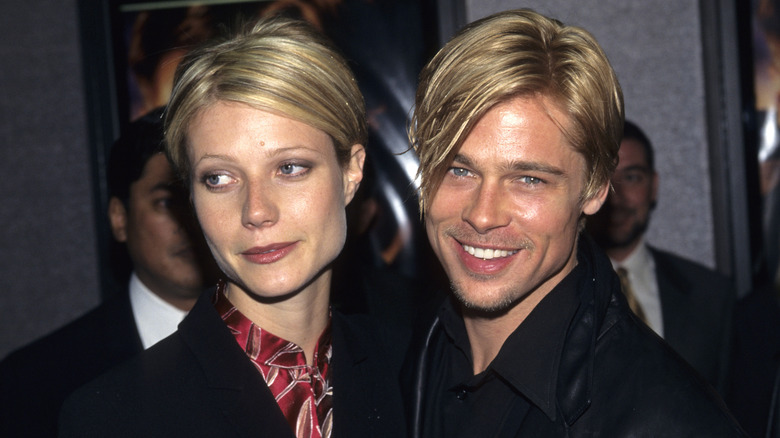 Kevin.mazur/Getty Images
Love 'em or hate 'em, we just can't help but be mesmerized by the marriages of history's richest couples, especially when they're our favorite Hollywood stars. Seeing a celebrity you've been obsessed with getting married to another star you're crazy over is just all kinds of satisfying. That's why everyone went wild over Kim K and Kanye West getting married and when couples' goals Beyonce and Jay-Z tied the knot.
One Hollywood "it" couple that made waves around the world with their wedding was Brad Pitt and Angelina Jolie. Before Brad and Angelina's messy 2016 divorce, the two were seen as the most iconic couple of their time, although Jennifer Aniston fans would most likely disagree.
But before there were Brangelina and Brennifer fans fighting for their favorite couple, there was team Brad Pitt and Gwyneth Paltrow. Yep, this couple got together even before Gwyneth Paltrow and Ben Affleck became a thing. Pitt and Paltrow were actually engaged to be married, but the engagement fell apart. Who's to blame for ending the wedding bells? It may come as a surprise, but Paltrow placed the blame on herself.
She had some growing up to do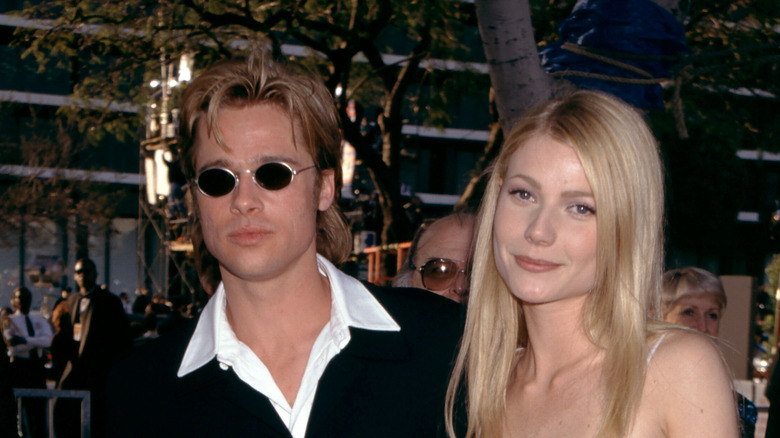 Ron Davis/Getty Images
As it often goes for Hollywood stars, the former romance between Gwyneth Paltrow and Brad Pitt began at the workplace. It was 1995, and the two costars were filming "Se7en." While the grungy set of a psychological thriller might not sound like the most ideal place to start a relationship, sparks flew. Two years later, Pitt and Paltrow were engaged to be married.
If you've been keeping up with the love lives of Pitt and Paltrow, you'll know that this dream wedding never took place. The two would go on to date and marry other people, leaving many speculating as to what happened. Years later, Paltrow finally cleared the air.
During a May 2023 interview with the podcast "Call Me Daddy," Paltrow explained that she ended the engagement because she still felt like a "kid" and had "a lot of development to do." She went on to say, "I had such a pleasing issue. I didn't even really understand how to listen to my instincts and act from that place and what's right for me."
Paltrow might have some regrets about her decision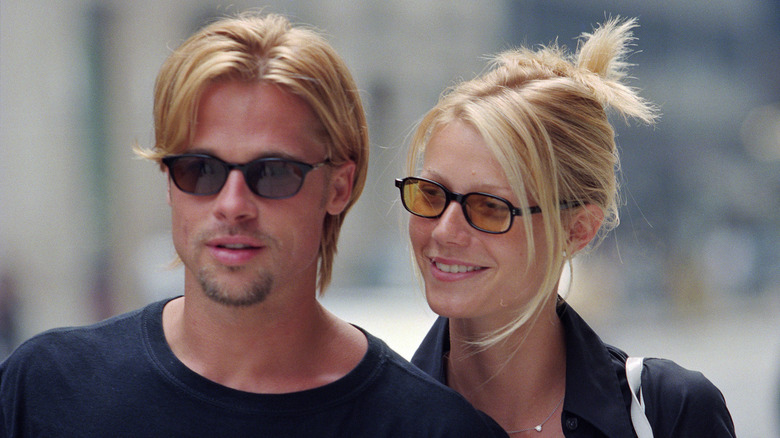 Lawrence Schwartzwald/Getty Images
This isn't the only time Gwyneth Paltrow has opened up about her decision to end her engagement to Brad Pitt. In 2003, the "Iron Man" actress appeared in an ABC News interview with Diane Sawyer, where she seemed to express regret for how the relationship ended. She called herself "lucky" to have had Pitt in her life and said she was "the architect of her own misery."
On Pitt's side, he was madly in love with Paltrow and looking forward to being married. While he was still engaged to Paltrow, Pitt told Rolling Stone, "Oh, it's going to be great. Marriage is an amazing thing. And what a compliment: 'You're the one I want to spend the rest of my life with,' you know? Because I'm only going to do it once."
It's enough to make you want to cry. Thankfully, both actors went on to become the closest of friends.