Tom Sandoval Said Relationship With Ariana Madix Was His 'Best' Before Affair Bombshell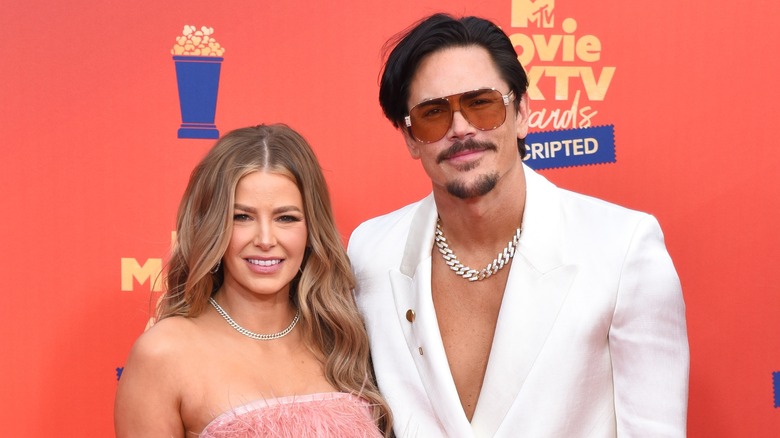 Michael Mattes/Shutterstock
Tom Sandoval and Ariana Madix's relationship might be the most entertaining content on "Vanderpump Rules." The couple began their relationship after Madix joined the West Hollywood cast in 2013 during the show's second season. Since then, Sandoval and Madix's partnership has been broadcast on Bravo.
The two faced many ups and downs, which is normal for any couple and a definite occurrence for public relationships. However, the dealbreaker was Sandoval's affair with Madix's friend and reality show co-star Raquel Leviss. Sandoval continuously denied cheating with Leviss, but the truth came to light before the Season 10 reunion. Madix ended things with Sandoval amidst the betrayal. However, Sandoval still claims to care for his now-ex.
In an interview on the Howie Mandel Does Stuff podcast, Sandoval revealed, "I still love Ariana, and I care about her very much." That sentiment isn't surprising given that Sandoval also shared on "Vanderpump Rules" that Madix was his best relationship.
Tom Sandoval may regret stepping out on Ariana Madix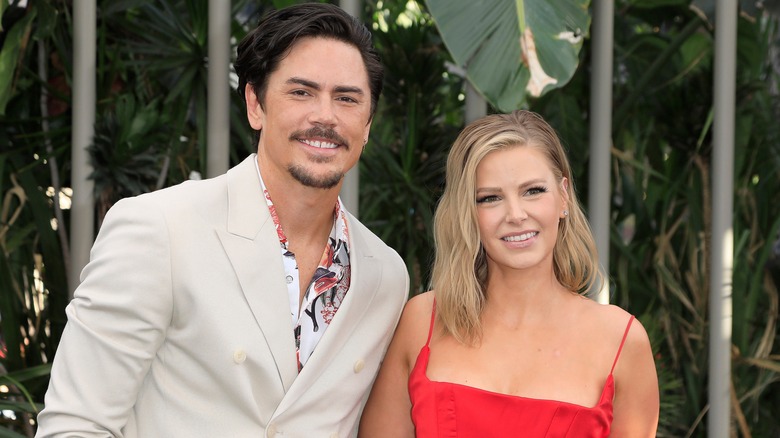 Joe Seer/Shutterstock
Tom Sandoval and Ariana Madix were together for nine years. The two bought a house together, shared a dog, and co-wrote the book, "Fancy Af Cocktails: Drink Recipes from a Couple of Professional Drinkers." And in all of Sandoval's relationship history, he shared that his time with Madix was some of the best.
Sandoval said in the "There's Something About Her" episode, "The issues that Ariana and I are having are not just her fault, they're mine also. I'm hoping that Ariana and I can get back to where we were. It's the best relationship that I've ever been in." Perhaps the affair with Raquel Leviss was included in his list of relationships. However, Sandoval confessed these feelings before the public (and Madix) learned about his affair.
Despite his cheating, the reality star swears by his love for Madix. "My love for Ariana was stronger than any camera could ever have captured," he wrote in an apology on Instagram. "I wish things happened in a different order and our relationship was not severely tarnished, and that it ended with the same respect for her that it began with. I owed Ariana better." He had many endearing words, but Madix hasn't seemed to be fazed by them.
Ariana Madix's response to the scandal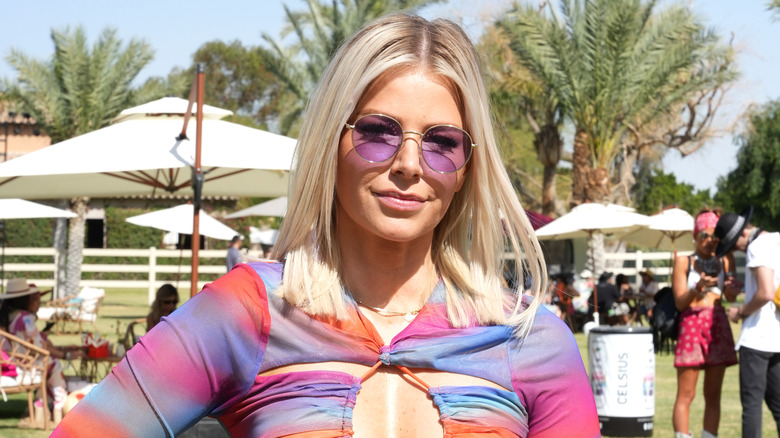 Gonzalo Marroquin/Getty Images
A couple of weeks after the affair grabbed everyone's attention, Ariana Madix finally decided to speak out. In an Instagram post, she wrote, "To say I have been devastated and broken is an understatement. However, I know that I am not in this alone. So many of my closest friends are also grieving this loss right now and reeling from this betrayal on so many levels." Ending a relationship of almost 10 years is no easy feat, but Madix is standing strong. She closed off her message saying, "What doesn't kill me better run."
Madix isn't losing sleep over the Sandoval drama, either. Shortly after their split, she was spotted in the arms of fitness coach Daniel Wei. Her new boo is quite different from her actor ex. Wei and Madix were also captured at a Yankees game, a restaurant, and locking lips at Coachella.
TMZ caught up with Sandoval at LAX and asked him how he felt about Madix moving on. He said he was happy to see it.