Why Shark Tank's Barbara Corcoran Doesn't Believe In Saving Money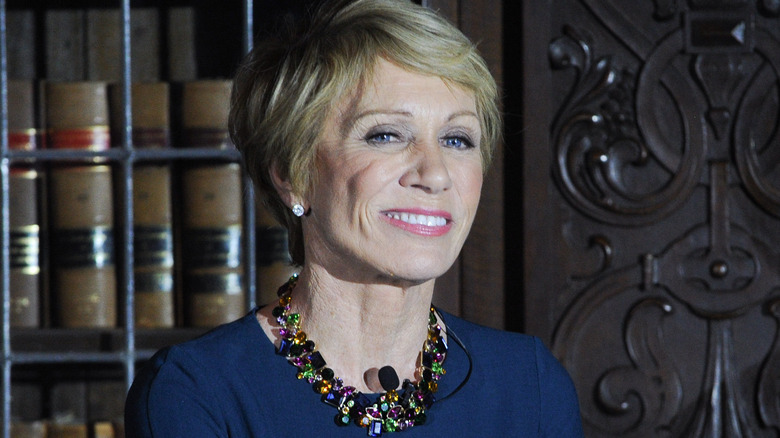 Gp Images/Getty Images
We may receive a commission on purchases made from links.
Barbara Corcoran is known for being an exquisite motivational speaker and business entrepreneur. Of course, fans of the show also know her from "Shark Tank", but Corcoran's role as an investor and executive producer of the series is only part of her success. Corcoran wasn't an academic type in high school. In fact, she got by with straight D's in school. Once she graduated, she had about 20 different jobs before she opened The Corcoran Group, a real-estate endeavor that she started by borrowing a mere $1,000 from her boyfriend at the time. 
28 years later, The Corcoran Group was a top competitor in the cutthroat world of real estate. But although this story might sound fantastical, impossible, and rapid, in truth, her success didn't come overnight. It took long hours, gradual learning, failures, risky decisions, and most importantly, living by her golden rule to spend rather than save money.
Barbara Corcoran's curious money philosophy
Mike Coppola/Getty Images
Corcoran's philosophy about money goes totally against every financial rule book, but it's one that everyone hopes is true. In an interview with CNBC, Corcoran stated, "I'm not a believer in saving money. I've never saved a dime in my whole life." The philosophy, Corcoran explained, was adopted by her mother. "I had a mom who raised 10 kids on a shoestring budget, and she always said money is meant to be spent. And she didn't have much to spend." 
Although Corcoran had better success making money with this philosophy than her mother did, her mom's thought process of spending money where it should be spent is something Corcoran has held with her throughout her business endeavors. She strives to always spend money on the things with the greatest potential. In fact, when she sold The Corcoran Group in 2001 for $66 million, her first thought was how she was going to spend her earnings.
Barbara Corcoran shares her financial advice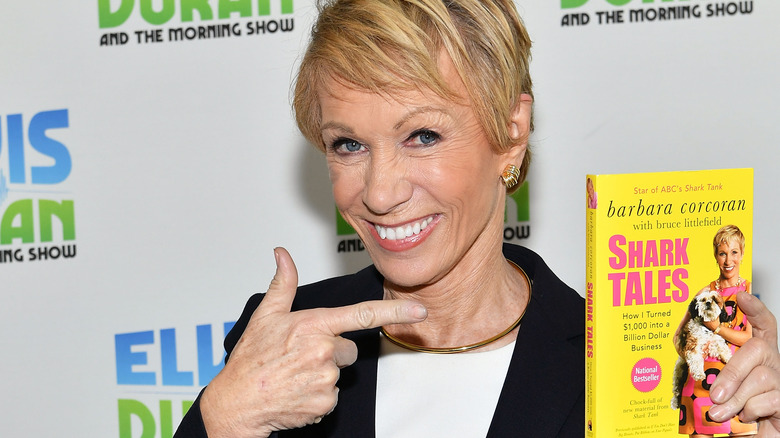 Slaven Vlasic/Getty Images
On February 9th, 2011 Barbara Corcoran's book, "Shark Tales: How I Turned $1,000 into a Billion Dollar Business" was released. This book not only tells her success story in the business world but also gives solid advice on how to become an accomplished entrepreneur, no matter what your industry is. Along with her advice to spend rather than save, she also urges her readers to make deals quickly rather than waiting for an opportune moment. Her healthy approach to finances may make you realize you have an unhealthy relationship with money and how adopting a "wealth mindset" can heal it. 
Corcoran's intention in writing the book was to encourage her audience to reach for their dreams. Told in a very frank down-to-earth manner, "Shark Tales: How I Turned $1,000 into a Billion Dollar Business" declares that not everything has to be done by the book. Some of the biggest successes come from taking a different path. For Corcoran, an abnormal route certainly paid off.