Dianna Agron Set The Record Straight On Her Absence From Glee's Cory Monteith Tribute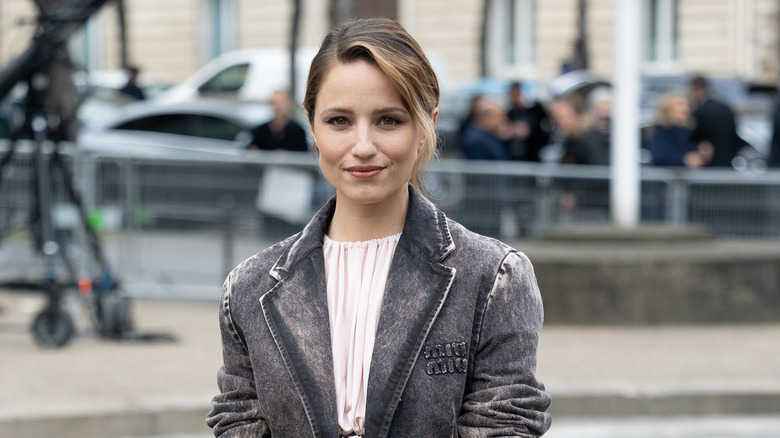 Marc Piasecki/Getty Images
A decade after it aired in October 2013, Dianna Agron is still answering questions about her absence from the "Glee" Cory Monteith tribute episode. The heartbreaking installment, titled "The Quarterback," honored Monteith after the actor tragically died by an accidental overdose on July 13, 2013. It takes place three weeks after Monteith's character, Finn Hudson, has died, and the story centers on the other characters as they cope with the loss in their own ways.
Since Agron's character, Quinn Fabray, was one of Hudson's early love interests on the show, fans expected to see her appear in the tribute. When she was noticeably missing from the episode, rumors quickly swirled that there was a conflict between her, series creator Ryan Murphy, and fellow cast members. At the time, The Daily Mail reported that she was specifically "excluded" from the episode because she was "intensely disliked." The actress denied the negative rumors back then and she still denies them today. 
Dianna says that rumor is totally false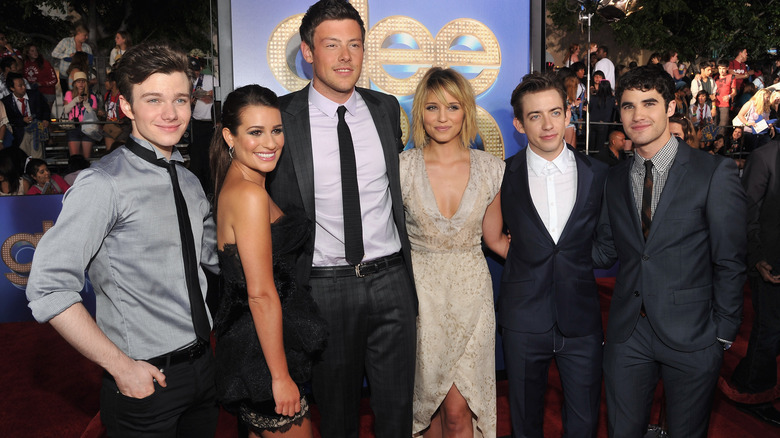 Lester Cohen/Getty Images
In a May 2023 interview with Rolling Stone, Dianna Agron addressed rumors that she was barred from the "Glee" Cory Monteith tribute episode. "Not true," the actress said plainly. She added, "I think there are so many false pieces of information out there. That's the weirdest thing that you have to learn in this industry — you don't comment on things that are untrue, because that gives them more space."
However, "Glee" fans can look forward to a potential tell-all memoir from Agron in the (distant) future. "Maybe at the end of my career I'll write a book and go into detail on everything that was very true and very untrue," she told the magazine. The "Glee" star envisions writing her book in Italy when she's 89 years old. She has it all planned out: She'll sleep in, enjoy lunch breaks with delicious pasta, and write and edit for five hours each day. It would be great to read about what Diana Agron has been up to since leaving "Glee," that's for sure. 
Why she wasn't in the tribute episode
Dianna Agron hasn't directly answered why she wasn't in the Cory Monteith tribute episode, but by the time the episode aired in 2013, she wasn't a series regular anymore. After her character, Quinn Fabray, graduated in season three the previous year, the actress only appeared on the show occasionally.  
Agron also addressed the negative rumors about the tribute episode back in 2013. "I think it's just such a shame, especially involving someone that we love so much, that the good old internet has taken everything that they want to say about it and spread it like wildfire," she told The Irish Independent. She expressed her love for the show and noted that the rumors were "more heartbreaking" than they would be if she was still with the cast. 
When "Glee" creator and producer Ryan Murphy was asked about Agron's absence from the episode in 2013, he gave a fairly vague response. "I think she was working," he said at the time. "I don't know." Whatever the reason, the actress has fervently denied bad blood multiple times now. Fans will just have to wait for her future book for all the juiciest "Glee" stories.