Everything We Know About Below Deck's Captain Sandy And Captain Lee's Feud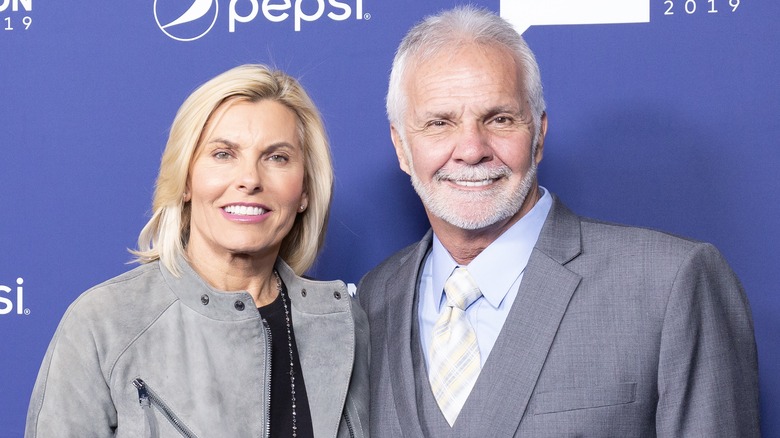 Arturo Holmes/Getty Images
"Below Deck" has been a Bravo favorite since it began airing in 2013. Since its inception, the hit reality show has also been the basis for a variety of spinoffs, taking fans not only to different destinations around the world but to different boats, with different crews and different captains accordingly. The focal point of the series is showing how the various employees live together while working a high-stress charter. In such tight quarters, and with such high-stakes guests, the drama was sure to come.
And while fans continue to tune in each season, and for each new spinoff, to watch the crew, something many didn't expect is the drama between captains. Captain Lee Rosbach was the very first captain to appear on our screens and Captain Sandy Yawn followed shortly after, heading "Below Deck Mediterranean" from Season 2 on. But, when Rosbach left his show, Yawn shockingly became his replacement and a feud between the two gradually began — surprising long-time viewers everywhere.
Captain Sandy took over in Captain Lee's absence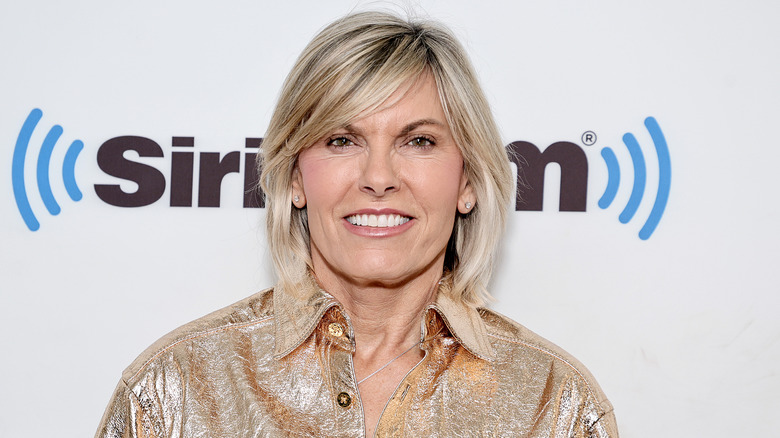 Jamie Mccarthy/Getty Images
It seems as though the issues between Captain Sandy Yawn and Captain Lee Rosbach started with someone getting fired — but it wasn't either captain who was let go. Captain Lee left "Below Deck" during Season 10 due to ongoing health issues and Yawn swiftly came in to replace him. At the time, Rosbach was grateful for his friend being available to take the helm in his absence, even telling her, "Thanks for coming. I appreciate you coming on such short notice. I'll do my best to get back as quickly as I can to relieve you," during an episode of the show (via Us Weekly). 
Yawn mirrored that sentiment, confirming during a confessional, "My hope is that Captain Lee feels supported. I'm here to take care of his boat and his crew until he gets back." Unfortunately, during that time, Rosbach's replacement made a decision that would end the pair's friendship when she chose to fire crewmember Camille Lamb, who worked as a stew on Rosbach's boat, without consulting him beforehand. While Yawn spoke to Rosbach afterward, he was upset that she didn't let him know ahead of time. And, when their feud entered the social media space, things really got heated.
The two captains didn't hold back on social media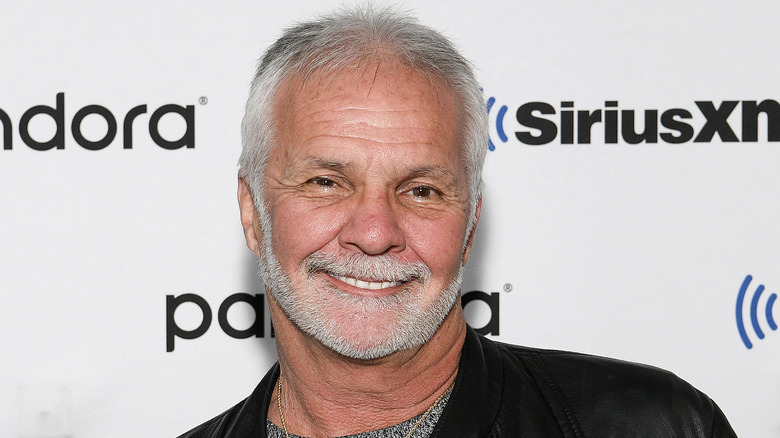 Dia Dipasupil/Getty Images
As soon as Captain Lee Rosbach got word that Captain Sandy Yawn had fired one of his crew members, he took to Twitter to explain his frustration: "I found out after the fact that she fired one of my crew, not before. Ok?" Rosbach went on to explain that, although he agreed with Yawn's decision to fire Camille Lamb, he felt it wasn't handled appropriately. 
"Had I been replacing Capt Sandy on her boat temporarily and felt the necessity to fire one of her crew, I would have called her first to let her know what I was doing and why," the "Below Deck" star continued. Yawn understandably wasn't okay with the way Rosbach handled his side of the feud, posting a pointed message about "destroying other people." 
Likewise, during an appearance on SiriusXM's "Reality Checked," Yawn reasoned that it didn't make sense to bother Rosbach while he was in the hospital. The reality star also argued that Rosbach was "definitely not acting" his age, clarifying, "I didn't step on there to take over a show." Only time will tell if this feud can be resolved before the next charter.