One VIP Guest At King Charles' Coronation Wasn't Happy With His Assigned Seat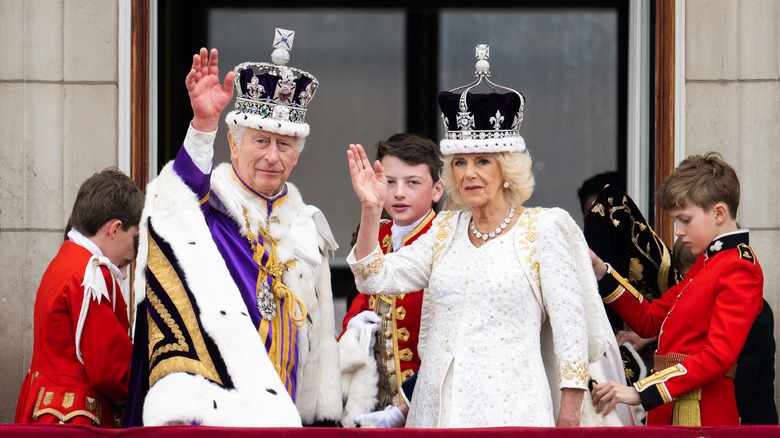 Samir Hussein/Getty Images
Seating concerns abounded well in advance of King Charles' May 6 coronation. Unlike Queen Elizabeth's 1953 ceremony, a decision was made early on not to build additional, temporary seating. While this move benefited Westminster Abbey's historic interior, it also meant that the guest list was limited to 2,300 people, rather than 8,000. 
For some people, this pared-down number meant they didn't get to attend the historic event in person. Many people with roles in coronations of the distant past were no longer eligible, as those duties had long been discontinued in the ceremony. Even people closer to the royal family didn't always make the cut. Sarah Ferguson was snubbed from the invite list, because, even though she lives with Prince Andrew, they haven't been married since 1996. Similarly, Charles Spencer, Princess Diana's brother, was also left without an invite.
Even those who got the coveted invitation weren't necessarily pleased with the results. Since he isn't a working royal, Prince Harry, Duke of Sussex, was relegated to the third row with his cousins, Princesses Beatrice and Eugenie. Harry also had to contend with Princess Anne's voluminous feathered hat blocking his view. Unlike Harry, Mike Tindall, husband of Anne's daughter, Zara, wasn't obstructed by his mother-in-law's unusual coronation attire. However, the ex-rugby player still had difficulty seeing the action, as he explained in a recent episode of his podcast.
Mike Tindall had to watch a TV to see the king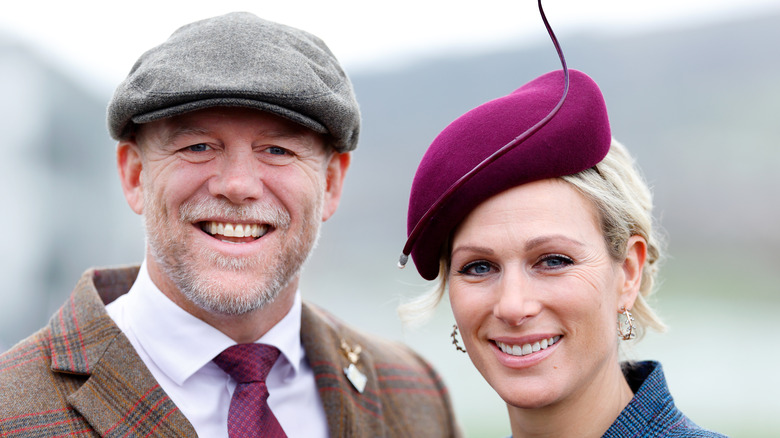 Max Mumby/Indigo/Getty Images
During an episode of "The Good, the Bad & the Rugby," Mike Tindall described the irony of his fourth-row seat at King Charles' coronation. "It was unbelievable to be sat where we were," he commented on the podcast, per Page Six. "You're in the hottest spot, but it was all happening just around the corner of wall that you can't see!"
Even if Tindall had been sitting in the front row like William and Catherine, Prince and Princess of Wales, he would have faced a similar predicament, due to Westminster Abbey's design. "On a great occasion, the bulk of the congregation cannot see what is happening, and before the age of the microphone, they could not hear much either," wrote author Richard Jenkyns, per Vanity Fair. Besides tricky sight lines and acoustics, for a large portion of the ceremony, including the crowning, Charles was seated in Edward I's coronation chair, with the royal family's seats behind him and to one side. At six feet, nine inches tall, the chair blocks the audience's view. 
Fortunately, Tindall and other guests could take advantage of the TV screens placed inside Westminster Abbey. "Quite frustrating that you couldn't see around the corner, but you had the TV there, and obviously everything that went on sort of [in the] back and front," Tindall added. Once Charles was crowned, he was escorted back to his throne chair, offering Tindall and the other guests a clear view.