The Brave Reason Chloe Lukasiak Left Dance Moms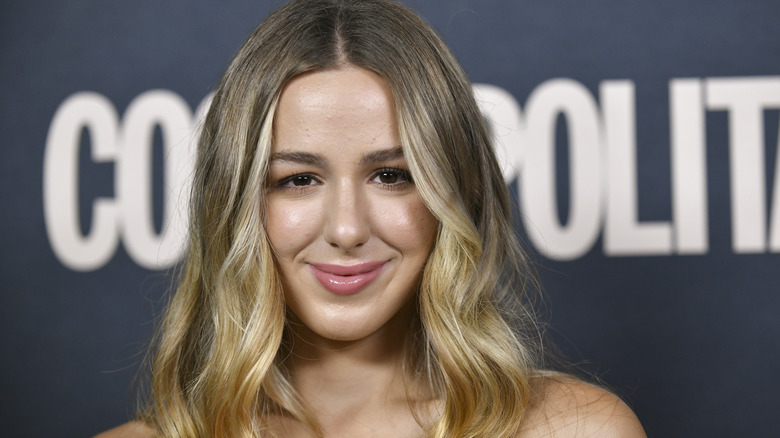 Rodin Eckenroth/Getty Images
Chloe Lukasiak rose to fame at the young age of 9 years old when she was cast as one of the dancers to be featured in the Lifetime series "Dance Moms." The reality show provided an inside look into the intense world of competitive dance and followed the lives of aspirational young girls who were members of a junior elite competition team in Pittsburg, Pennsylvania.
Lukasiak was one of the girls on the show who was a part of the Abby Lee Dance Company, which was run by Abby Lee Miller herself. Miller took pride in her choreography skills and would constantly remind the dancers, and their mothers, that she was in the business of creating stars. Not only was she a tough dance teacher but her practices were often questionable. Miller would frequently tell the girls to save their tears for their pillow and state that second place was the first to lose.
Beyond her toxic studio environment, which was the backdrop for much of the show, Miller would pit the girls and their mothers against each other by ranking all the dancers on a pyramid based on their previous week's performances. As unconventional and unhealthy as these practices seem, they were not what deterred Lukasiak from fighting for a spot at the top of the pyramid.
Chloe was desperate for Abby's approval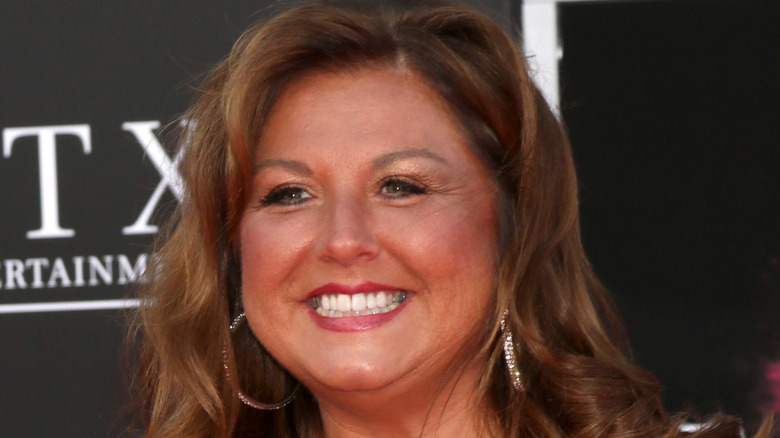 Kathy Hutchins/Shutterstock
As a young girl, Lukasiak frequently sought approval and validation from her dance teacher. In Season 1, Episode 11 of "Dance Moms," she can be seen asking Miller if she could ever make it on Broadway. In this rare but sweet moment, Miller actually said "absolutely" and encouraged her. Unfortunately, that supportive sentiment was short-lived because Lukasiak's spot as the number two girl was constantly being reinforced.
Many of the dance moms believed that Miller played favorites and prioritized her star dancer, Maddie Ziegler. Interestingly, fans of the show really supported Lukasiak and always celebrated her successes. This may be because people love an underdog, or it could have been a direct result of Lukasiak's skill and kind demeanor amidst Miller's unhealthy behavior toward her.
There were frequent arguments that took place on "Dance Moms," many of which stemmed from critiques or insults Miller would make about the girls. While most of these explosive fights occurred when the young dancers were not present, the ultimate altercation that led to Lukasiak's exit from the show actually stemmed from something she overheard her dance teacher say to her mom during one of the most problematic moments in "Dance Moms" history.
The real reason Chloe left the show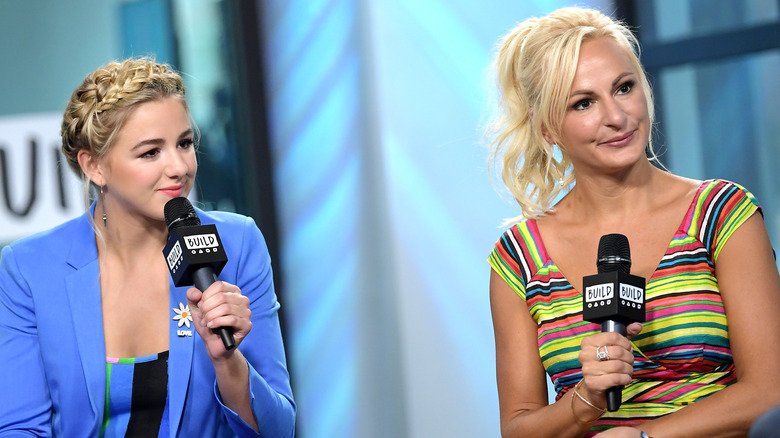 Ben Gabbe/Getty Images
The final straw of Lukasiak's "Dance Moms" journey took place in the finale episode of Season 4, when Miller was arguing with Lukasiak's mom, Christi. According to IBT, fans saw the edited version of that episode which led people to believe that Lukasiak wanted to leave the show after overhearing Miller tell her mom that she was "washed up."
However, there was a lot that the "Dance Moms" cameras didn't show you. Christi later explained on Twitter that Miller was actually making fun of a medical condition in Lukasiak's face, saying she had a lazy eye and should get it fixed. While Christi believes the show was edited to "protect" Miller's image, this appears to be the insult that led the 13-year-old dancer to walk away.
In a video on Lukasiak's YouTube Channel, the dancer goes into more detail about her condition, known as silent sinus syndrome. Plus, she explains how horrible it was to overhear her dance teacher mocking her. Despite walking away from Miller, Lukasiak still speaks about her former dance teacher with grace and dignity, which is a true testament to her character. It's not surprising that fans have remained loyal to Lukasiak throughout the years.