Why Harry Styles Once Stopped A Show To Offer A Little Friendly Advice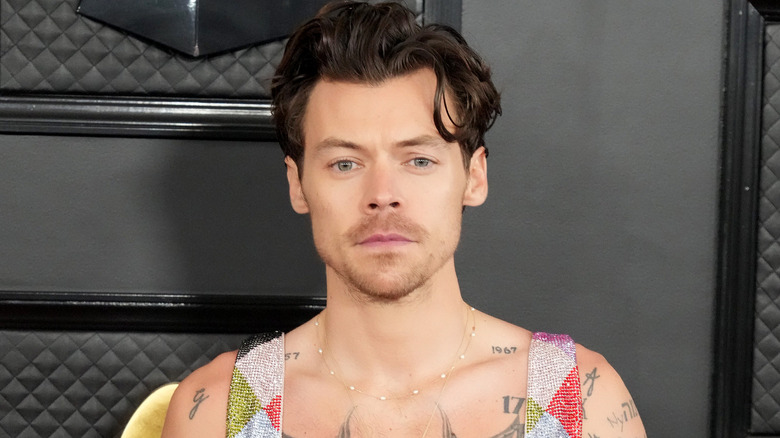 Jeff Kravitz/Getty Images
Life is full of amazingly big and little surprises. Getting the opportunity to go to your favorite artist's concert is one thing, and securing a seat close to the stage is another. However, one of the greatest things that could happen to you is for them to notice you enough to give you a shoutout. All of this and more is what happened during the German leg of Harry Styles' Love On Tour.
Styles is known for being down-to-earth toward his fans. That could explain his back-to-back sold-out shows on his Love On Tour. During his set, he noticed a fan passionately brandishing a sign whose content actually made him pause the show to speak to her. While we are busy wishing it could have been us, we are so enthralled that the swooner took the time to give her an invaluable piece of advice that we know will stick with her forever.
Harry gave relationship advice to a desperate fan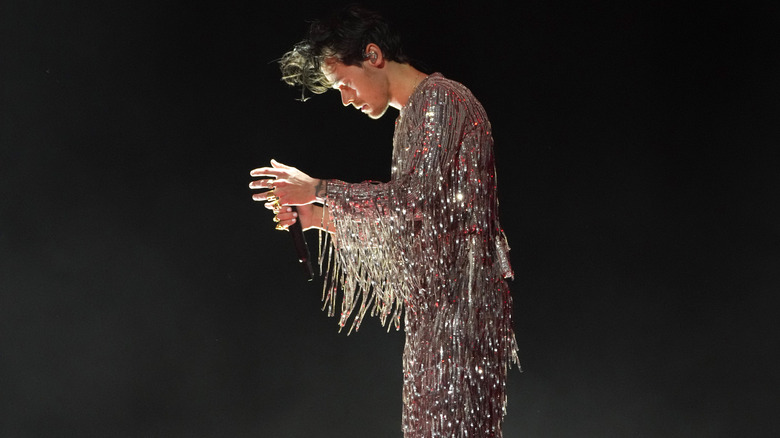 Kevin Mazur/Getty Images
What would you do if your favorite celebrity halted their concert just to speak to you? One woman got to experience a moment of a lifetime after Harry Styles stopped singing to speak to her after sighting her placard in the audience. The lucky fan, Cecilia Cavalcanti, posted the entire exchange on TikTok. As seen in the video, Styles was doing his thing on stage, when he spotted Cavalcanti in the crowd with a sign that read, "He cheated. Should I forgive him?"
Harry pressed pause on his show to ask Cavalcanti if she was okay with putting her business out there, and the audience began rhythmically shouting for her to dump her cheating man. Talk about a tough crowd. When Harry asked Cavalcanti how long they'd been together, she answered almost five years. Cavalcanti told Harry that her partner wasn't at the concert. "He's a good boyfriend," she admitted. "He says he's sorry." Apparently, this didn't sit well with Harry because he posed a question directly to Mr. Cheating Boyfriend, saying: "Why? Was it worth it to throw it all away?" These are supposedly some reasons men cheat, to answer the singer's question.
Eventually, Harry left her with a nugget of wisdom. "You deserve someone who gives you respect, honesty, and openness. The people have spoken." This advice resonates with those of us who have been in Cavalcanti's shoes and we could all take a cue from Harry's vast well of wisdom.
The fan broke up with her boyfriend after advice from Harry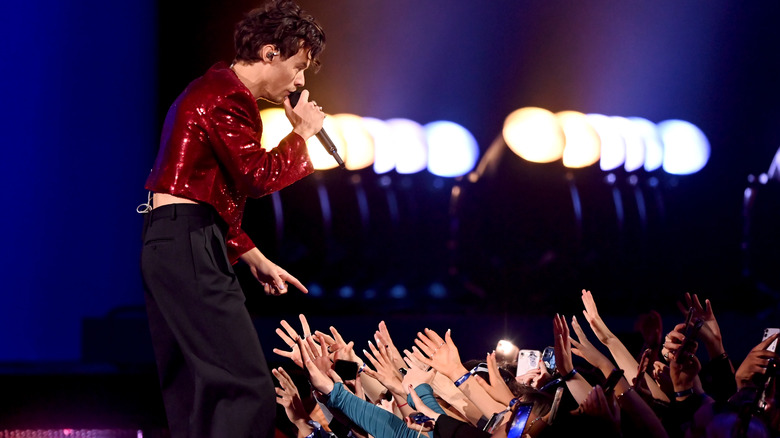 Dave J Hogan/Getty Images
Because people love drama, the internet did what it usually does and made the video of Harry Styles' and Cecilia Cavalcanti's interaction go viral. Ever since the concert, people have been clamoring in her comment section for updates on Cavalcanti's situation, loudly hoping she took Harry's advice and bid her boyfriend a long overdue adieu.
To everyone's relief, Cavalcanti announced via Deadline that she had indeed demoted her cheating boyfriend to ex status. Thanks to a friend who she had camped with before the concert and who coaxed her to put up the sign asking Harry for advice, she was able to see for herself that breaking up with her ex was the way to go. "[Harry] never really said to dump him but I could see that he meant it," Cavalcanti said. "He said that I should do whatever makes me happy, but he knows I deserve better.
Cavalcanti was grateful to have received a once-in-a-lifetime gift of being able to meet and take life-changing advice from her idol. She said: "Harry is always very caring and loving to his fans but it felt really special to me, to see that he listened to carefully and that he showed me that my feelings matter. I really felt seen and heard by him."