Blake Shelton's Life Plans After The Voice Are Much More Laid Back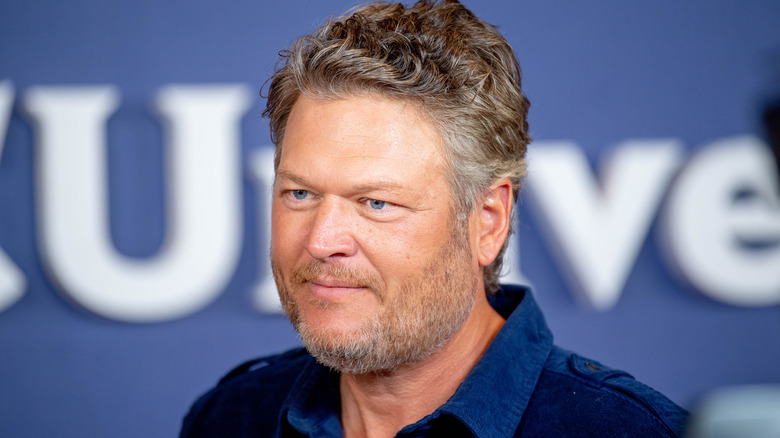 Roy Rochlin/Getty Images
Blake Shelton is one of the most successful and well-known country artists with chart-topping hits like "God Gave Me You," "Sure Be Cool If You Did," and "Happy Anywhere." Born in Ada, Oklahoma, he got his big break in 2001 after releasing "Austin," which became a number-one hit on the Billboard charts.
In 2011, Shelton added TV personality to his roster after he became a mentor on the popular singing competition show, "The Voice." After 23 seasons and 12 years on the show, the country star announced his departure with a heartfelt farewell message on Instagram that read, "This show has changed my life in every way for the better and it will always feel like home to me." Shelton has opened up about what he'll be up to after "The Voice," and it seems his life will be much more laid back. The star has plans to relax and enjoy the simpler things in life.
The country star takes his role as a family man seriously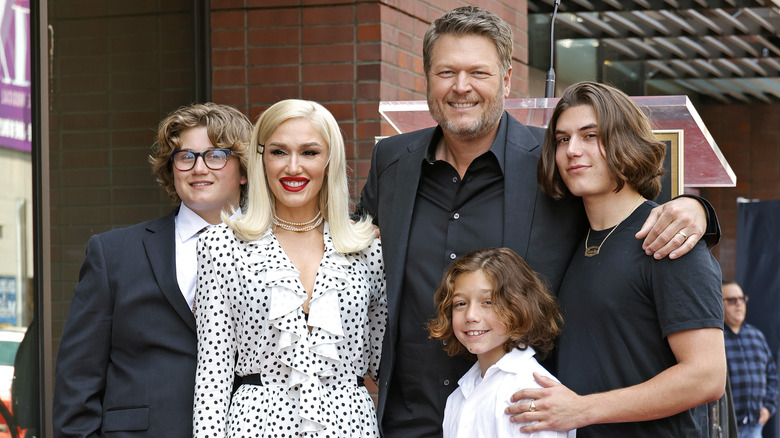 Frazer Harrison/Getty Images
Blake Shelton has had a change of heart and opened up about how his priorities have shifted. During the Season 23 finale, while reflecting on his busy work schedule, Shelton told Entertainment Tonight, "I want to finally have the opportunity to say yes to more stuff in my personal life . . . and not say, 'Let me check,' or just flat-out no." The country star is married to fellow musician Gwen Stefani and became a step-father to Stefani's three kids, Apollo, Zuma, and Kingston.
On an episode of KFROG 95.1, Shelton revealed that he doesn't take his role lightly, saying: "I don't know if it's as hard or harder or not as hard as being an actual, biological parent . . . I have a stepfather in my life who's one of my heroes. I love my stepfather and I look up to him and he's like a father to me, so I have a good inspiration in my life for how to do this and the kind of stepdad I want to be. And I take it very serious."
He prefers a quiet, relaxed lifestyle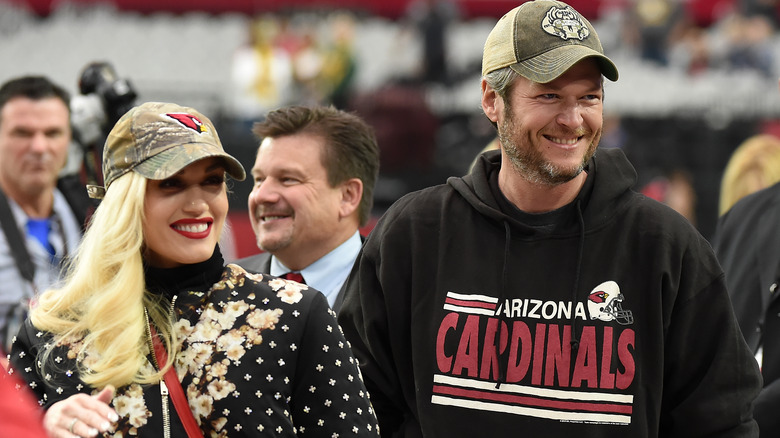 Norm Hall/Getty Images
It seems like the party lifestyle is behind the country star, who has had his share of celebrations. After his final episode of "The Voice," Shelton explained to ET that "I've had enough parties thrown for me in the last few weeks. [Gwen] goes, 'We're just celebrating you, you're good right?' Yeah, I'm good. Please, no more parties for me." While the singer doesn't have an interest in the busy lifestyle, he was accused by a tabloid of struggling with addiction.
In 2016, Shelton filed a $2 million dollar lawsuit over an InTouch Weekly story that claimed he had a drinking problem that was interfering with his life following his split from ex-wife, Miranda Lambert. The singer adamantly denied the allegations and took legal action in an effort to protect his successful career and reputation. In a declaration ET received, Shelton claimed, "All of this was false and went so far beyond prior stories about me that I had previously denied with humor." The lawsuit was settled in 2017 however, no details of the settlement were released to the public.