The Truth About Gwen Stefani's Three Kids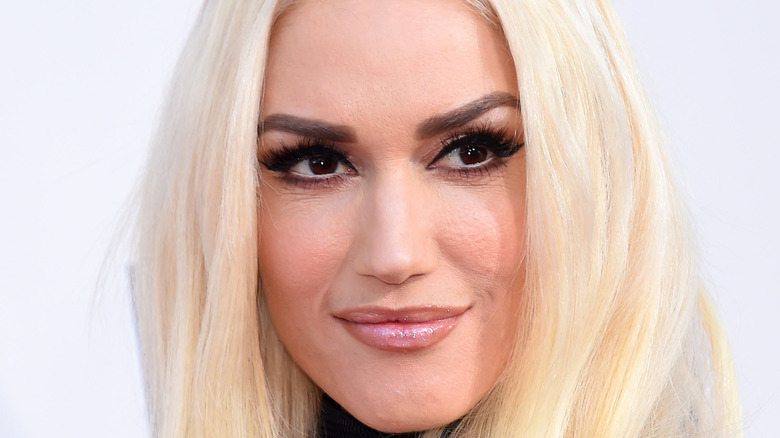 DFree/Shutterstock
Being a mother of three kids may not be the biggest thing Gwen Stefani is known for, but it's undoubtedly one of the most rewarding aspects of the 52-year-old's life. Having released successful albums, winning multiple awards, selling out shows, going on tours, and having many iconic, big moments, it is understandable that Stefani's popularity would be hinged on these things more than her mothering skills (via Wonderwall.com).
The California-born singer and rock star Gavin Rossdale got married in London in 2002 before splitting up 13 years later when Rossdale was caught exchanging raunchy texts and images with the couple's nanny, Mindy Mann in 2015. It turned out that the affair had been going on for years, "right under [Stefani's] nose," according to Us Magazine. As the singer would later reveal to Harper's Bazaar, that period was "hell" and "torture."
Both Stefani and Rossdale have now moved on from that marriage, with Stefani finding love in the arms of Blake Shelton whom she met on the set of "The Voice." Stefani and Shelton got married in August 2021 and Stefani's three sons were even included in the engagement (via POPSUGAR). As for Rossdale, the Bush lead is said to be in a relationship with 26-year-old model, Gwen Singer, according to The Sun.
That period of Stefani's life may be over but her adorable children from the marriage will always be a reminder that even roses grow amongst thorns. Here is all we know about the 'Sweet Escape' singer's kids.
Two of Gwen Stefani's kids are following in her footstep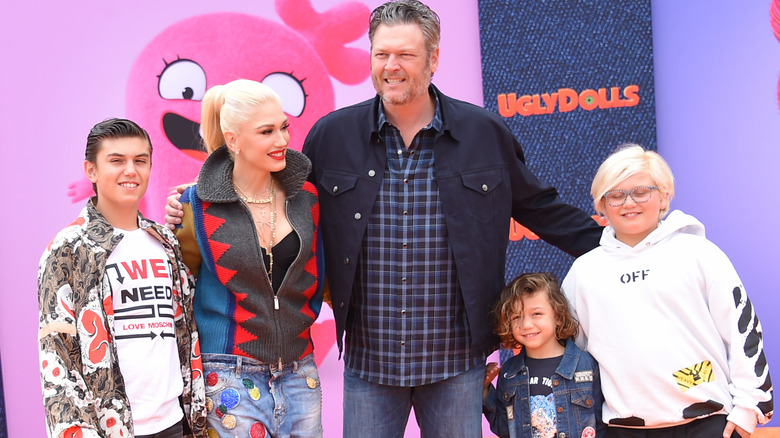 DFree/Shutterstock
Gwen Stefani and her ex-husband waited to have their first child, Kingston James McGregor Rossdale, born in 2006 (via POPSUGAR). Kingston, who will be 16 in May 2022 is considered an artiste just like his parents, and has begun to write and perform his own songs. He also belongs to a boy band called Wild Card and he aspires to be a rock star just like his daddy, per Distractify.
The singer made a tradition out of giving her kids two middle names when she named her second son Zuma Nesta Rock Rossdale. Born in August 2008, Zuma is leaning toward his mom's creative business acumen but not on the music front. In 2019, he inspired his mom to make a teen eye wear line called Zuma Rock (via People). Speaking on how humbling collaborating with her own son felt, Stefani told Parents.com that: "When they come out on their own, they're not yours. They're given to you to help guide 'em."
And the "Rich Girl" singer seems to be doing that guiding so well with her older sons, as well as the last born, Apollo Bowie Flynn Rossdale, who was born in 2014, after earnest prayers by Stefani's eldest son. "I swear to you, he prayed every single night," Stefani said during an appearance on Late Night with Seth Meyers.
It didn't take long for those prayers to be answered. "Four weeks later, I was pregnant," she added.