Whatever Happened To Days Of Our Lives' Max Brady?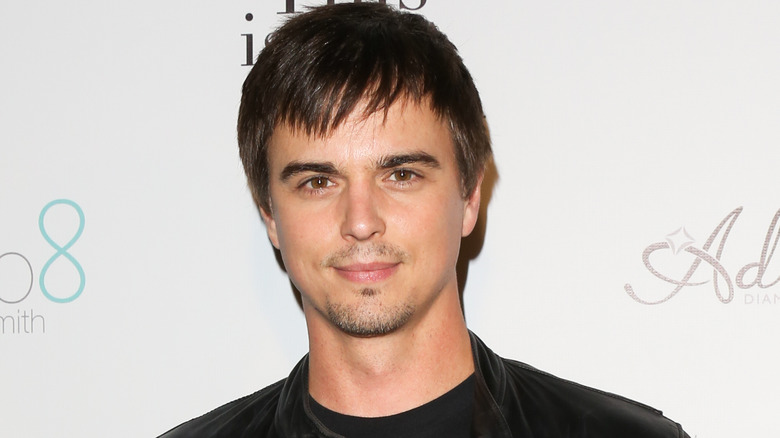 Paul Archuleta/Getty Images
"Days of Our Lives" has a lot of intricate storylines and family ties that may seem complicated to some viewers. There are a lot of people in Salem who are connected to one another, and keeping everyone straight can be somewhat confusing. And one character that might be a bit of a mystery to fans is Max Brady. Max was first introduced to viewers back in 1986 when he came to Salem with a young man named Frankie, who claimed to be his older brother. Fans soon found out that both boys were on their own, and Max was the son of an abusive man named Trent Robbins. Max and Frankie were taken in by Steve Johnson and Kayla Brady, and soon after, Kayla's parents, Shawn and Caroline Brady, gave them a place to stay and even legally adopted them, welcoming them into their large and loving family.
However, both Max and Frankie later left town, leaving fans wondering where they were for many years. In 2005, Max popped back up much to the surprise of longtime viewers. Jennifer Horton was stunned to see Max when she and her family headed out to the Salem racetrack to take in a race. Max himself was a racecar driver and found himself happy to be back home after meeting Chelsea Brady.
Max had a series of failed relationships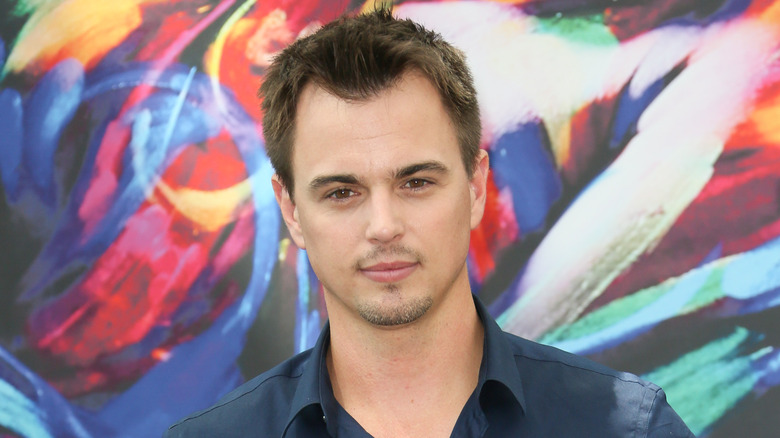 Toni Anne Barson/Getty Images
Although Chelsea was the daughter of Max's adoptive brother, Bo Brady, the two began dating. "Days of Our Lives" fans watched as the two shared a rocky relationship, which included Max standing by Chelsea's side after she hit her young brother Zack Brady with a car and caused injuries that led to his death. Chelsea hid the truth, and Max helped her. However, after the truth about Chelsea being responsible for Zack's heartbreaking death came to light, her relationship with Max began to crumble. Max believed that Chelsea was just too immature for him, and the pair split.
Max also became enamored with Stephanie Johnson, the daughter of his adoptive sister, Kayla Brady. The two shared many common interests, including their love for racing cars. Although their relationship didn't last long, the two remained close to one another, and Max was there to support Stephanie after she was attacked by a man named Ford Decker when she was in college. Max then had a bring fling with Mimi Lockhart and even developed feelings for Abigail Deveraux.
Max's failed attempts at love led him to focus on his career. He opened a garage in Salem and began to grow a successful business. When Stephanie began dating Jeremy Horton, she convinced Max to join his business, which was an airline that transported high-rolling gamblers between Salem and Las Vegas. However, the business was shut down when it was revealed Jeremy had been transporting illegal goods for the DiMera family.
Max moved to London with Chelsea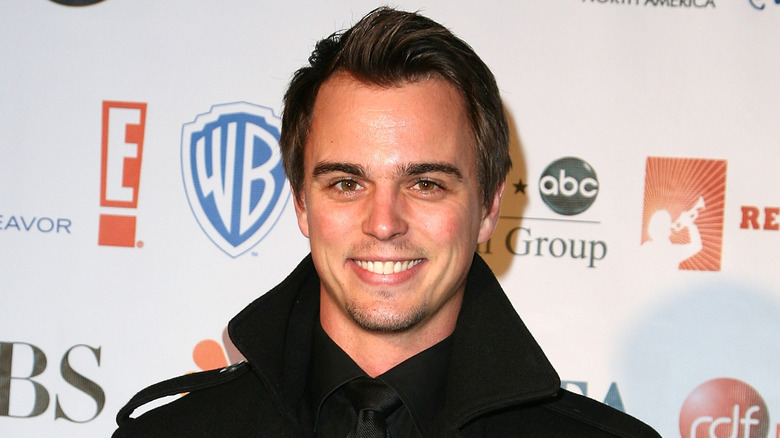 Angela Weiss/Getty Images
After the death of his adoptive father, Shawn Brady, Max hung around Salem to help out his mother, Caroline. He later met Nick Fallon, and the two developed an alternative fuel source, which Nick took to his college dean, who was revealed to be none other than Max's biological father, Trent Robbins. Max confronted Trent and learned that he had a half-sister named Melanie. Max searched for his sister, and eventually found her living in France. He ultimately found out that Trent had also been abusing Melanie and offered a man a night with her in order to erase his gambling debt. Max urged Melanie to come to Salem with him. Shortly after, Trent was murdered and Max and Melanie were the main suspects. However, they were later cleared of any wrongdoing.
Max eventually found himself reuniting with Chelsea, and the duo got serious. They even moved to London together to help Chelsea's mother, Billie Reed, after she was involved in a car accident. "Days of Our Lives" fans haven't seen Max or Chelsea since they left Salem for London. However, the character continues to be an important member of the Brady family, and viewers would likely be open to seeing Max return to the show in the future.