The Story Of Days Of Our Lives Frankie And His Little 'Brother' Max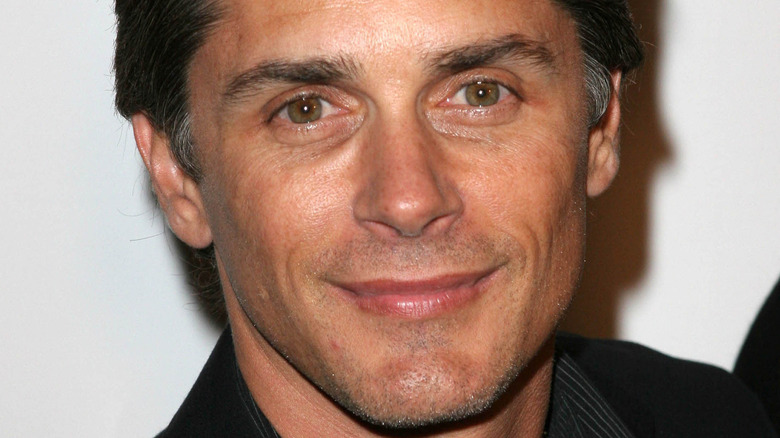 s_bukley/Shutterstock
"Days of Our Lives" was built around the Horton and Brady families. The soap opera originally centered around Tom and Alice Horton and their children. Through the decades, the Hortons have branched out, but their ties have spread through Salem into the town's other prominent families such as the Bradys, DiMeras, Hernandezes, and Kiriakises (via Soaps). Horton family members like Hope Williams (Kristian Alfonso) and Sarah Horton (Linsey Godfrey) have important ties to the Bradys, both having children with members of the brood. Meanwhile, family member Jennifer Horton (Melissa Reeves/Cady McClain)'s grandchildren, Thomas and Charlotte, are members of the DiMera family tree.
Other examples of the Horton influence include Will Horton (Chandler Massey) and Gabi Hernandez's (Camila Banus) daughter Arianna Horton, Maggie Horton's (Suzanne Rogers) marriage to Victor Kiriakis (John Aniston), and Sarah's marriage to Xander Kiriakis (Paul Telfer).
While the Hortons are the backbone of the show, the Brady family isn't far behind, with iconic members like Bo (Peter Reckell), although his parentage later revealed he was biologically a Kiriakis (per TV Overmind), Roman (Josh Taylor), Shawn-Douglas (Brandon Beemer), Ciara (Victoria Konefal), Sami (Alison Sweeney), Eric (Greg Vaughan), and more. Of course, some fans may not remember the Brady family members that were adopted into the clan.
Understanding Shawn and Caroline Brady's family ties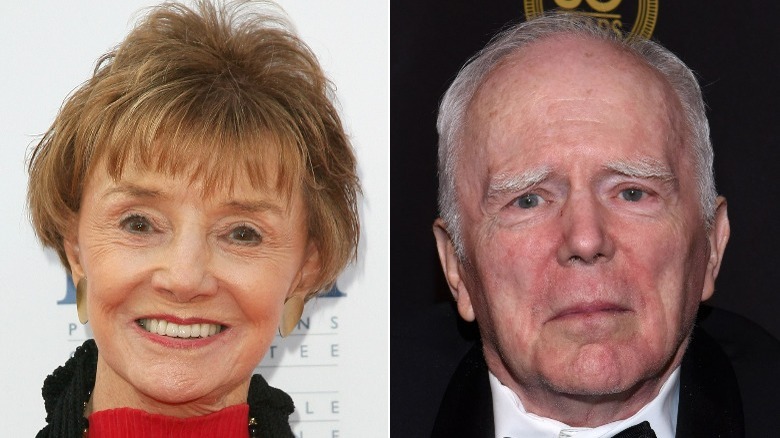 Valerie Macon/Getty & Vivien Killilea/Getty Images
To understand the Brady family, "Days of Our Lives" viewers need to know about Shawn and Caroline Brady. The couple came from humble beginnings and founded Salem's beloved Brady Pub. Shawn and Caroline had four children — Roman, Bo, Kayla, and Kimberly (via Soap Central). Each of their children has since gone on to have families of their own, giving them multiple grandchildren and great-grandchildren like Shawn-Douglas, Ciara, Sami, Eric, Stephanie, Theresa, Claire, Will, and Tate.
However, the couple also adopted two sons, Frankie and Max, later in life (per Live About). When Shawn and Caroline first met Frankie he was a runaway without a family or a home. They couldn't help but fall in love with him and decided to welcome him into their family and their home (via Soaps). Frankie eventually became the center of some major storylines, which included his romance with Jennifer Horton, which later turned into a love triangle involving Eve Donovan. However, Frankie didn't come into the Brady family alone. He also brought Max, a young boy that he considered to be a brother.
Who is Max Brady?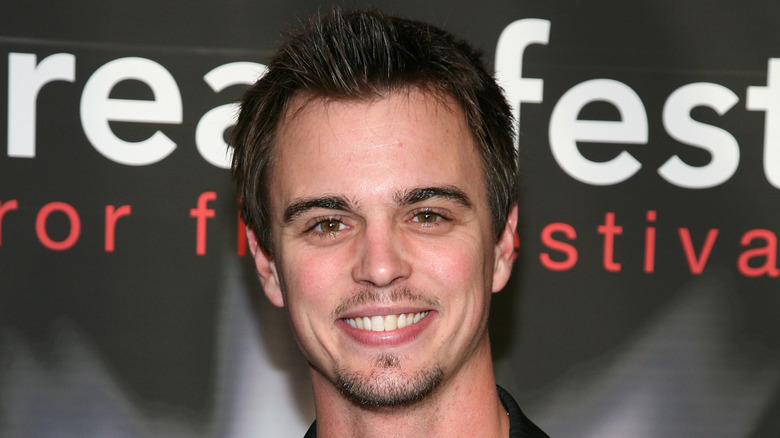 Angela Weiss/Getty Images
According to Soaps, Max was taken in by Frankie when he was a young boy. Like Frankie, Max as also a runaway, who had escaped an abusive father. Max and Frankie banded together and became bonded as brothers through their experiences. When they came to Salem, "Days of Our Lives" viewers watched as the Brady family welcomed both of them with open arms. However, Max was later written off the canvas. Years later, he returned as an adult with actor Darin Brooks in the role. Max had returned home as a racecar driver and went on to have flings with many fan-favorite Salemites such as Chelsea Brady, Stephanie Johnson, Mimi Lockhart, and Abigail Deveraux, per Soap Central.
During his time in Salem, Max not only dated multiple women but also found himself in plenty of drama. When his biological father, Trent Robbins, was killed, Max became one of the main suspects. However, he was later cleared of any wrongdoing. He also helped Chelsea cover up the fact that she was the person who hit her younger brother, Zack Brady, on the road and killed him. Chelsea and Max's relationship ran deep and when Chelsea eventually left town to move to London with her mother, Billie Reed, Max followed her (via Soap Central).
Although Frankie and Max are no longer living in Salem, longtime fans remember their heartwarming story of adoption and how they came to be members of the Brady family.