Tom Sandoval's Pre-Scandoval Affair: Here's What We Know About Miami Girl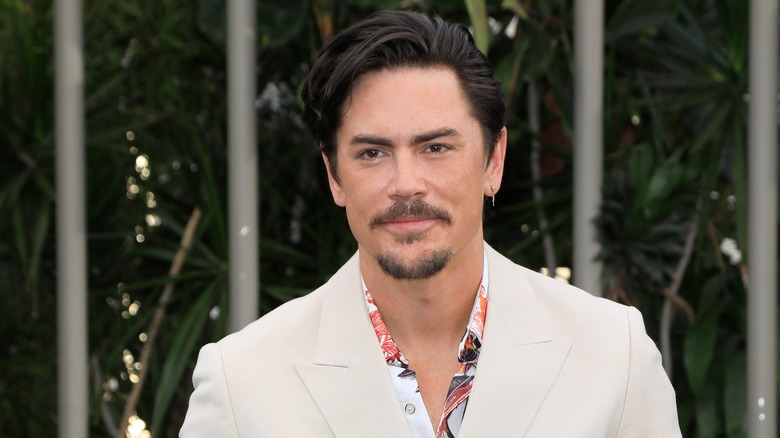 Joe Seer/Shutterstock
During season 3 of Bravo's hit TV series, "Vanderpump Rules", news of a cheating scandal broke and shocked fans around the world. Allegations were made claiming Tom Sandoval had cheated on his girlfriend at the time, Ariana Madix, while on a trip to Miami with a woman who was quickly deemed, "Miami girl".
Kristen Doute, Tom Sandoval's ex-girlfriend, made the claim that Sandoval was not faithful to his girlfriend Madix at the time of the Miami trip. Sandoval doubled down and denied the rumors against him, but Doute was not buying his story.
Sandoval shifted the blame onto Doute during an episode that aired in January 2015, saying, "Once again, Kristen does something totally absurd to try to break me and Ariana up and it just brings me and Ariana closer together." Sandoval's now ex, Madix, defended him, but recently, a new side to the story has been revealed.
The ex-pair has revealed the truth about the Miami girl scandal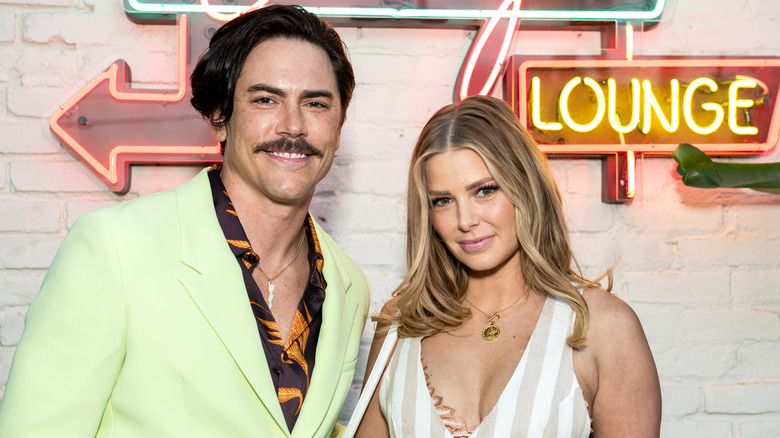 Amanda Edwards/Getty Images
On the season 10 finale of "Vanderpump Rules," after Scandoval was revealed to the world, Scheana Shay questioned Tom Sandoval about the old rumors and situation with Annemarie. Tom Sandoval's story seemed to change, as he shared with her regretfully that Ariana has always known the real version of events (via Us Magazine). 
While Ariana Madix may have known the truth all along, she is now sharing her side of the story. Madix revealed her reasons for defending Sandoval at the time, saying she wanted to protect Tom Sandoval from public scrutiny and hatred. On an episode of "Watch What Happens Live With Andy Cohen," when Cohen asked about the situation, Madix said: "They slept together, it was before he and I were exclusive ... I didn't want people to think the worst about the man I was planning to spend the rest of my life with." At the time, both Ariana and Sandoval quickly rushed into an Uber to get away from the confrontation, but the two are now sharing what they wish they would have done differently.
Ariana Madix regrets how she handled the allegations at the time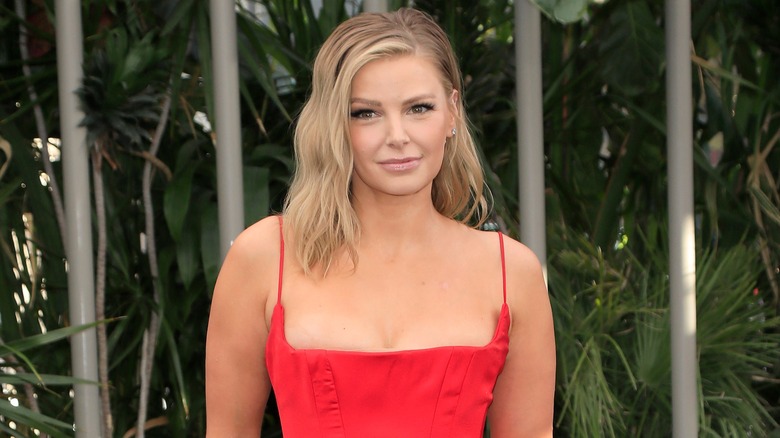 Joe Seer/Shutterstock
When asked about the scandal, Tom Sandoval told Us Magazine: "If I can do anything over again, I just would have never even filmed with [her]. I just don't think it's really fair. Like, so I can, like, make up something about anybody and then end up on our show?".
For Ariana Madix, her regret came from how she handled the situation at the time. "I almost wish I didn't [leave]. The reason why we left is because we felt like production was pulling this whole thing. We were, like, 'Oh, so random people just show up now ... I do regret, I guess just not fully calling out the whole real story, like on camera and staying" (via Us Magazine).
Sandoval's infidelity has been a popular topic of conversation on the show, and there have been several co-stars who have shared their thoughts on Sandoval's past.
Tom Sandoval has repeatedly been accused of cheating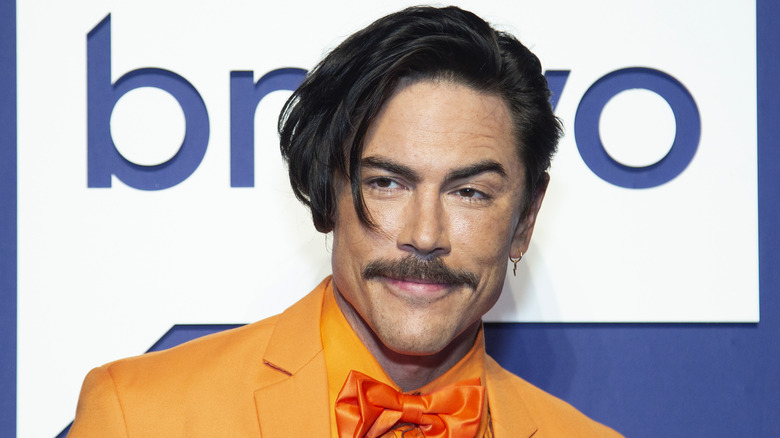 Santiago Felipe/Getty Images
Despite Ariana Madix being committed to defending her boyfriend Tom Sandoval at the time, not everyone was buying the pair's united front. When being asked about the rumors on "Watch What Happens Live With Andy Cohen," Lisa Vanderpump shared her thoughts on the scandal saying, "Well, I never think anybody comes into a bar and says they did hook up with you if they didn't ... I think they might say they didn't if they did. So, yeah, I believe Miami Girl" (via Life & Style).
Tom Sandoval's "Miami girl" controversy is not the first of its kind, with the star admitting to cheating on his ex-girlfriend, Kristen Doute — who he dated before getting into a relationship with Madix. During the 2015 special, Sandoval told host Andy Cohen he cheated because he no longer wanted to be in a relationship, and that Doute would tense up whenever he tried to give her a hug.
The latest cheating scandal that has rocked Vanderpump Rules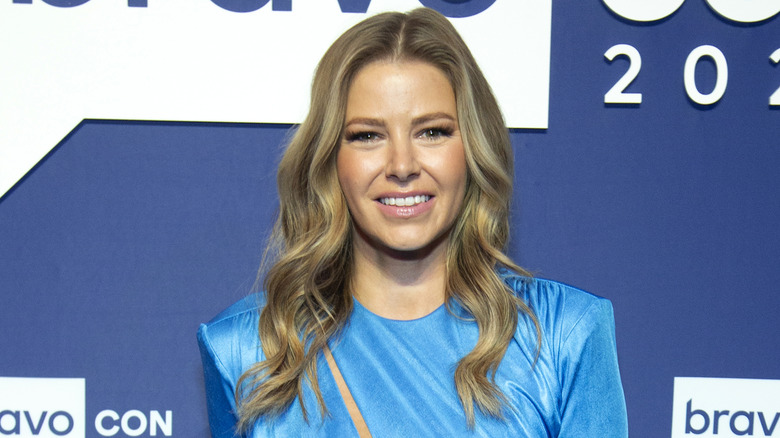 Santiago Felipe/Getty Images
Tom Sandoval and Ariana Madix officially split after nine years together when recent allegations surfaced that Sandoval had an affair with one of Ariana's close friends and fellow costar, Raquel Leviss. A source revealed to People: "They had been having problems for a while, but this was the final straw for Ariana. She put up with a lot over the years, but she won't sit back and be disrespected this way."
"Vanderpump Rules" fans were shocked when Madix shared the news in the season 10 finale of the series that she found evidence of something going on between Leviss and Sandoval, and she later revealed the affair had been secretly going on for seven months.
A source told People that Madix believed she and Leviss were truly friends and she has been absolutely devastated and shocked by the betrayal she feels.
Tom Sandoval and Raquel Leviss speak out about their affair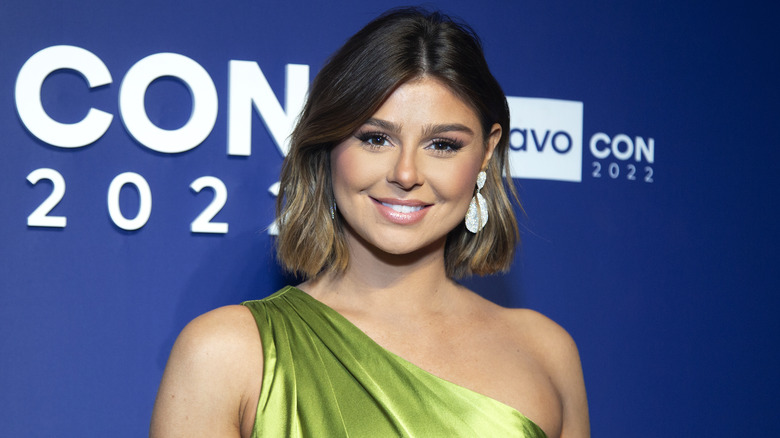 Santiago Felipe/Getty Images
Since the news of the affair broke out, both Tom Sandoval and Raquel Leviss have made public statements addressing the scandal. Sandoval issued an apology to Madix on his Instagram in a statement that read: "I want to first and foremost apologize to everyone I've hurt through this process. Most of all, I want to apologize to Ariana. I made mistakes, I was selfish, and made reckless decisions that hurt somebody I love. No one deserves to feel that pain so traumatically and publicly." 
Raquel Leviss also shared an apology to her Instagram account, saying: "I want to apologize for my actions and my choices to Ariana, my friends, and the fans so invested in our relationships. There is no excuse, I am not a victim and must own my actions. I deeply regret hurting Ariana." 
The two are reportedly working on themselves, as Leviss claims she is receiving counseling and is prioritizing her mental health, while Sandoval is reportedly taking a break from alcohol.