Days Of Our Lives Explainer: Tripp's Complicated Parental History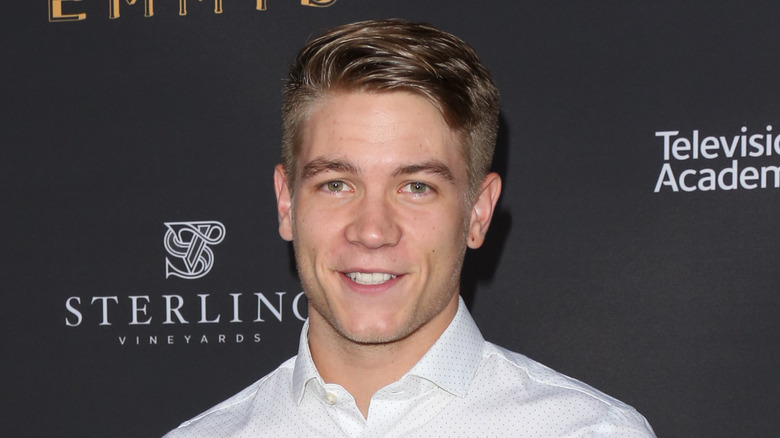 Paul Archuleta/Getty Images
Characters discovering that they have long-lost children isn't anything out of the ordinary on "Days of Our Lives." The soap opera has given viewers many storylines with fan-favorite characters finding out about children they didn't know about or believed to be dead. Bo Brady, Maggie Horton, Eric Brady, Victor Kiriakis, Daniel Jonas, John Black, Roman Brady, Kate Roberts, Stefano DiMera, and many more have all welcomed late additions into their families over the years. The character Tripp Johnson is another example of a new arrival to a prominent Salem family.
Tripp, played by Lucas Adams, is now an upstanding member of the Salem community who works as a doctor, has formed strong family ties, cultivated friendships, and dated women such as Claire Brady, Ciara Brady, and Allie Horton over the years. His backstory includes a lot of pain and trauma, which he brought to Salem when viewers first met him in 2017.
Longtime fans of the soap opera know that Steve Johnson (Stephen Nichols) and Kayla Brady (Mary Beth Evans) are soulmates. However, Steve previously had a relationship with mafia princess Ava Vitali (Tamara Braun). During their romance, the couple conceived a child, which Ava was told had died. In reality, that child was given up for adoption without her knowledge.
Tripp is the son of Steve Johnson and Ava Vitali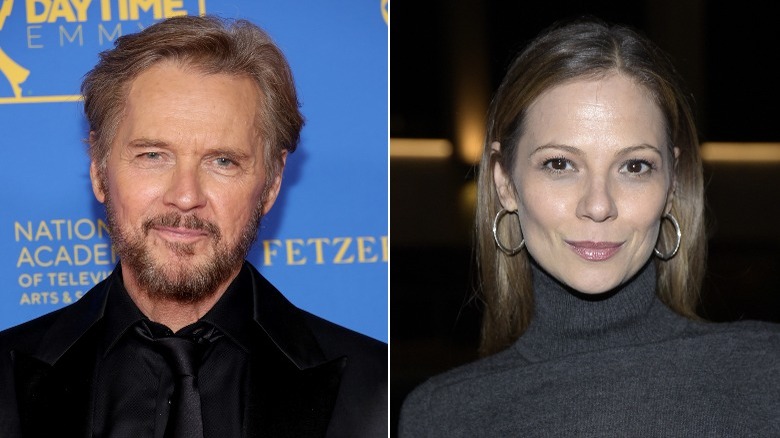 Michael Tullberg & Amy Sussman/Getty
In 2016, "Days of Our Lives" fans watched Ava Vitali come to Salem in hopes of getting the attention of her former love Steve Johnson. Ava decided to use Steve's son, Joey Johnson (then James Lastovic), as a way to get close to him. She manipulated Joey's romantic feelings towards her and urged him to do some of her dirty work. All the while, Ava revealed to Steve that she found out the child they conceived together hadn't died. She told him that they'd had a son and that he was out in the world somewhere, and the two agreed to find him together. However, Ava's plots to break up Steve and Kayla Brady sent Joey over the edge, and he smothered her with a pillow while she was being treated in the hospital.
After Ava's death, Steve found information about his and Ava's son, eventually tracking Tripp down in Arizona, where he was working at a diner. Steve encouraged Tripp to come to Salem with him, and the young man met his family members, including stepmother Kayla and half-brother Joey. Tripp began to work as Kayla's assistant at the hospital and grew a connection with Joey, who worried that Tripp would find out he murdered his biological mother.
Tripp began to get suspicious about what really happened to Ava and believed that it was Kayla who had killed her and decided to seek revenge against her.
Tripp and Ava's relationship is complicated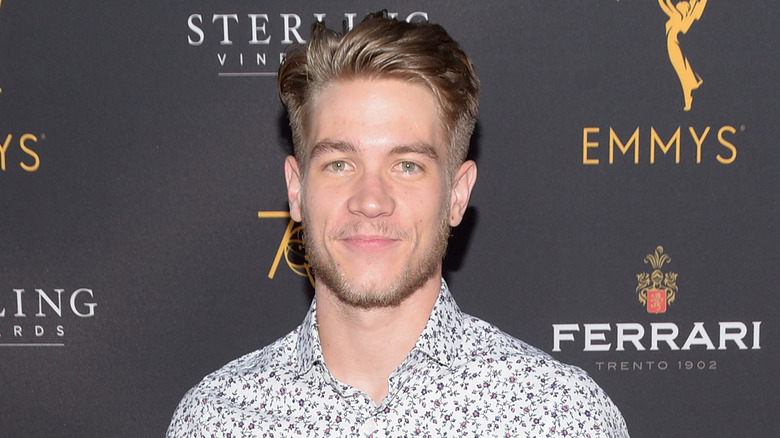 Michael Tullberg/Getty Images
Eventually, the truth came out about Ava Vitali's death, and Joey Johnson turned himself in to the police and ended up behind bars. Tripp Johnson made amends with Steve Johnson and Kayla Brady and was shocked to find out that his mother had been brought back to life using Dr. Rolf's serum. Tripp and Ava formed a relationship, and things were going well until he found out that she had another son named Charlie Dale (Mike C. Manning). Charlie was revealed to be the man who attacked Allie Horton and fathered her son. When Charlie was later shot and killed, Tripp became a suspect. After his name was cleared, he did his best to work towards a career in medicine while cultivating his family relationships.
As Tripp lived his life in Salem, Ava went on to date men like Rafe Hernandez and Jake DiMera. After Jake's death, Ava began to think she was crazy when she started seeing him around Salem, but it turned out to be his newly resurrected twin brother, Stefan DiMera (Brandon Barash). When Jake's brother, EJ DiMera (Daniel Feuerriegel), found out that Ava had been lying about her marriage to his late sibling to get control of his company shares, the two began feuding. The bad blood led to Ava kidnapping EJ's mother, Susan Banks (Stacy Haiduk), and driving off a cliff with her in the car. Susan was pronounced dead, and Ava's declining mental health sent her to a psychiatric facility, where Tripp now goes to visit her. Meanwhile, his relationship with the Johnson clan remains strong.