Maddie Ziegler Was Coached To Act Like 'A Brat' On Dance Moms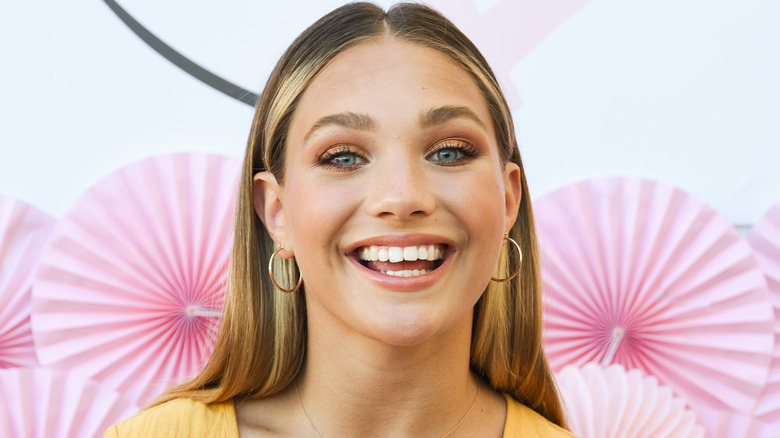 Presley Ann/Getty Images
When the reality dance show "Dance Moms" first premiered on Lifetime in 2011, it was clear right away who the star was. Maddie Ziegler, while only 8 years old at the time, showed true talent: not just for her dance skills, but her on-screen skills as well. For years, more and more fans tuned in to watch Ziegler and her friends compete on stage and with each other.
As for her part on the show, the young dancer was always the "it girl." Dance coach Abby Lee Miller clearly showed favoritism toward Ziegler throughout the series. Ziegler was often put at the top of the infamous pyramid, something Miller used to rank the girls in order from worst to best, and she was praised constantly, often shaming the other dancers for simply not being Ziegler. And while Ziegler was, again, just a child, many fans often labeled her as bratty during her years on "Dance Moms." But, now, the former reality star is coming clean about what really went down while filming and how her bratty attitude was all a script.
'Dance Moms' producers encouraged Ziegler to act the way she did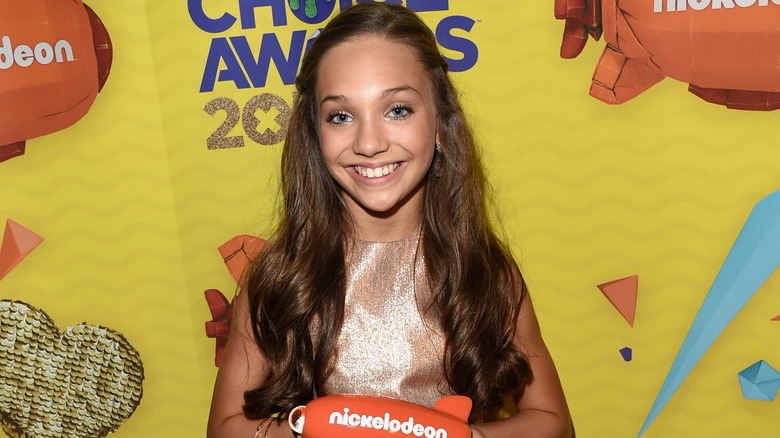 Jason Merritt/kca2015/Getty Images
Maddie Ziegler has had a stunning transformation since her time on reality TV, and she has taken the opportunities given to her through "Dance Moms" and begun an acting career. Still, though, Ziegler, who is now 20 years old, is held down by the reputation she gained while filming "Dance Moms." The dancer-turned-actress spoke out about her time on the show, leaving many fans shocked by what she had to say.
According to an interview with Cosmopolitan, Ziegler admits that the producers fed her lines, telling her to say things that made her sound arrogant and bratty. "I was just doing whatever they told me to do because I thought that's what you did," she admitted. "They set you up for failure." Ziegler also admitted that she had to "unlearn" a lot of things her dance teacher, Abby Lee Miller had taught her, like being friends with other dancers or viewing second place as anything but amazing. But the extent of Ziegler's trauma from the show doesn't end there.
She is not fond of her portrayal on 'Dance Moms'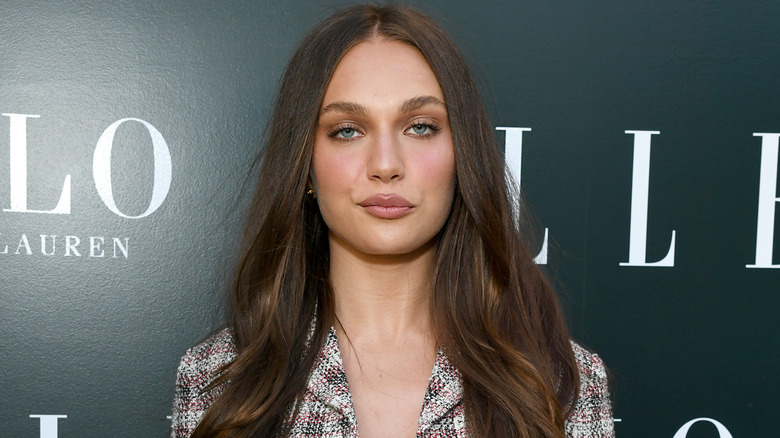 Jon Kopaloff/Getty Images
Watching "Dance Moms," it's clear to see that Ziegler loved to dance. While the show put a lot of emphasis on the drama between the moms and Abby Lee Miller, for the kids, it was simply about their dancing. During her interview with Cosmopolitan, Ziegler says that once the camera turned on, things changed. "I loved competing until it became televised and the drama started," Zeigler said. Don't get me wrong — there's drama regardless if there are cameras or not! But it was heightened."
That drama ultimately led Ziegler to quit the show, something she had tried to do three seasons before she actually did, blaming contracts for her inability to leave. But once Ziegler did get out, she never turned back. She has revealed that she has not spoken to Miller since her departure and her focus has turned to a different type of screen: acting. Ziegler has been in "West Side Story" and will feature in the new coming-of-age film "Bloody Hell" alongside "Schitt's Creek" star Emily Hampshire.