How Did Jennifer Lopez Spend Her First Big Paycheck?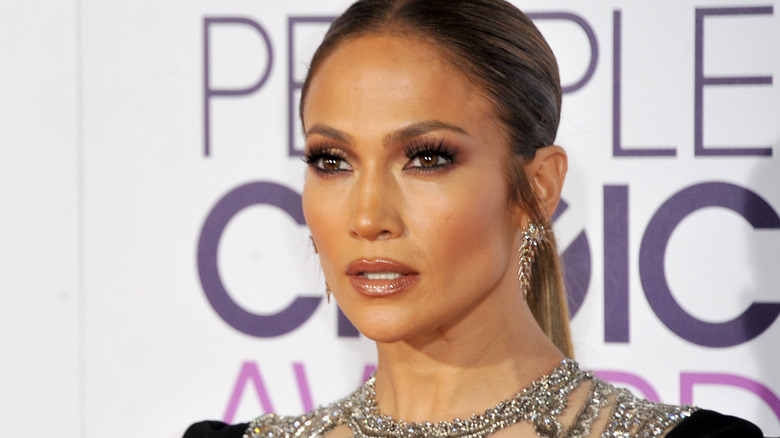 Tinseltown/Shutterstock
Earning money is everyone's biggest dream as a kid. Who wouldn't want some extra cash to buy candy and video games? Making money isn't easy either, so being able to take care of yourself means something to the vast majority of people. A lot of us didn't grow up privileged so being frugal was a way of life. Most people might even be able to remember how they spent their first paycheck. Interestingly, a lot of celebrities you know and love can also relate to this struggle too. 
It might be difficult to believe that some of the biggest names in entertainment actually started out poor and had to work their way up to becoming millionaires. Many celebrities, such as Jennifer Lopez, have been candid about their experience. J.Lo grew up in the Bronx in a struggling family that barely made ends meet. Although the star has now achieved global recognition and all the moolah that comes with it, she can still recall how she spent her first big paycheck.
Her first paycheck got J.Lo a better ride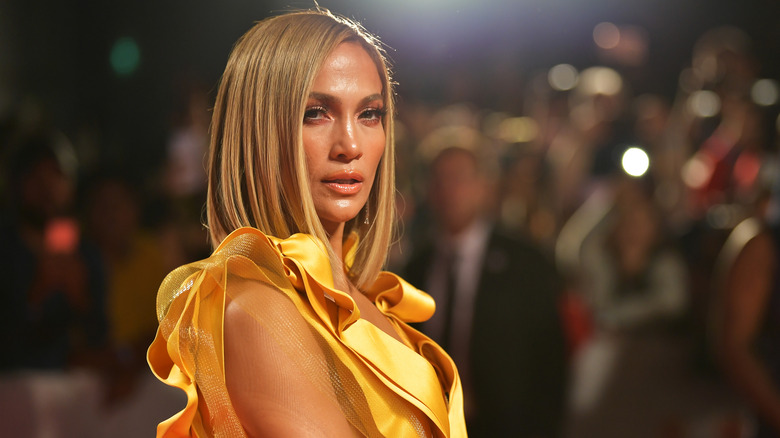 Amy Sussman/shj2019/Getty Images
Despite currently being a household name, Jennifer Lopez didn't always have it so well. Like many other celebrities, she had to work her way up from nothing to where she is now. This meant that when she finally hit it big with a role in the beloved series "In Living Color," she finally had some proper spending money to play around with. 
The living legend told The Hollywood Reporter that her first big paycheck helped her buy a Mercedes. Prior to that, Lopez had been driving a Honda hatchback given to her by Keenen Ivory Wayans. "It was a huge deal, though I was signing the lease to the car and breaking up with my boyfriend the same week," Lopez recalled. "We were in the dealership and I was crying." 
Although she was in a rough place at the time with her love life, J.Lo being able to afford a better a car for herself was a major milestone, especially considering she ditched a bad relationship in the process. 
She keeps a little reminder of her life pre-fame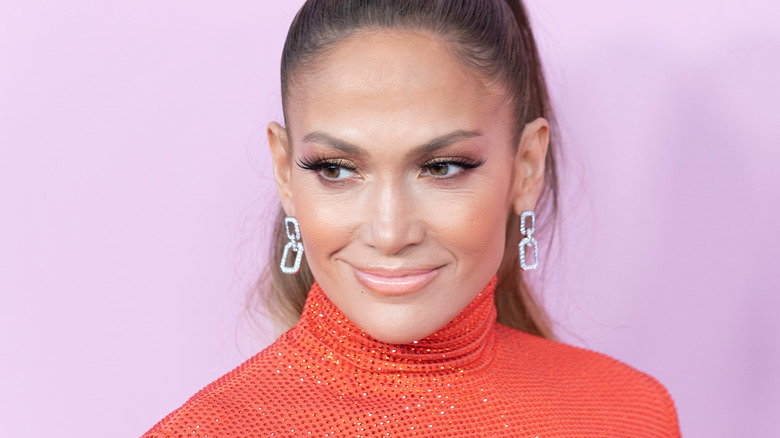 lev radin/Shutterstock
When Jennifer Lopez sang "Used to have a little, now I have a lot" on her famous track "Jenny from the Block," she wasn't kidding around. The multitalented entertainer had some pretty rough experiences as a kid when it came to household finances. In her newsletter, "OnTheJLo," the singer acknowledged that her family "didn't have a ton of money," (via Entertainment Tonight). One of her most cherished childhood possessions was actually an itchy blanket. 
"Growing up in New York when it was cold, there was something so comforting about that warm blanket on my skin," Lopez wrote. J-.o's net worth is now in the staggering nine figures, which would definitely buy her as many itchy blankets as she likes. However, the "Love Don't Cost a Thing" singer prefers to indulge in Hermès classic wool blankets, which her family members, naturally, find absolutely hilarious. 
"Sometimes Ben and the kids make fun of me because I like the itchy feeling of wool against my skin, but it reminds me of my childhood," Lopez noted. To J.Lo, the blankets are a reminder of her humble Bronx beginnings, and if there's one thing Jenny from the Block will always ensure she does, it's representing her hometown.