Jennifer Lopez Is Worth Way More Than You'd Think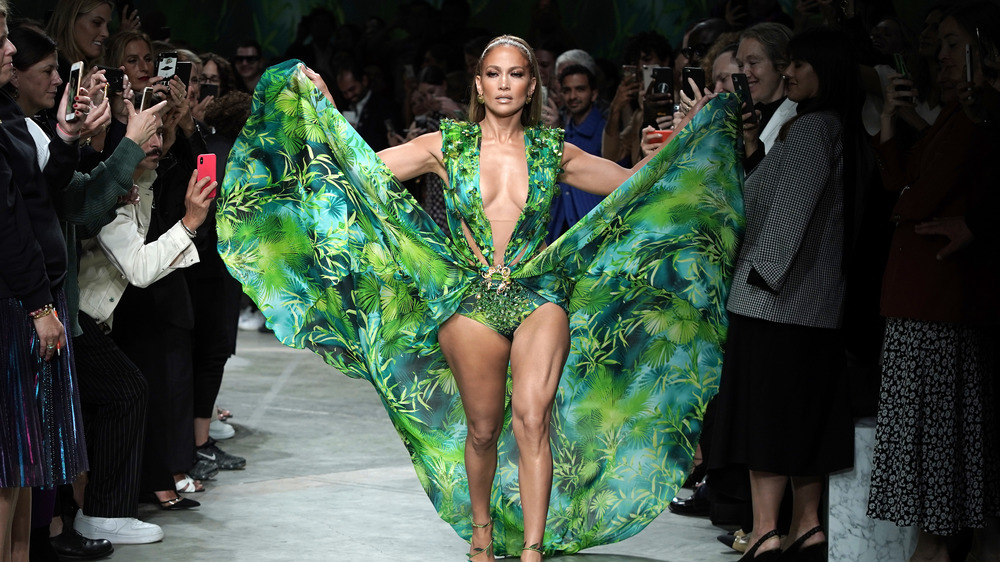 Vittorio Zunino Celotto/Getty Images
"From very young, I never wanted to be put in a box," Jennifer Lopez says via an Instagram video, "I wanted to be smart and athletic, and sweet, and tough and a tomboy, but also very glam. That's why I became an actress and a performer because you get to be a lot of different things." Sure, J.Lo, but if we may, if you do things right, you also get to be rich. And rich is what Lopez is.
It's not uncommon for gossip magazines to peak into celebrities' mansions. But Lopez recently made headlines for her kitchen, alone. Look at it. Hello certainly did, and it couldn't stop. Her $28 million mansion in Bel Air not only has a swoon-worthy kitchen but also (for when needs must, you know) a pub. If Bel Air isn't where she wants to be, Lopez and her family can always head to their $32.5 million mansion on a private Island in Florida and soak up the rays. Or if she wants to catch some Broadway, she can stay at her $24 million apartment in Manhattan, or her $10 million apartment in the Hamptons (via Business Insider). And, after her new movie, Marry Me comes out on May 14, 2021, maybe JLO will have enough money to buy a fifth property. In Hawaii or something. 
This is how much Jennifer Lopez is worth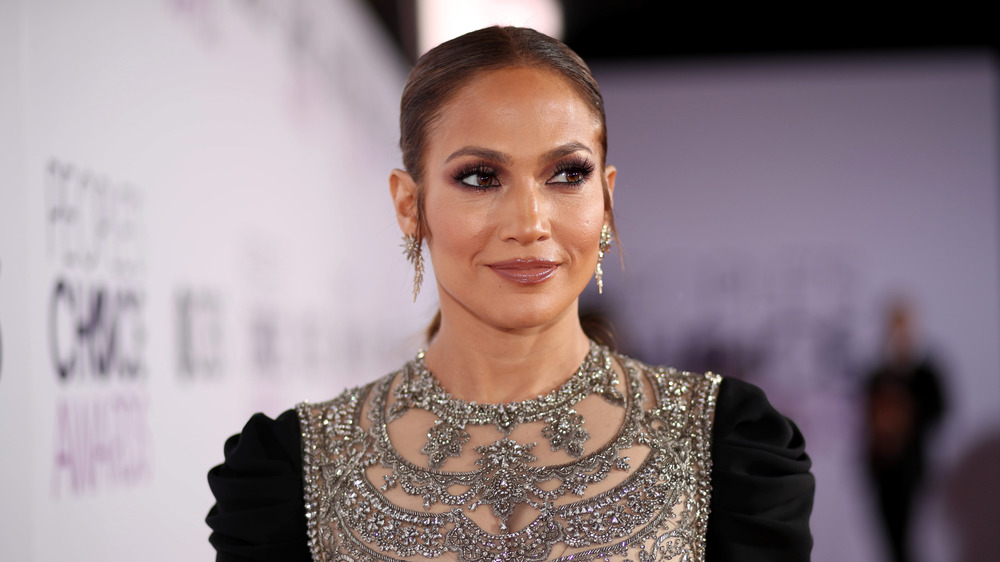 Christopher Polk/Getty Images
How rich is Jennifer Lopez, really? Lopez dressed up as Madonna for Halloween, 2020 (via Today). When she did, she was setting her sights just a little bit higher than her status quo. Per Forbes, the "Like a Virgin" singer is worth $550 million. Lopez, on the other hand, is only worth per the same news site, only $150 million (via Forbes). Don't look so glum, chum. If you choose to believe Celebrity Net Worth (and Harper's Bazaar does) she might be worth upwards of $400 million.
In some ways, Jennifer Lopez and her fiancé, Alex Rodriguez fell in love over money. "When I first met him, I was telling him about my perfume business. He loves business. He went to business school online and took classes, and he just had a real passion for it," Lopez told GQ, "And he was like, 'Wait, what did you say? How much did you make? I think there's a better way to do it.'" (Sportscasting puts Rodriguez's net worth at $350 million, so to say the two are sitting pretty is an understatement.) To be perfectly fair, money, on its own, isn't what sealed the deal between Lopez and Rodriguez. "A lot of things make me horny — I don't think money is one of them," Lopez mused, "But I do like money! Money is an amazing thing! I don't know that it turns me on, but it does make things easier."