Why Paul Rudd Thought He'd Be Fired On The Friends Set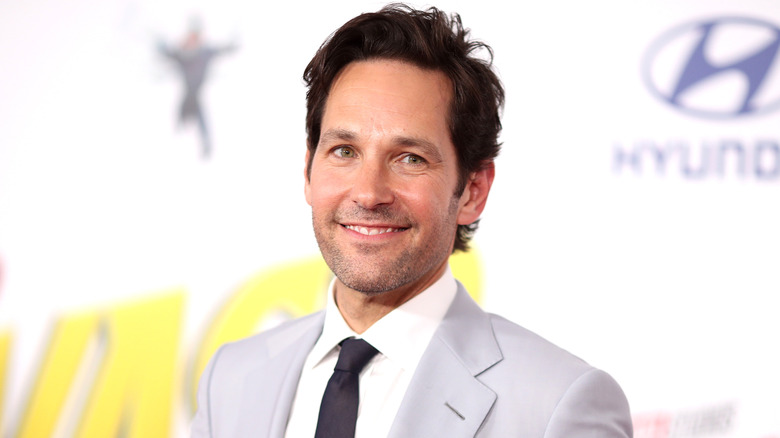 Christopher Polk/Getty Images
Paul Rudd is one of the most popular leading men in Hollywood. The actor has been wowing fans from the early days of his career in movies such as "Clueless." Over the decades, Rudd has proven to be one of the most versatile actors in the game, starring in hilarious comedy roles such as "This Is 40," "Wet Hot American Summer," and "Anchorman," while also showing off his more dramatic side in projects like "Romeo + Juliet" and "The Perks of Being a Wallflower." However, one of his most memorable moments came when he was cast as Phoebe's love interest, Mike Hannigan, on the hit TV show "Friends." Although Rudd seemed like a perfect fit to join the cast, he did worry about being fired early on when he says he made a terrible mistake on set.
Rudd's time as Mike on "Friends" left fans wanting more for sure. The actor and his on-screen wife Lisa Kudrow had great chemistry and a bizarre relationship that created some iconic comedy moments in the series. Of course, the actor also got to reunite with his good friend, Jennifer Aniston, whom he worked with and briefly dated in the past. Although it was an encounter with Aniston that left the actor worrying that he may lose his role in the popular TV series.
Paul Rudd accidentally hurt Jennifer Aniston on the set of Friends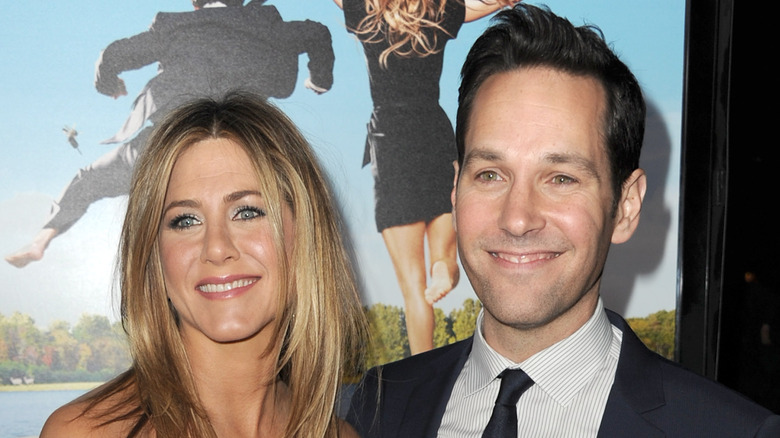 Kevin Winter/Getty Images
Although Paul Rudd and Jennifer Aniston are close friends who share a long history together, the actor previously revealed that he had a tense moment on the set of "Friends" just after getting hired to play the role of Mike. During a 2019 interview on "The Graham Norton Show," Rudd admitted that during one of his first days on set, he accidentally hurt Aniston, who was suffering from a broken toe at the time (via Entertainment Tonight.)
"I was on set for my first episode and Jennifer was on a Segway because she had broken her toe, and everyone was marveling at it," Rudd stated. "Matt LeBlanc asked to have a go and immediately knew how to do it. I then asked to try it too," he continued. However, things went south quickly for Rudd. "I spun 'round and rolled it right over Jennifer's foot!" he said. "The producers' look of panic was as if to say, 'Is it too late to fire him? Has his character been established yet?' I felt awful. Such an inauspicious start," Rudd recalled.
Of course, Rudd wasn't fired and he went on to become a favorite among fans for the later seasons of the show. However, despite his rocky start on the show, the actor did admit that it was "an incredible thing to be part of."
Jennifer Aniston and Paul Rudd are still close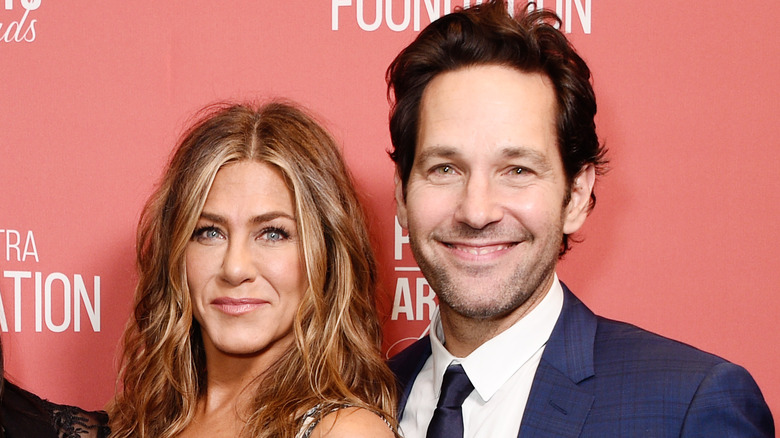 Gregg Deguire/Getty Images
Although Paul Rudd may have accidentally hurt Jennifer Aniston on the set of "Friends," there were no hard feelings between them. The pair go way back, as they've worked together many times in the past, even before "Friends." 
The pair first met when they starred together in the 1998 romantic comedy "The Object of My Affection," where Aniston's character finds herself pregnant, single, and falling in love with her gay best friend, played by Rudd. After the movie, the actors dated briefly, and remained friends after their split. After working together on "Friends," the pair reunited yet again in 2012 to film the movie "Wanderlust," where they played a married couple. When asked if the two found it awkward to kiss each other after all these years, the pair appeared to have no qualms about getting close on screen. "Nah. I've kissed him for years," Aniston told GQ. "We've made out for decades," Rudd added.
These days, Aniston is still very supportive of Rudd, and when he took home the title of People's Sexiest Man Alive in 2021, she didn't hesitate to congratulate him. "This makes me so happy," she said on social media of Rudd's honor (via EW). "We've ALWAYS known this, but Paul Rudd is officially [People's] Sexiest Man Alive!" she added, sharing a photo of the two of them together. "You don't age, which is weird. But we still love you." It's clear that Rudd's "Friends" faux pas didn't have any lasting consequences.