Mike Hannigan's Best Moments On Friends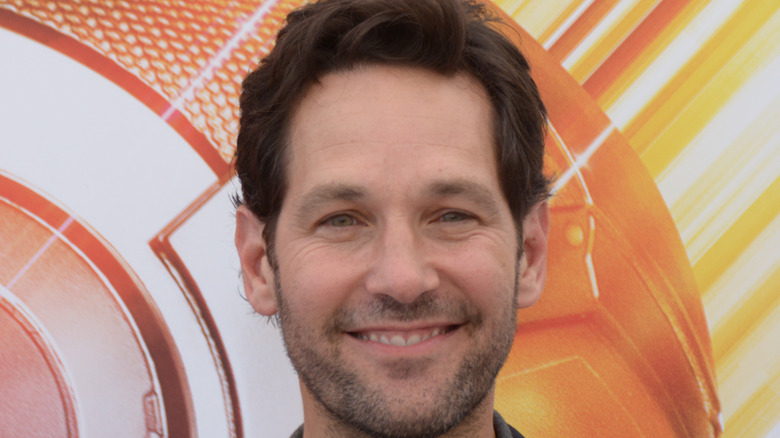 Shutterstock
Mike Hannigan — played by Paul Rudd – joined "Friends" in Season 9, playing the love interest of Phoebe Buffay, played by Lisa Kudrow (via the Independent). After a somewhat turbulent relationship, Phoebe and Mike tied the knot in the final season of "Friends." Mike was introduced to the show after Joey Tribbiani – played by Matt LeBlanc — famously forgot about his and Phoebe's blind date pact, and in a panic found Mike at Central Perk and persuaded him to go on a blind date with Phoebe, via Screen Rant.
After dating for a while, Phoebe and Mike — who had just come out of a long-term relationship — decided to move in together, that was until Mike dropped the bombshell that he never wanted to get married again following his divorce. As a result, the couple ended things. But it was only a matter of time before they got back together, and their reunion was followed by an engagement. 
Fans loved the quirky relationship between the two, who shared many heartwarming moments on the show.
Why is Mike Hannigan not featuring in the Friends reunion special?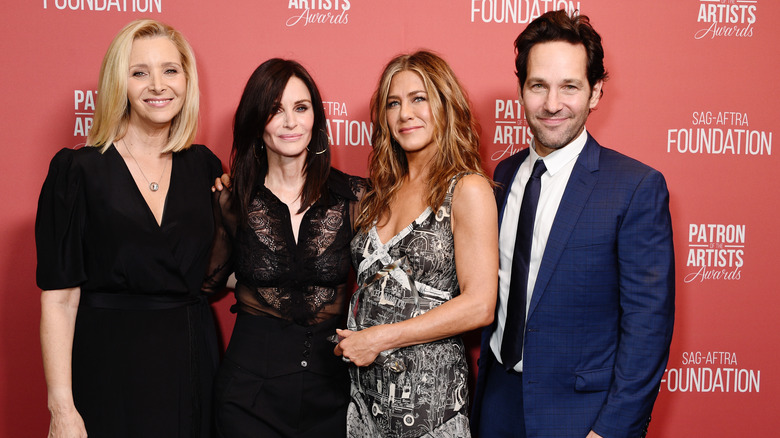 Gregg Deguire/Getty Images
The announcement of the "Friends" reunion special has had die-hard fans exceedingly excited for months, especially when it was confirmed that all six main characters would be returning. However, according to the Independent, it was announced that Paul Rudd — Mike Hannigan — would not be featured in the unscripted HBO Max "Friends" reunion special, leaving many fans devastated.
When the full list of stars returning to the screen was announced, it was met with a lot of excitement from fans due to featuring an array of stars, from David Beckham to Lady Gaga. While supporting cast members, James Michael Tyler who played Gunther, Maggie Wheeler who played Janice, and Elliott Gould who played Jack Geller are set to appear on the special, one actor who will not be in attendance is Paul Rudd.
According to the Independent, fans were disappointed that Rudd would not be appearing on the show, with one fan posting to Twitter, "No Paul Rudd on the 'Friends' reunion?? I don't want it," alongside a crying emoji. Another fan replied, "Yes I will be complaining all day long that Paul Rudd isn't part of the 'Friends' reunion."
What were some of Mike Hannigan's best moments on Friends?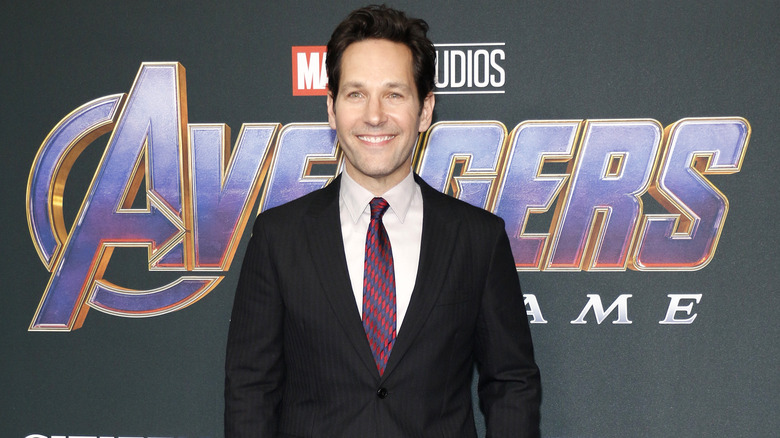 Shutterstock
As per Screen Rant, one of Mike Hannigan's best moments on "Friends" was when he told Phoebe he was a pianist and she asked him to show her his skills, despite there not being a piano. Mike stood up, and gave it his all, playing an imaginary piano for Phoebe and showing her that he can be just as quirky as she can.
During an episode in Season 10 of "Friends," Phoebe found out that she could legally change her name to anything, so she changed it to Princess Consuela Banana Hammock. While Phoebe loved her new name, Mike wasn't so sure, and so he decided to change his name too. In a bid to prove a point, he changed his legal name to Crap Bag. When Mike then asked Phoebe to introduce him to one of her massage clients, she saw his point about her new name and changed it to Phoebe Buffay-Hannigan.
And lastly, when Phoebe met Mike's snobby parents, it's safe to say she didn't make the best first impression, despite trying her hardest to impress them. Mike's upper class parents found Phoebe's quirkiness too strange for their tastes, but when Mike overheard them making nasty comments about her, he stood up for Phoebe and admitted that he loved with her. This has to be one of Mike and Phoebe's most romantic moments.