Sarah Paulson Supported Pedro Pascal Before His Big Break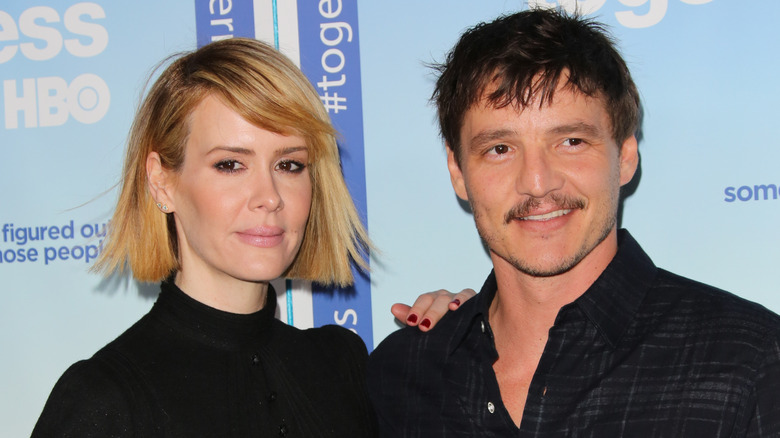 Paul Archuleta/Getty Images
Some relationships are just built to last, and that is certainly the case with Hollywood besties Sarah Paulson and Pedro Pascal. The duo are total friendship goals, and they have been going strong in their support of each other for decades, even through tough times in their careers. Paulson and Pascal first met as teenagers who both attended NYU and had aspirations of making it big in show business. "I was really lucky because my first friend at NYU lived in Brooklyn, Kristen, and went to high school with you, so your guys' posse kind of adopted me," Pascal told Paulson during a conversation with Interview Magazine in 2014.
The pair did admit that they did lose touch a bit for a while due to Paulson's busy schedule. "You were the first of all of us that started working and never stopped," Pascal said. Of course, Paulson went on to land parts in movies like "The Other Sister" and "What Women Want," as well as parts on TV shows such as "Nip/Tuck," "Grey's Anatomy," and "Desperate Housewives" before moving on to projects such as "American Horror Story," "Ratched," and "American Crime Story."
For his part, Pascal earned roles on shows like "Buffy the Vampire Slayer," "NYPD Blue," and "Law & Order." However, his career didn't bloom as quickly as Paulson's, and things were tight for him before his got his big break.
Paulson gave Pascal money during tough times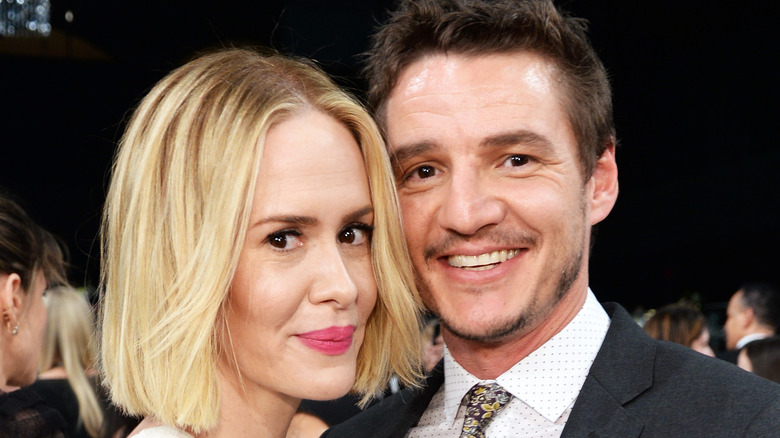 Dimitrios Kambouris/Getty Images
Although their careers were on two different paths, Pedro Pascal and Sarah Paulson did reconnect and have been close ever since. "I came to L.A. for a bit and then went back to New York. Even after going back to New York, we somehow went into chapter two of our friendship that — we attached to each other and haven't been able to let go," Pedro said during the pair's Interview conversation. While Paulson's career continued to build, Pascal struggled at times, and his friend was there to lend a helping hand. "He's talked about this publicly, but there were times when I would give him my per diem from a job I was working on so that he could have money to feed himself," Paulson previously told Esquire.
Opening up to the outlet, Pascal admitted that he was uncertain about his future in acting. "My vision of it was that if I didn't have some major exposure by the time I was 29 years old, it was over, so I was constantly readjusting what it meant to commit my life to this profession, and giving up the idea of it looking like I thought it would when I was a kid," he said. However, big breaks did come for Pascal, and they continue to keep coming as he's become one of the most beloved and wildly popular actors in Hollywood and on social media.
Pedro has become a favorite among fans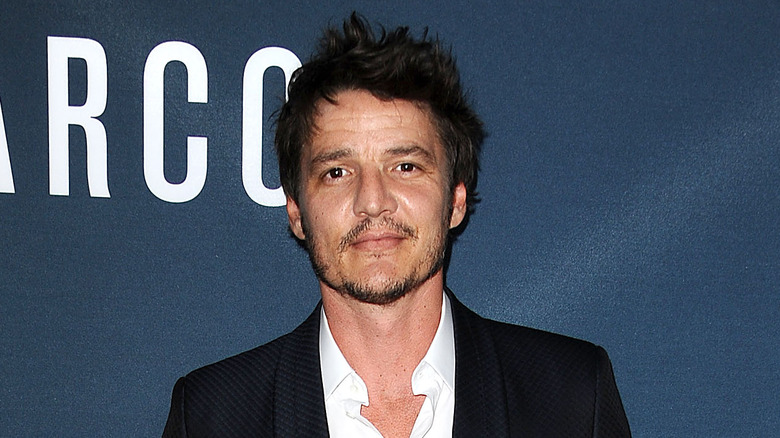 Jason Laveris/Getty Images
While Pedro Pascal's career didn't take off as quickly as that of his friend Sarah Paulson, things have definitely turned around for the actor. Now in his late 40s, Pascal has garnered massive amounts of fans across the globe thanks to his roles on TV shows such as "Narcos," "Game of Thrones," "The Mandalorian," and "The Last of Us." The movie offers are rolling in, he's at the top of his game, and fans can't get enough of the actor. He's even found popularity on the social media app TikTok, where his fans make videos in honor of their love for him.
"I've been auditioning since I was 20, working as a waiter, getting theater gigs, doing the Law and Orders," Pascal told Time of his rise to fame. "[My family] can't believe it. My dad is so impressed. He loves the movies and would take us two, three times a week, so this fantasy of mine of becoming an actor? I can blame my father for that. He's so amazed. And so happy." When asked by Variety what he sees for himself in the future pertaining to his career, he responded, "I'm protecting myself psychologically! It's just all too good to be true!"
It seems that Paulson saw Pascal's talent and believed in his ability to cultivate his career in his own time, which is exactly what he's done. The friends have supported each other for decades, and fans love their sweet relationship.