Everything We Know About Taylor Swift's Parents, Scott And Andrea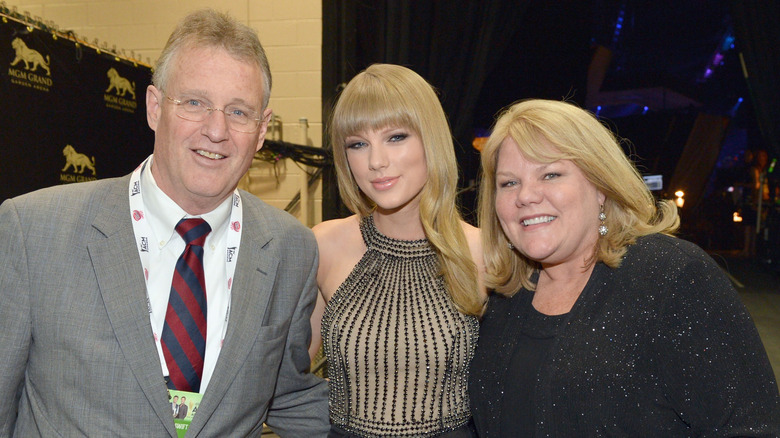 Rick Diamond/acma2013/Getty Images
Since landing her first record deal at just age 14, singer Taylor Swift has transformed into one of the most famous, top-earning performers in the world. The 12-time Grammy-award-winning singer has sold millions of concert tickets and albums thanks to her loyal fan base known as "The Swifties." She has seen much success in her life, but none of it would be possible without the help of her supportive parents, Scott and Andrea Swift.
The couple has been devoted to Swift's career since she began showing interest in singing as a child. Scott and Andrea initially raised Swift and her younger brother Austin in Wyomissing, Pennsylvania on a Christmas Tree farm. However, their family eventually moved to Nashville, Tennessee to help Swift further her singing dream. As she continued to climb the musical ranks, both Scott and Andrea played different roles in their daughter's life. Scott worked as a stockbroker and relocated his financial advisory business to help support his daughter. Throughout her career, Swift has praised her mom and dad, but fans are still curious to know more about the couple who raised one of entertainment's brightest stars.
Scott and Andrea Swift privately divorced in 2011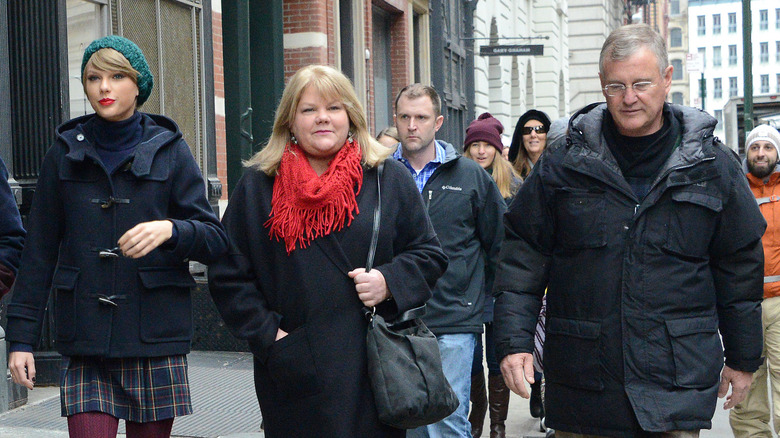 Gardiner Anderson/bauer-griffin/Getty Images
Scott and Andrea Swift have always appeared as a unified pair for their daughter, Taylor Swift. Unfortunately, both dedicated so much time to Swift's career that it actually put a strain on their marriage. Shortly after moving to Nashville to get the "Shake It Off" star more notice, Swift's career took off. Andrea began accompanying her daughter on the road while Scott stayed home with Austin. This separation caused irreparable damage to the couple's relationship.
In 2011, the Swifts officially filed for divorce, though an anonymous family friend told Radar Online that the two had split a few years before filing the paperwork. Scott and Andrea worked hard to keep their separation private, deciding not to alert media outlets of the divorce. Swift has not directly addressed her parents' separation but has alluded to it in her music. In her record "Mine" from the "Speak Now" album, the songwriter sang about a woman who is slightly cautious of love due to her parents' marriage falling apart.
Both Scott and Andrea Swift have had battles with cancer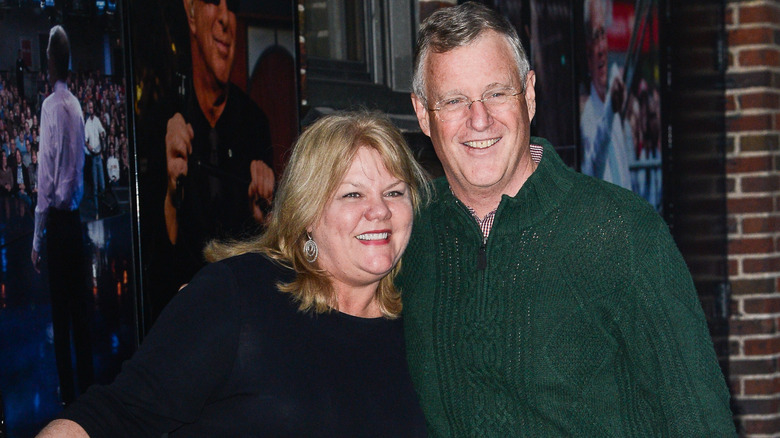 Ray Tamarra/Getty Images
Sadly, serious health scares have hit close to home for Taylor Swift, as both of her parents have been diagnosed with cancer in the past. Her father Scott has been private about his bout with the illness, though Swift did confirm it in a personal essay in Elle. Regarding her mother Andrea, the singer has been much more vocal about her cancer journey.
In 2015, Swift announced that her mom had been diagnosed with breast cancer. In a Tumblr post, Swift said that Andrea wanted her to tell fans what was going on. Andrea went into remission, but the cancer came back in 2019. In another devastating blow, while undergoing treatment a second time, Andrea was diagnosed with a brain tumor in 2020. Since the brain cancer diagnosis, Andrea has not spent too much time in the spotlight. During her chat with Variety, the singer shared that the tumor side effects were much more difficult to cope with than Andrea's previous cancer symptoms, which has proven exceptionally difficult on her family.
Scott and Andrea Swift may be divorced, but they have still shown up together for their iconic daughter multiple times since breaking up. These days, both are keeping their personal lives under wraps, still allowing their beloved daughter to be the star of the show. As Taylor Swift enters a new era, it's unknown if she'll speak more about her family life.