Who Is Vacation House Rules Host Scott McGillivray's Wife, Sabrina?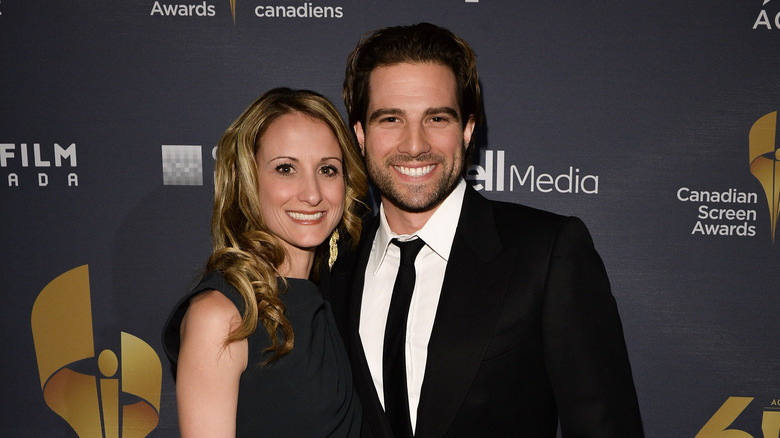 George Pimentel/Getty Images
Fans of HGTV's "Vacation House Rules" have fallen in love with host Scott McGillivray over these past three years. He takes viewers on an inside look at his technique of turning spaces into gorgeous rental properties alongside eager homeowners and designer Debra Salmoni. While we've seen him take houses from zeros to heroes, many fans are more curious to know about his life off-screen, which includes his supportive wife Sabrina.
Though she keeps a low profile for the most part, Scott periodically shares images on Instagram of his wife alongside their daughters, Myah and Layla. Most recently, he praised the hardworking mother and the other amazing women in his life with a touching Mother's Day IG post. "Happy Mothers Day to all the hard working moms out there. I am especially grateful for the moms in my life who have taught me so much and set an example for my girls," Scott captioned the series of photos.
So the question remains: Who is Sabrina McGillivray? Well, here's what we know about the devoted wife who has only shown glimpses of herself to the public.
Sabrina McGillivray appeared briefly alongside Scott on HGTV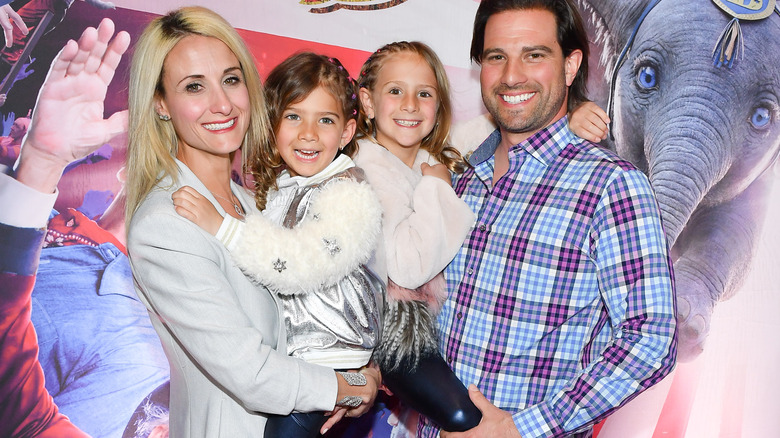 George Pimentel/Getty Images
Though Scott McGillivray's wife, Sabrina, isn't too fond of the spotlight, she has appeared with him on his previous home improvement endeavor. "Moving the McGillivrays" was a 10-part miniseries that aired on HGTV Canada in 2016. The show followed Scott, Sabrina, and their two daughters as the family built their dream home. Viewers got to see the couple juggle parenthood and marriage while working with contractors to ensure every nook and cranny was carefully crafted to the family's liking. Sabrina was seen in the series lending her opinions to the process.
While some may have thought this would have led to Sabrina and Scott being the next great HGTV couple, she fell back from television life once "Moving the McGillivrays" ended. She has even decided to keep her social media imprints under lock and key, maintaining a private Instagram and Twitter profile. Today, Sabrina is enjoying life in the classroom, working as a teacher at York Catholic School in Ontario, Canada.
Sabrina is a dancer whose wedding moves with Scott went viral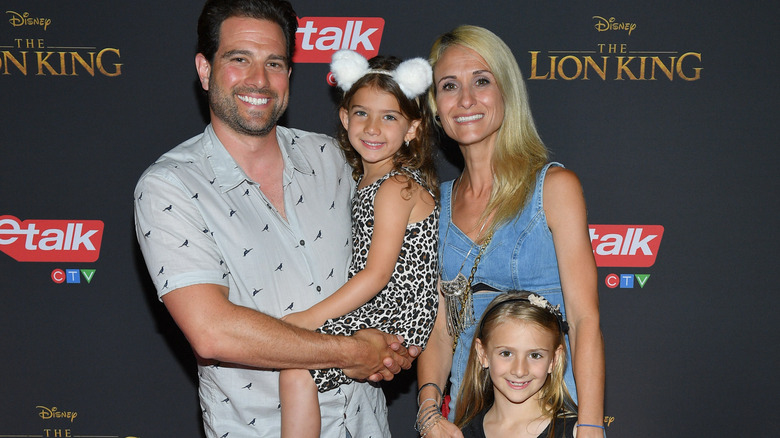 George Pimentel/Getty Images
Despite Sabrina McGillivray's social media pages being private, each profile shares one detail in common: she enjoys dancing. Before becoming an elementary school educator, she trained with renowned dance choreographer Anne Sprincis. Sabrina would later go on to train students in tap and jazz at Sprincis's Dansecore studio.
This was showcased during the couple's 2009 wedding ceremony, which happened to go viral on YouTube. During a HGTV profile titled, "Moving the McGillivrays: Scott Can Really Move," Scott explained that Sabrina saw a couple performing together on their big day and wanted to recreate the moment. Scott obliged and the two began dance lessons. "She really appreciated how hard I worked to try and master the dance," Scott sweetly shared about the elegant show they put on for their guests.
These days, Scott continues to stay busy with HGTV and "Canada's Got Talent," with Sabrina by his side in the background, educating the youth and raising their beautiful daughters. Hopefully, the family will purchase another home and showcase the process in front of the cameras, with Sabrina returning to TV screens once more.