What Only True Fans Know About HGTV's Scott McGillivray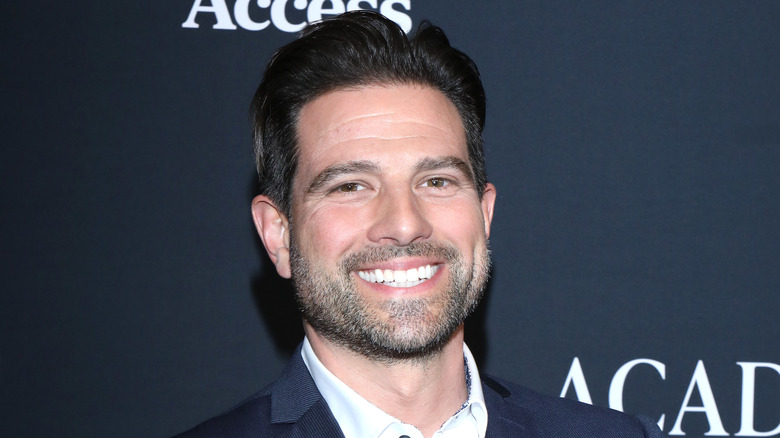 Jeremychanphotography/Getty Images
If you have ever watched HGTV, chances are you have seen Scott McGillivray. The Canadian contractor and real estate investor has hosted and executive produced numerous programs for the HGTV channel. His Instagram bio even reads, "The guy from that @hgtv show." The show in question could be referring to one of McGillivray's many gigs, such as "Income Property," "Scott's Vacation House Rules," or the newly-released "Renovation Resort."
McGillivray has done lots of exciting work behind the camera as well, but his entire career has not been all about real estate and flipping houses. True fans will know that before McGillivray achieved his HGTV fame, he was part of a boy band named Next Element.
Although McGillivray and his band will not be embarking on a North American tour anytime soon, he and his family split their time between Ontario and Florida. McGillivray's fans can take a virtual tour of McGillivray's Ontario residence to see how his design skills come to life in his own house — which is just one example of HGTV stars' stunning homes.
McGillivray has a variety of business ventures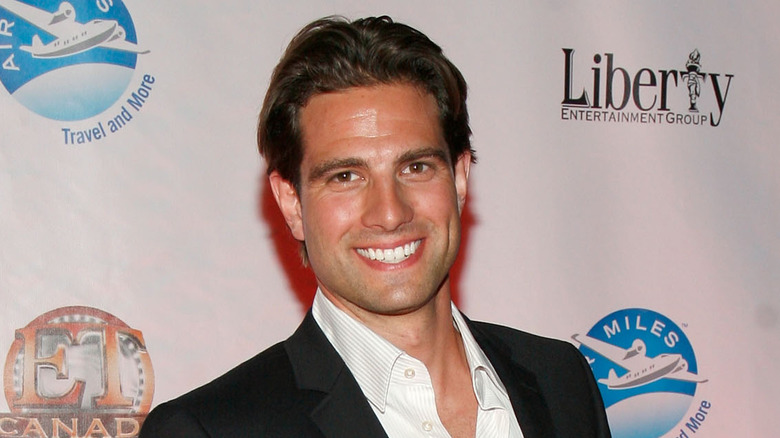 Malcolm Taylor/Getty Images
Scott McGillivray is the CEO of both the marketing company McGillivray Group and the production company McGillivray Entertainment Media Inc. In April 2023, a deal between McGillivray Entertainment Media and Corus Studios was announced, ensuring that the two companies will work together for the next four years to create more of McGillivray's shows for distribution to HGTV Canada. Regarding the announcement, McGillivray said, "We are thrilled to join Corus in blazing a bold path ahead, creating incredible content for audiences in Canada and around the world" (via Cision).
McGillivray also co-founded the company Keyspire with Michael Sarracini, a fellow member of the boy band Next Element. After the band broke up, McGillivray and Sarracini discovered how much of their monthly rent went toward a mortgage payment. They decided to become landlords themselves and to be good ones to their future renters. The duo bought a rental property and taught themselves as much as they could about flipping houses. Their success grew as they continued working, which opened the door for them to appear on "Income Property" on HGTV and to start the Keyspire education program for people to learn about real estate investing.
McGillivray is a devoted husband and father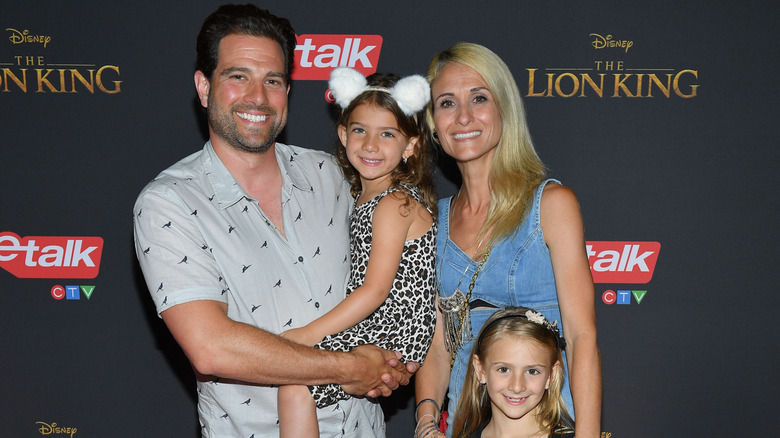 George Pimentel/Getty Images
Scott McGillivray's life is not all about work, however. Besides his business accolades, McGillivray even earned a spot on People Magzine's "Sexiest Man Alive" list in 2014. When asked by People what he feels sexiest in, he said, "Definitely in my tool belt." He also mentions how his perfect date would include "A late night with a great steak or seafood dinner. At least a bottle of wine and maybe some dancing" with his wife, Sabrina.
McGillivray is definitely a family man, and he and his wife have two daughters. In an interview with Canadian Business in 2016, McGillivray was asked for advice for fellow working fathers. He emphasized the importance of making time to spend with your kids, saying, "If you don't carve time out and say, 'This is when I spend time with my kids,' it's going to get filled with something else."
McGillivray's HGTV shows can be found on the HGTV channel or on streaming services Discovery+ and Max.