Where Chandler And Janice Would've Honeymooned, According To Friends' Maggie Wheeler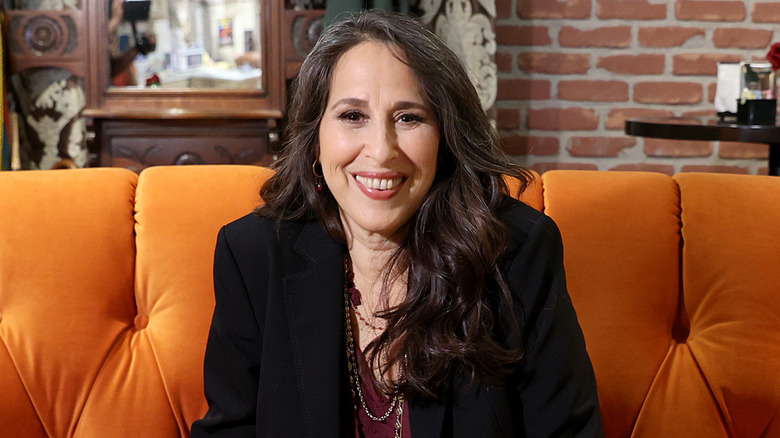 Matt Winkelmeyer/Getty Images
"Friends" fans know that while the coupling of Monica Gellar (Courteney Cox) and Chandler Bing (Matthew Perry) was truly iconic, Chandler's love life was far more interesting before they got together. This was due, in large part, to Chandler's relationship with his on-again, off-again girlfriend, Janice Litman (Maggie Wheeler). Although Chandler and Janice didn't end up together, Wheeler likes to think she knows exactly what would have happened if they had been endgame.
Janice was introduced to "Friends" fans during Season 1 when the gang first met her as Chandler's girlfriend. The character was known for her memorable voice and legendary laugh. She even earned her own catchphrase, after repeatedly exclaiming "Oh. My. Gawd" in dramatic situations. Chandler desperately tried to end his relationship with Janice several times over the years. However, the two kept finding their way back to each other, especially during times when Chandler was feeling depressed or insecure. 
Eventually, Janice moved on and married someone else. Overall, Janice is seen 18 times throughout the series total, per Fox News. At one point, she even had a fling with Chandler's best friend, Ross Gellar (David Schwimmer), during a low point after Ross found out that his ex-wife was getting remarried. Once Chandler and Monica began dating, it quickly became clear that he wasn't going to end up with Janice, but she still popped up from time to time. It's a real shame because Wheeler reckons that Janice and Chandler would have had a great honeymoon.
Janice and Chandler would have been total honeymoon goals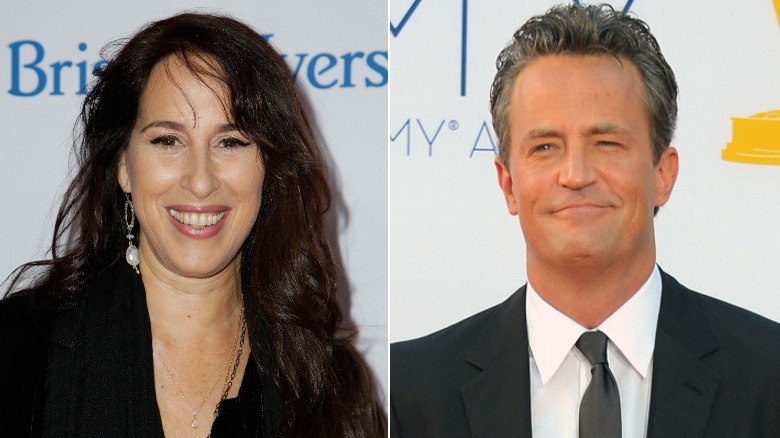 Frazer Harrison & Vincent Sandoval/Getty
In 2023, Maggie Wheeler sat down for an interview with Travel + Leisure during which the beloved actor opened up about her memorable "Friends" character, Janice, and even revealed where she believed Janice and Chandler would have honeymooned if they'd ended up together instead. "I'm going to say Nassau. Not Nassau County, but Nassau the island," Wheeler shared. "Any place with a pool and a Piña Colada." Wheeler also confirmed that Janice would have remained the same sassy person she always was, even while traveling with her new husband. 
"I think she would need some help with her heavy bags so that she didn't break a nail. Everything she could possibly need, she would bring it all. Not so different from moi!" the sitcom star quipped. Of course, Chandler married his BFF, Monica, and Janice took a different path to her own happy ending. But it's always fun to think about what would have happened if the two characters had managed to make it work. 
Wheeler didn't seem to mind that Janice wasn't the one for Chandler, though. The actor acknowledged that she just loved being part of the show. "All I knew was it was the best set I'd ever been on, that it was the most collaborative, phenomenal cast that I'd ever been a part of [and] that the writers were so fabulous," she gushed. "So for me, it was just [a] celebration, like, 'Look where I landed.' This place is amazing."
Maggie Wheeler also shared the origins of Janice's iconic laugh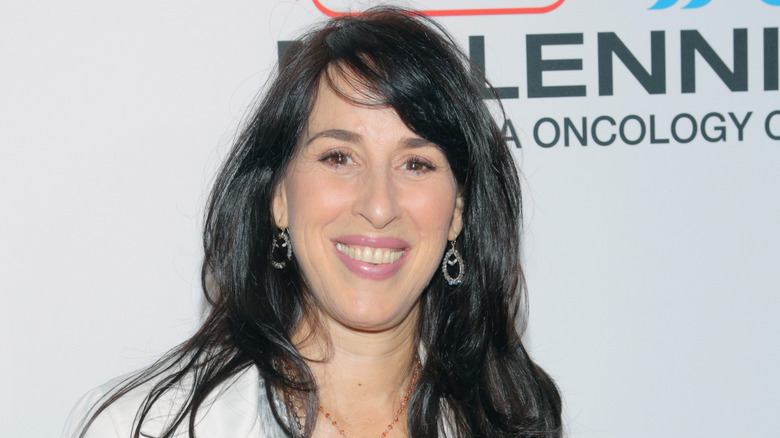 Mike Windle/Getty Images
Most "Friends" fans are likely happy that Chandler ended up with Monica, with whom he adopts two babies at the end of the series. However, Janice will continue to live on in pop culture history not least because she is one of the most memorable supporting characters to ever appear on "Friends," or indeed any sitcom, thanks to her over-the-top personality, unique voice, and giggle-inducing laugh. 
In 2016, Maggie Wheeler opened up about crafting Janice's persona, revealing that she cultivated her traits after spending some time working alongside her frequent scene partner, Matthew Perry."It was just this progression — how Janice evolved, how the writers created the character for me," she explained during an appearance on ITV's "This Morning." Wheeler continued, "So the laugh happened organically in the first rehearsal because I needed to find a way to laugh because Matthew Perry is so funny." 
She added, "And working with him, I knew right away, I thought, 'This guy's gonna make me laugh on set, I've gotta be prepared. What am I going to do?' So I created Janice's laugh just as a safety measure for when Matthew made me laugh." The actor also admitted that she was surprised when the writers continued to bring her back to the show, describing the experience as completely life-changing and truly exceptional.