Gwyneth Paltrow Blames Herself For Her Split From Brad Pitt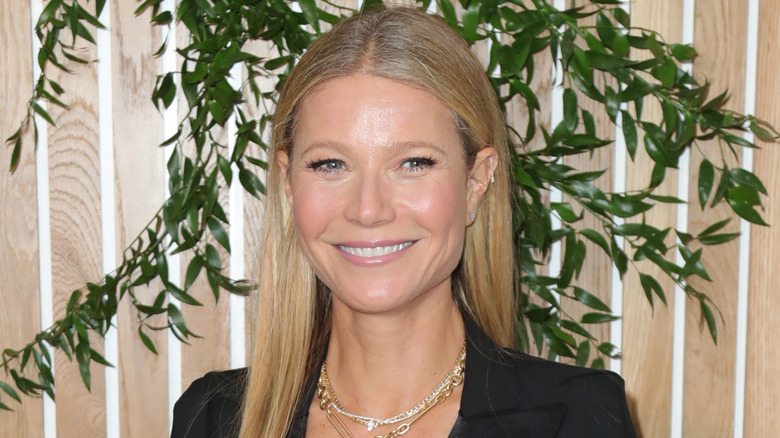 Leon Bennett/Getty Images
When it comes to celebrity couples, some are more memorable than others. Celebrity pairings such as Jennifer Lopez and Ben Affleck, Justin Bieber and Selena Gomez, Britney Spears and Justin Timberlake, Jay Z and Beyonce, and many others will forever be remembered in pop culture history. In the '90s, Gwyneth Paltrow and Brad Pitt were one of the most talked-about and beloved duos in Hollywood. While Paltrow and Pitt's romance didn't last, the Goop founder has remained close with her ex-boyfriend and has placed the blame on herself for their split.
Paltrow and Pitt met on the set of the film "Se7en." They began dating and became engaged in 1996. However, soon after Pitt popped the question, the couple decided to end their relationship. "I was such a kid," Paltrow told Howard Stern back in 2015 (via HuffPost). "I mean I was 22 when we met and it's taken me until 40 to get my head out of my ass. You can't make a decision when you're 22 years old."
As for the breakup, Paltrow said her failed romance with Pitt was her fault and that she caused a lot of problems for herself in her younger years.
Gwyneth Paltrow gets candid about her split with Brad Pitt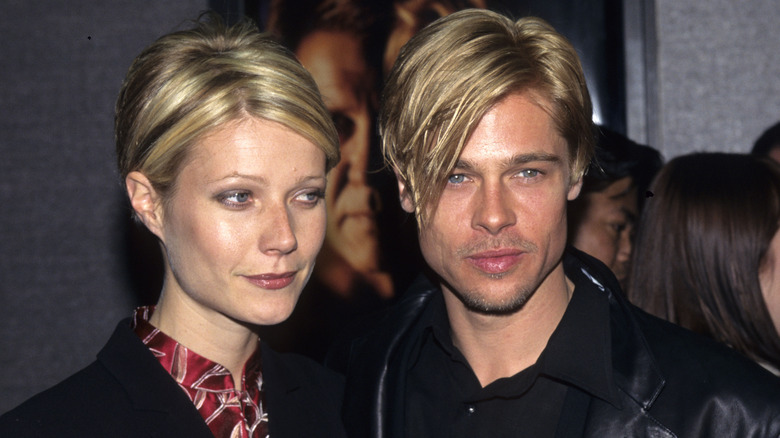 Kevin.mazur/Getty Images
Although Brad Pitt went on to find love with Jennifer Aniston and Angelina Jolie after his breakup with Gwyneth Paltrow, Paltrow still had a lot of unresolved feelings surrounding the split. In 2003, many years after she ended her engagement to the "Bullet Train" actor, the Oscar winner opened up about the romance and revealed she put the blame on herself for the relationship not working out.
"I was the architect of my own misery," Paltrow said during an interview with famed journalist Diane Sawyer, via Entertainment Weekly. "I just made a big mess out of it," she stated, adding that she almost couldn't believe she and Pitt lasted as long as they did. However, 20 years later, the exes have formed a friendship that has lasted through the years. "When we first broke up, we weren't friends for a while and then we sort of found our way back, probably about 18 or 19 years ago, something like that, and then just kind of stayed in touch over the years," Paltrow told Entertainment Tonight in 2022.
Of course, Paltrow knows a bit about remaining friendly with an ex, as she and her former husband, Chris Martin, are also close.
Gwyneth Paltrow remains friendly with her exes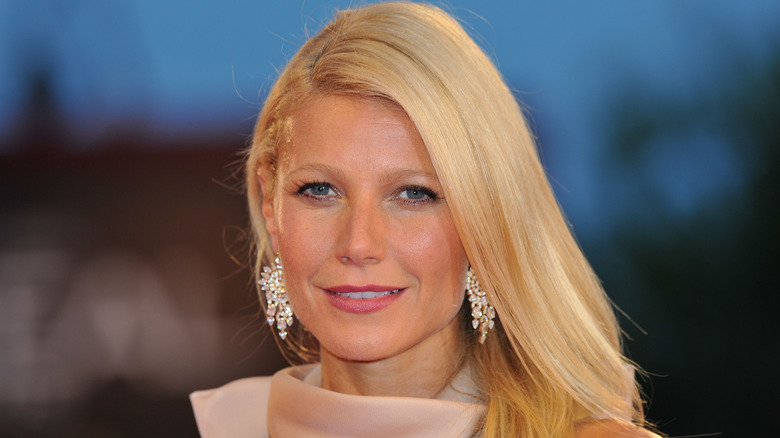 Pascal Le Segretain/Getty Images
Gwyneth Paltrow and Chris Martin tied the knot in 2003. The couple went on to welcome two children together, a daughter named Apple and a son named Moses. When the pair announced their split in 2014, Paltrow made headlines when she detailed the end of her marriage with the Coldplay frontman, calling it a "conscious uncoupling," per Us Weekly. The actor went on to explain to the magazine that she believes you can split with a romantic partner and continue to have strong feelings of love for them and all of the good things they brought to your life. "It's [okay] to stay in love with the parts of your ex that you were always in love with," Paltrow said. "In fact, that's what makes conscious uncoupling work. Love all of those wonderful parts of them."
Many celebrity exes have remained friends. In addition to Paltrow's relationships with Martin and Brad Pitt, other Hollywood stars, such as Drew Barrymore, have also spoken out about celebrating their exes. Celebrities including Mindy Kaling and BJ Novak, Andrew Garfield and Emma Stone, Mariah Carey and Nick Cannon, Ian Somerhalder and Nina Dobrev, and many more have remained friends following their breakups.
While Paltrow may have felt she was to blame for her split from Pitt, she has since learned how to move on while continuing to keep him as a valued friend in her life.