Days Star Colton Little Admits His Super Fan Status For GH's Charles Shaughnessy
"Days of Our Lives" fans love legacy characters. There have been so many great characters who have been born to some of Salem's most beloved couples and have grown up to create their own mark on the soap opera. Characters such as Sami Brady, Abigail Deveraux DiMera, Hope Brady, Jennifer Horton, and so many others have all been key parts of making the Salem landscape interesting. Now, fans are getting another taste of a legacy character in the form of Andrew Donovan (Colton Little). Andrew is the son of beloved super couple Shane Donovan (Charles Shaughnessy) and Kimberly Brady (Patsy Pease). He's also one of the show's LGBTQ+ characters. However, while Little is playing the role of Shane Donovan's son, he has yet to meet Shaughnessy, whom he has admitted to being a huge fan of.
"I'm a huge 'Nanny' fan. So, like Mr. Sheffield. It's over," Little told Michael Fairman during a video interview, referencing Shaughnessy's role in the iconic '90s sitcom "The Nanny," where he starred alongside Fran Drescher. "If we work together he's gonna hate me," Little added. 
While the actor didn't give fans hope for seeing an Andrew and Shane reunion on-screen, he did admit that the sudser is exploring more of the family dynamic when it comes to his character, revealing that there will be some "redemption" storylines in the works.
Will Shane Donovan return to Days of Our Lives?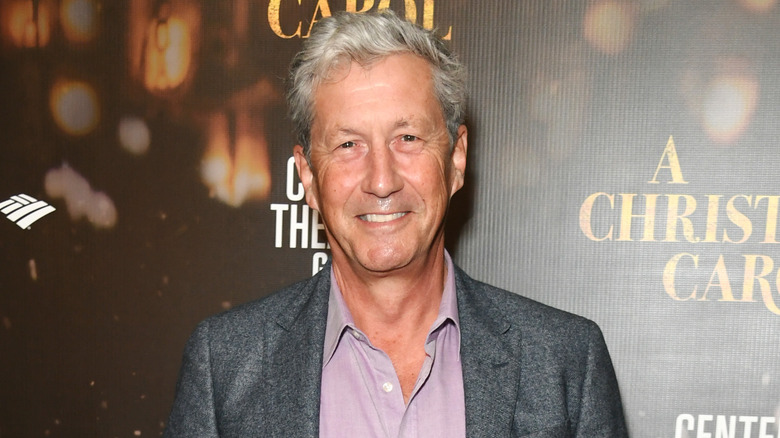 Jc Olivera/Getty Images
Longtime fans will remember Charles Shaughnessy in the role of dashing ISA agent Shane Donovan on "Days of Our Lives." Shane was a fan-favorite character in Salem for many years and became part of a super couple when he was paired with Kimberly Brady. The two had their ups and downs, but welcomed two children together, Andrew and Theresa. Although they have both since left Salem, fans have seen Shane pop up from time to time. He returned to help Hope Brady escape prison for killing Stefano DiMera, and was most recently seen in the first season of the soap opera's spin-off "Beyond Salem."
However, Shaughnessy has been spending most of his time as the character Victor Cassadine on "General Hospital." With Victor's recent death on the sudser, though, some fans are hoping that will free up the actor to return to "Days of Our Lives" and reunite with his son while also helping to bust the bad guys like Megan Hathaway. In fact, fans would love to see the entire Donovan gang back together again in Salem to add some freshness to the storylines and character interactions.
Whether Shaughnessy returns to the show or not, viewers will get to see more of Colton Little as Andrew, who has followed in his father's ISA footsteps.