How Did Vanderpump Rules' Ariana Madix Find Out About Tom And Raquel's Affair?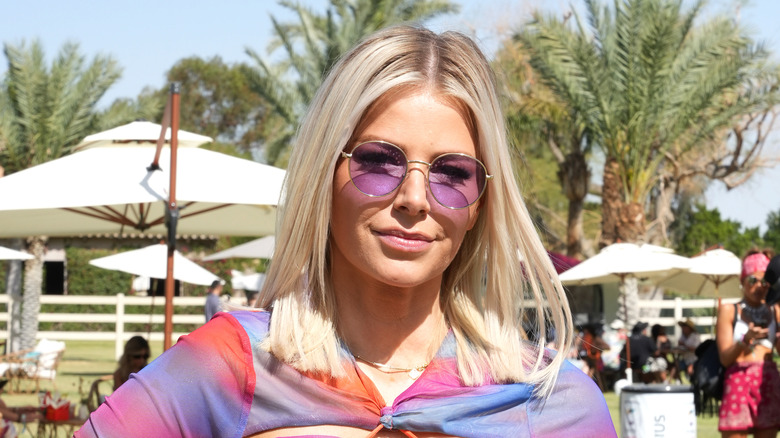 Gonzalo Marroquin/Getty Images
Amidst the finale of "Vanderpump Rules" Season 10, the news is flooded with Tom Sandoval and Raquel Leviss' affair. Sandoval cheated on his girlfriend of nearly 10 years, Ariana Madix, with their reality show co-star, Leviss, who is more than 10 years his junior.
The scandal has brought severe backlash to the sneaking-around duo. Fans have turned against them. Even Tom Schwartz is feeling the consequences of his friend and business partner's actions. The restaurant owned by the two Toms, Schwartz & Sandy's, received an influx of negative Yelp reviews after news of the affair became public. The establishment released a statement on its official Instagram, reading in part, "We appreciate that you may feel a certain way, but please understand that the livelihoods of others also depend on this business. There are far more people involved in this venture other than just Tom Sandoval and Tom Schwartz."
Despite cameras following the California dwellers, Sandoval and Leviss were able to hide their relationship for several months. However, what's done in the dark will come to light. And the shining light on Sandoval and Leviss' affair came from his cell phone.
Tom's phone held all the evidence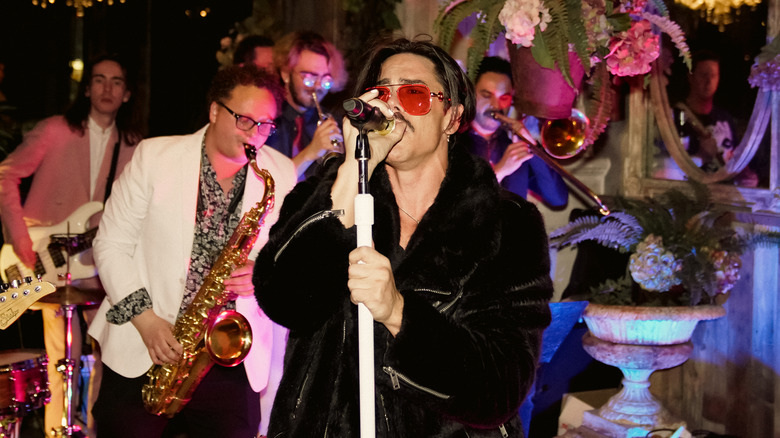 Andrew J Cunningham/Getty Images
Ariana Madix was doing what any good girlfriend does on a Wednesday night — support her actor/bar owner boyfriend's cover band. While Tom Sandoval & the Most Extras were playing on stage, Madix found out she was getting played. The "Vanderpump" star discovered an incriminating video on Sandoval's phone of him and Raquel Leviss. On the #Scandoval episode, Madix said, "I found a screen recording of them on FaceTime. It was literally from the night before."
Madix's investigation uncovered text messages between Sandoval and Leviss revealing their affair. She called Leviss to get answers. Madix recalled their conversation, "'When did this start?' [Leviss] said, 'Right after the girls' trip.' I'm like, 'You mean right after Charlotte died?'"
After Madix's dog, Charlotte, passed away, she also lost her boyfriend to Leviss — she just didn't find out until months later. And Madix still might not have known the truth if that Wednesday wasn't so hectic. According to Sandoval, he is usually on top of clearing his sinful phone history. He said, "I would normally delete something like that, but it had been such a busy, chaotic day." A messy situation, indeed. But where does Leviss stand with Madix and Sandoval?
Raquel's response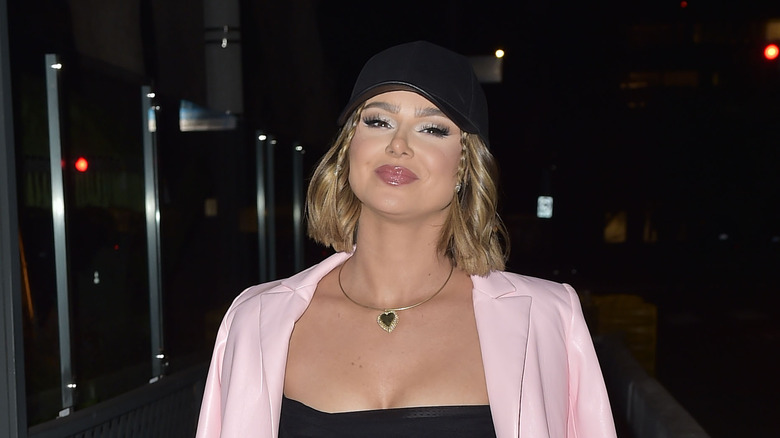 Zerojack/star Max/Getty Images
Raquel Leviss took to Instagram to express regret for the affair. She wrote, "I want to apologize for my actions and my choices foremost to Ariana, and to my friends and the fans so invested in our relationships. There is no excuse, I am not a victim and I must own my actions and I deeply regret hurting Ariana."
However, co-star Scheana Shay reveals a different side to Leviss' remorse on the "Vanderpump Rules" #Scandoval episode. Shay was with Raquel when Madix called seeking the truth. Shay said after the phone call, Leviss nonchalantly told her, "Sandoval and I have been having an affair for seven months. Ariana just found out."
Raquel admitted on air to her wrongdoings saying, "I should have completely removed myself from the situation. But I did not have the willpower to not see him." In regards to Sandoval and Leviss' relationship, Madix believes the two haven't ended their affair. However, Leviss wrote in a second Instagram statement, "I care for Tom and I don't want to label anything or predict what lies ahead. Right now I need to heal."