Jennifer Aniston Addressed Accusations That She's 'Selfish' For Not Having Children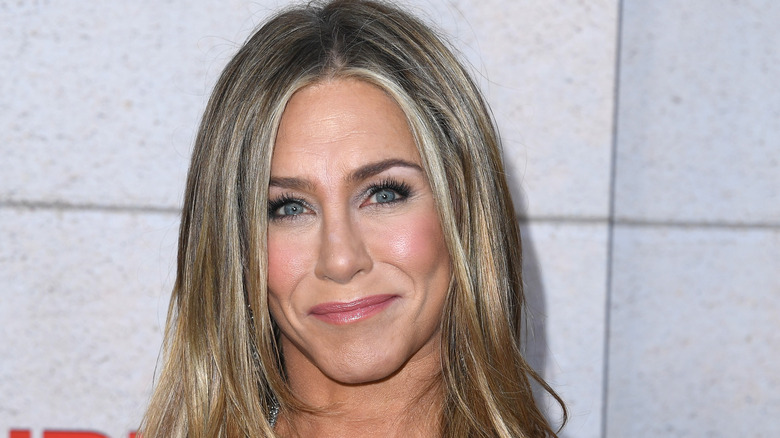 Steve Granitz/Getty Images
It's still extremely common these days to assume that women want children. While it's becoming increasingly more normal to push off starting a family in order to prioritize a career, financial stability, or even travel, the narrative is shifting toward women being able to have both children and a career. While historically men were simply expected to work outside the home and viewed as good fathers by providing financially, women are still shamed for choosing work beyond motherhood.
According to Better Help, most parents who work struggle to balance the demands of a career and children. Of course, creating a healthy work-life balance is not impossible but it does complicate things and can lead to extra stress. Many parents are navigating how to get through the workday while running on little sleep. There also seems to be a subtle societal expectation for women to sacrifice more of their careers in order to prioritize their families.
Interestingly, men often face the opposite pressures and are mocked if they choose to be stay-at-home dads. It can often feel like there is no winning because every choice will face some level of judgment or backlash, and celebrities receive this hate to a heightened degree. Beyond having their every move analyzed, having children usually means forcing them into the public eye as well. Ironically, childless actresses like Jennifer Aniston have even been called "selfish" for not having kids, and she's not having this misogynistic and unfair accusation.
Becoming a mother isn't always easy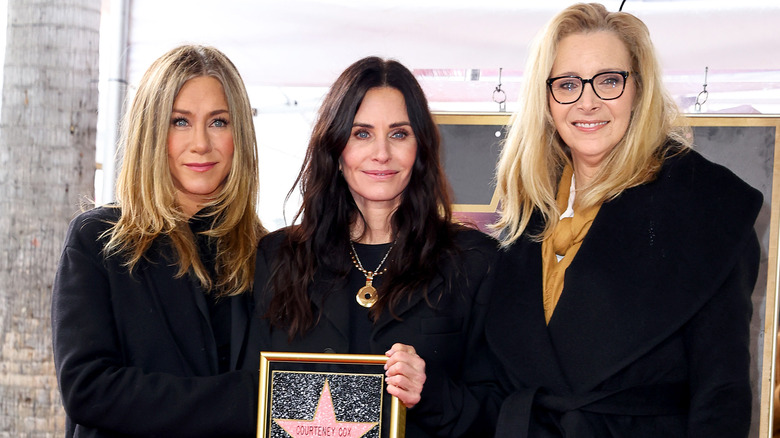 Leon Bennett/Getty Images
According to Cosmopolitan, Aniston is just one of the many female celebrities who were assumed to not want kids. During a 2014 interview with Allure, Aniston opened up about the pressures to procreate and how she's viewed as less of a woman because she hasn't birthed a child.
As women who work in Hollywood continue to age, a narrative gets painted about their priorities. Due to the fact that Aniston was a successful actress, onlookers began to assume that she was choosing a career over a child. She spoke candidly about being labeled "selfish" and "career-driven" for not having kids, as if choosing to follow her own personal dreams was a shameful thing.
Unfortunately, the idea that you are "fail[ing] yourself as a female" if you don't get pregnant and give birth is an extremely painful societal stigma. While Aniston has seemingly found purpose and meaning by "mothering" in other ways with her pets and friends' kids, it doesn't mean she didn't desire her own biological children. The sad reality is that not everyone who is childless is in that situation by choice.
You don't know what is happening behind closed doors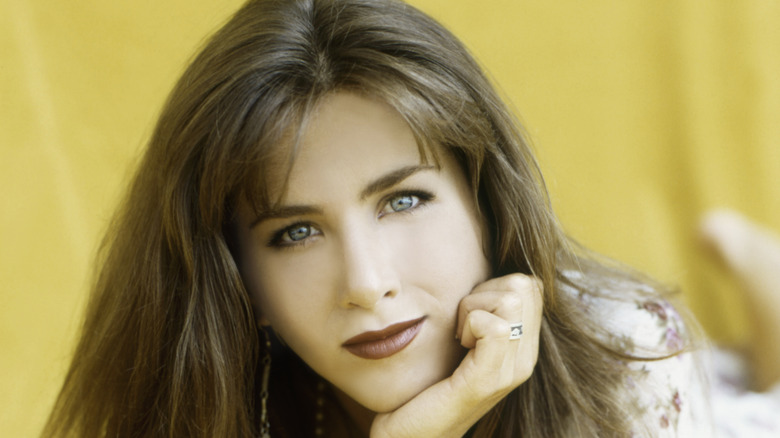 Aaron Rapoport/Getty Images
When Jennifer Aniston opened up about her struggles with infertility, the entire narrative changed. Instead of being a career-driven woman who decided kids would be a hindrance, the veil was lifted and the public's ignorance showed how dangerous and damaging language around childbearing can be.
During her interview with Allure, Aniston revealed that she tried to get pregnant for years and even struggled through IVF, all while the public unknowingly looked at her childlessness with judgment. The actress went on to say that she wished someone told her to freeze her eggs when she was younger but it just wasn't something that was thought about until it was too late.
To add insult to injury, tabloids and pop culture at large began assuming that Aniston's marriage ended because she "wouldn't give [her husband] a kid." For women who desperately dream of being a mom but can't get pregnant, those assumptions cut deep. While Aniston is now at peace with how everything played out, her story acts as an important reminder to withhold judgment when it comes to other people's family planning. Nobody knows what is truly happening behind closed doors and there could be many reasons why someone doesn't have children.