Jennifer Aniston Opens Up About Her Struggles With Infertility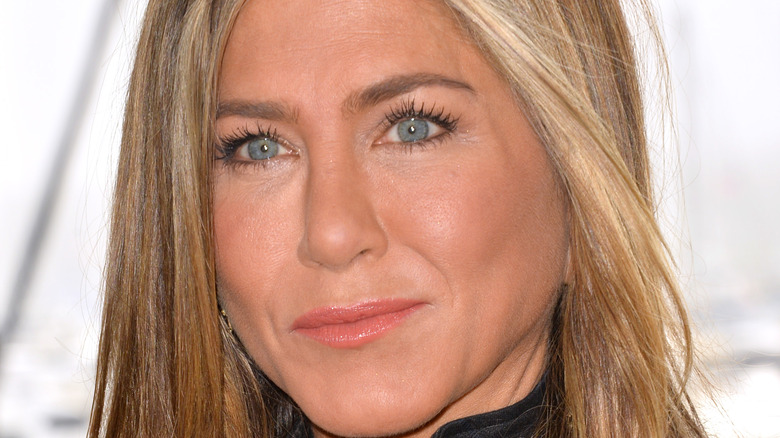 Featureflash Photo Agency/Shutterstock
No one ever really knows what goes in another person's life, especially when it comes to celebrities. Though countless articles come out every day about famous people, much of the information is wrong, based on baseless gossip and pure lies. Actress Jennifer Aniston would likely agree.
As one of the most famous faces on television and the big screen, the" Friends"' star has been the talk of the town since the sitcom, which ran from 1994 to 2004, hit our TV screens (via IMDb). Though much of the talk centered on Aniston's amazing hair (who can forget "The Rachel"?), a lot of headlines focused on her personal relationships, marriage, and the actress not being a mother.
The common belief that circulated among tabloids was that she didn't want kids as she was too focused on her career. Despite Aniston never saying anything of the sort — in fact, she never commented on these headlines at all — the speculation persisted. Now, the "Morning Show" star is setting the record straight in an interview with Allure, and her willingness to finally share her truth is incredibly powerful.
Jennifer Aniston underwent IVF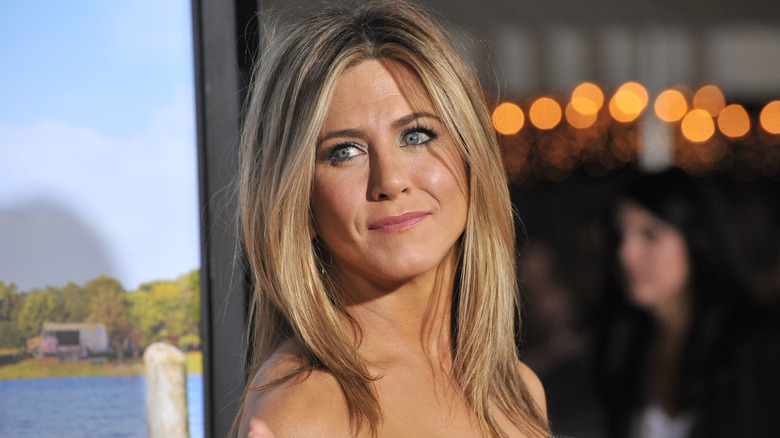 Featureflash Photo Agency/Shutterstock
Jennifer Aniston told Allure that she tried to get pregnant for a long time but was unsuccessful. "All the years and years and years of speculation... It was really hard. I was going through IVF, drinking Chinese teas, you name it," she shared.
These days, she has to come to accept that she will never be a mother. However, she wishes she was given other options when she was younger. "I would've given anything if someone had said to me, 'Freeze your eggs. Do yourself a favor.' You just don't think it. So here I am today. The ship has sailed," the 53-year-old said. 
However, despite not fulfilling her desire to become a mother, she doesn't regret her journey at all. In fact, she feels a slight relief from not having to consistently wonder if this is the time it might work — an obsession that plagued her with every attempt at becoming pregnant.
Aniston says it was a painful process made even more difficult by what was being said in the media. "I just cared about my career. And God forbid a woman is successful and doesn't have a child. And the reason my husband left me, why we broke up and ended our marriage, was because I wouldn't give him a kid. It was absolute lies. I don't have anything to hide at this point," she insisted.
In 2016, Aniston wrote an op-ed for Huff Post entitled "For The Record, I Am Not Pregnant. What I Am Is Fed Up" in which she called on the media to stop obsessing over whether she was expecting a child, as well as objectifying other women. She wrote, "The objectification and scrutiny we put women through is absurd and disturbing."