Jinger Duggar Was 'Fearful' Entering A Relationship With Her Now-Husband, Jeremy Vuolo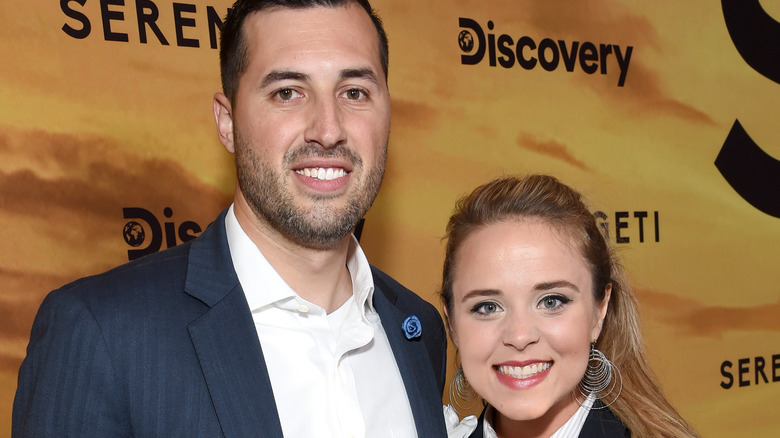 Michael Kovac/Getty Images
We may receive a commission on purchases made from links.
The truth about Jinger Duggar and Jeremy Vuolo's marriage is that it almost didn't happen. It's no secret that Duggar has changed quite drastically since marrying her husband. While Duggar's childhood and adolescent years were regularly documented on her family's TLC reality shows "19 Kids and Counting" and the spinoff "Counting On," there was a lot happening behind the scenes that viewers never saw.
The extremely conservative Duggar family made a name for themselves by sharing their unconventional way of life. Beyond not believing in birth control and embracing as many kids as God would give them, Jim Bob and Michelle Duggar raised their children with a strict set of moral standards.
The girls in the family wore skirts or dresses for modesty reasons and couldn't wear pants. The purpose behind dating was for marriage and many siblings would enter into courtships after getting approval from their parents. Only side hugs were allowed during this period of time but holding hands became permissible once a couple got engaged. However, their first kiss was saved for the wedding day.
Jeremy was not raised like Jinger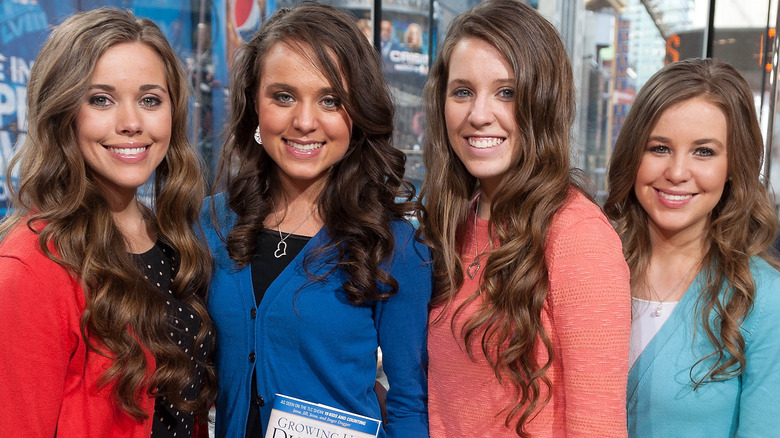 D Dipasupil/Getty Images
Many of these rules were normalized on the show and largely accepted by fans as a different but interesting way of life. While the Duggar children took marriage seriously, they often looked for a spouse within their social circle because it ensured agreement on those unique convictions. Interestingly, Jinger Duggar recognized that she and Vuolo shared similar values but questioned how the differences in their upbringing could work.
According to Us Weekly, Duggar was hesitant to pursue a relationship with Vuolo because he was "outside of [her] world." In the cult-like environment that she was raised in, the thought of dating an outsider created a lot of fear. However, Duggar was quickly won over, after agreeing to a date with Vuolo, because she could see how devoted the pastor was to God.
Beyond connecting over their love of scripture, Duggar also noted that she felt "so safe" with him and realized that despite coming from different worlds, Vuolo embodied all the qualities she had hoped for in a husband. After asking for Jim Bob's blessing, the couple ended up getting engaged on a New York rooftop in July 2016 and were married three months later.
Jinger began to expand her mindset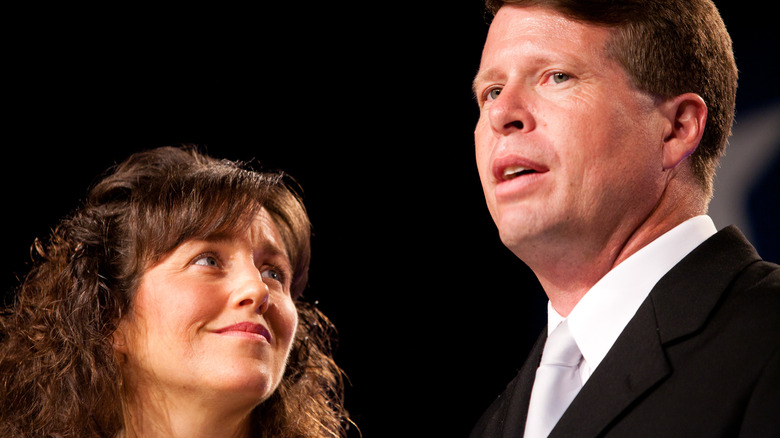 Brendan Hoffman/Getty Images
What you don't know about Jinger Duggar is that behind her televised love story with Vuolo, she was navigating the trauma of her upbringing. She was raised under the teachings of Bill Gothard, who founded the Institute in Basic Life Principles. While the messaging of Gothard's teachings centered around the concept of biblical truth, there were many rules or principles that her parents instilled in her that were very separate from the gospel.
Duggar's father encouraged Vuolo to watch many hours of Gothard's teachings before approving their courtship. Ironically, this led Duggar to start deconstructing the harmful messages with her future husband. Duggar explained on Daily Blast Live how that experience with Vuolo was what ultimately made her realize that Gothard's teachings weren't "based in the bible."
Duggar's awakening led to her writing a book about her experience, which is titled "Becoming Free Indeed." Her story navigates the foundational elements of Gothard's principles that she had to unlearn and how she found true faith in the midst of that fear. Growth is always hard and change can be really uncertain. While Duggar's husband praises her for walking away from her parents' rules, she credits him for helping her to become the best version of herself.